Discovery of "Dragon Man" skull challenges theories of human evolution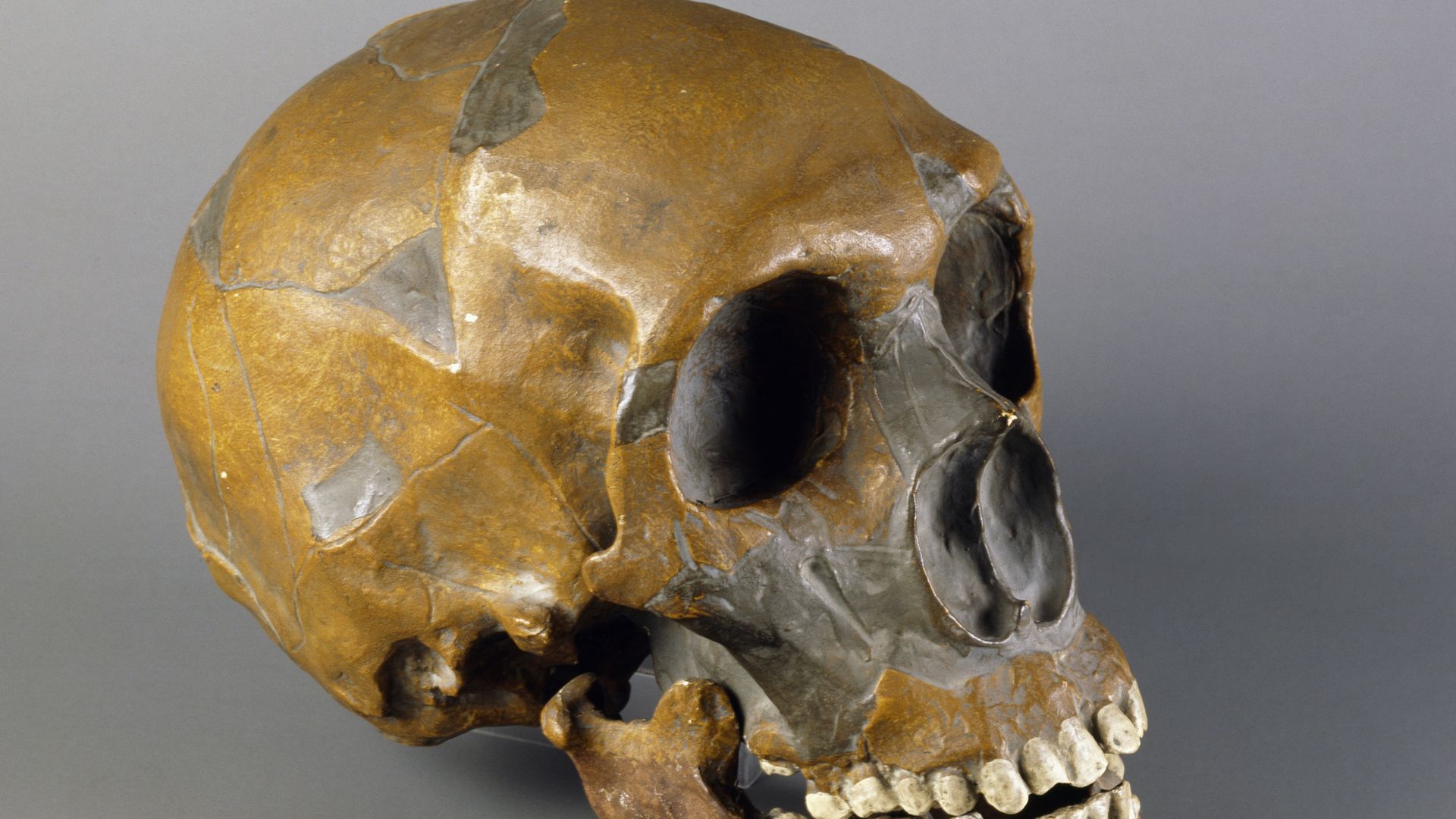 Scientists on Friday announced that a 146,000-year-old massive fossilized skull is a new species of ancient human, according to the New York Times.
Why it matters: The discovery of the new species — dubbed Homo longi, or "Dragon Man" — could challenge existing theories on human evolution, per the NYT. Researchers say the discovery could replace Neanderthals as the closest relative to Homo sapiens, according to NBC News.
Yes, but: Some experts dispute the conclusion published in three papers.
Experts still say that the discovery could help scientists reconstruct the human family tree and explain how modern humans emerged.
The skull, which belonged to a mature male who boasted a big brain and massive brow ridges, was given called "Dragon man," named for the Dragon River region of northeast China where the skull was found.
What they're saying: "It is widely believed that the Neanderthal belongs to an extinct lineage that is the closest relative of our own species," Xijun Ni, a co-author of the studies and a paleoanthropologist at the Chinese Academy of Sciences and Hebei GEO University said in a news release.
"However, our discovery suggests that the new lineage we identified that includes Homo longi is the actual sister group of H. sapiens."
"It's a beautiful thing," John Hawks, a paleoanthropologist at the University of Wisconsin-Madison, told the NYT. "It's very rare to find a fossil like this, with a face in good condition. You dream of finding this stuff."
Go deeper