Lexington bans no-knock warrants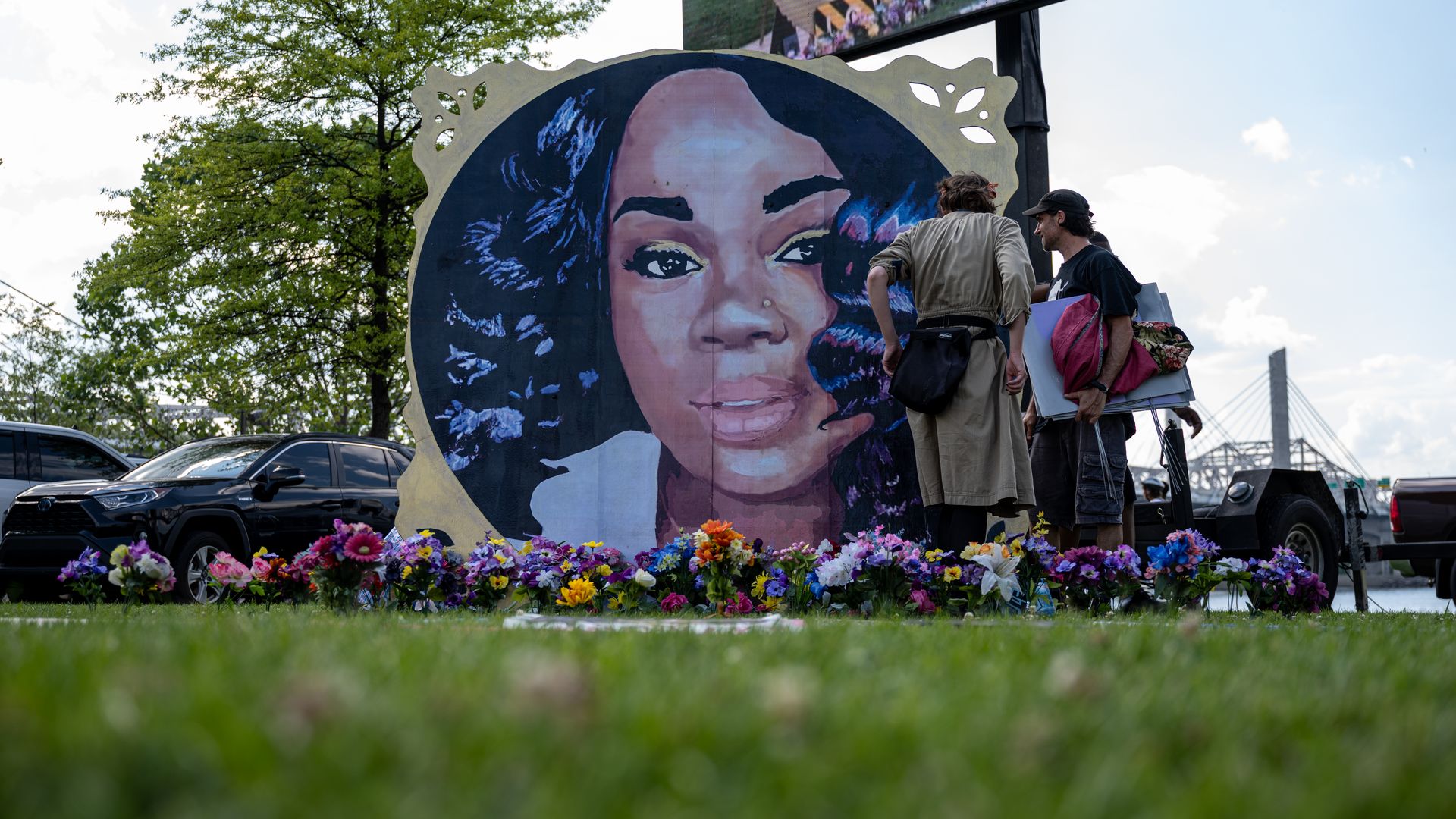 The mayor of Lexington, Ky., signed into law an ordinance that bans no-knock warrants in Fayette County, the Lexington Herald Leader reports.
The big picture: Lexington Mayor Linda Gorton, who previously opposed a complete ban, signed the ordinance after the council approved it Thursday in a 10-5 vote.
"It was democracy in action, and sometimes it's messy," Gorton said. "That's just how it goes ... Sometimes it got divisive. And it's OK for people to disagree, but then we need to move on."
Lexington police must now knock and announce themselves before entering premises they seek to search.
The new law comes about two months after Kentucky Gov. Andy Beshear signed a bill that limits the use of no-knock warrants in the state, Axios' Laurin-Whitney Gottbrath reports.
Driving the news: Gorton implemented a moratorium on no-knock warrants after Breonna Taylor was killed by Louisville police officers in a botched raid last year.
Gorton supported keeping the stipulations of the moratorium in place, allowing for no-knock warrants to be accessed only in life-or-death situations.
Gorton said Friday that there hadn't been any requests from police to use a no-knock warrant since she enacted the moratorium, per the Lexington Herald Leader.
Between the lines: The local police union opposes the ban on no-knock warrants. Earlier this month the group spoke out against the ordinance, saying: "City leaders are less concerned with your safety than they are with pandering to a small group of radically anti-police protestors."
Rev. Clark Williams is part of a group of Black faith leaders in Lexington who advocated for the ban.
"I'm hopeful those who are on the other side of the issue can appreciate that we disagreed on the issue, but there is absolutely no reason for this to be viewed as an adversarial situation," he said. "No one in Lexington wants the city to be any safer than we do, and so we all have a vested interest in that."
Go deeper