Democrats sue Texas governor after vetoing lawmaker pay following walkout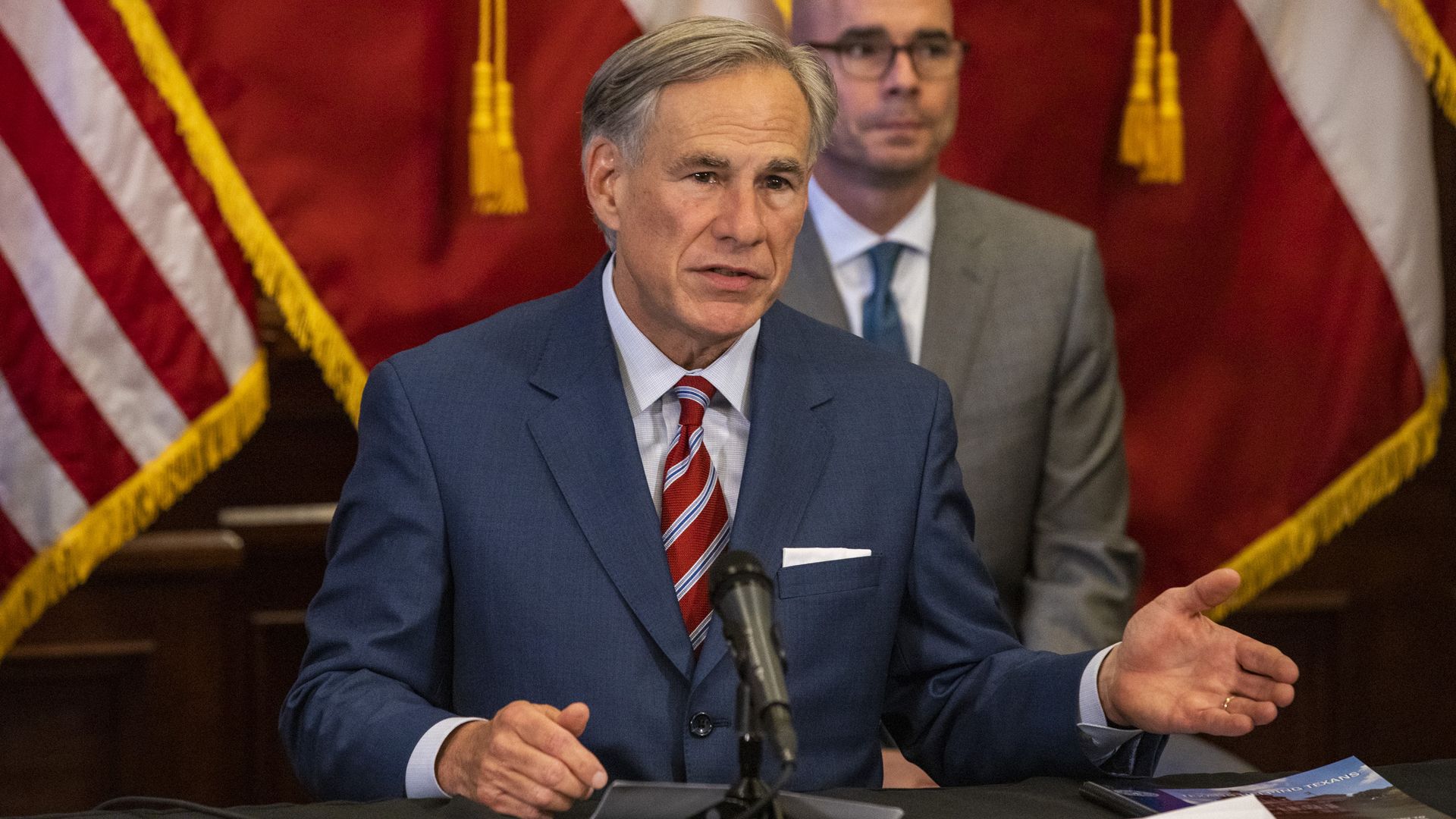 Texas Democrats sued Gov. Greg Abbott (R) for vetoing funding that covers thousands of paychecks in the state legislature after lawmakers walked off the House floor in May to block a restrictive voting bill.
Driving the news: Lawmakers argue in the suit that the veto was unconstitutional, adding that "[i]f given legal effect, Governor Abbott's unconstitutional veto will effectively result in the abolition of the Legislature..."
The veto affects more than $400 million and blocks paychecks of legislators and nonpartisan staff, AP reports. The funding applies to the next budget cycle, which starts in September.
Catch up quick: After the walkout, Abbott vowed to veto the funding, saying, "[n]o pay for those who abandon their responsibilities."
Abbott has indicated the funding could be restored once lawmakers return for a special session when Republicans are expected to try again to pass the voting laws, AP notes.
What they're saying: "What he's doing is hurting our staff and hurting our constituents," state Rep. Chris Turner (D) said, per Forbes.
"Abbott's veto is an abuse of power, an act of legislative coercion and a threat to democracy, the result of which is clear and immediate harm to the people of Texas," state Turner said, according to Spectrum News.
"The Legislature is a co-equal branch of government and the separation of powers is enshrined in our state constitution. The governor doesn't get to simply cancel another branch of government when he doesn't get his way," Turner added.
The other side: "This is not the first time, and undoubtedly will not be the last time, that a governor vetoes funding for government positions and salaries," an Abbott spokesperson said, per AP.
Go deeper