First pandemic era cruise ship set to sail out of Florida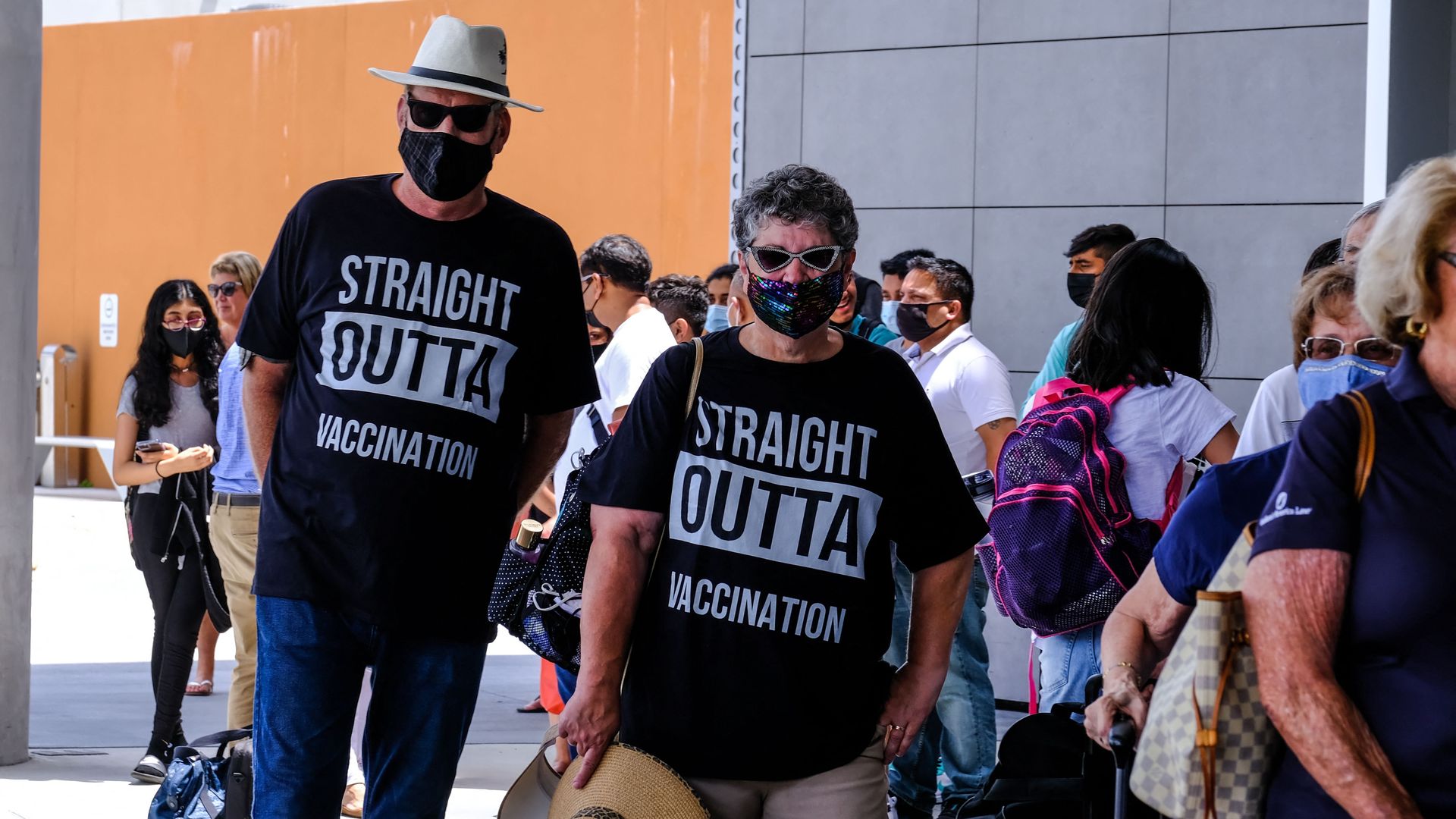 The first cruise ship to leave a U.S. port since the start of the pandemic will set sail out of Fort Lauderdale, Fla., on Saturday evening with nearly all vaccinated passengers aboard, AP reports.
The big picture: Celebrity Edge, operated by Celebrity Cruises, has a 40% passenger capacity and 99% of passengers on board are vaccinated against COVID-19, surpassing the 95% requirement set by the Centers for Disease Control and Prevention, per AP.
Compliant with CDC requirements and a Florida law that bans businesses from requiring customers to prove their vaccination status, Celebrity Cruises asked guests if they would like to share their vaccination status.
Individuals who do not show or say they are vaccinated will face additional restrictions on board, per AP.
What they're saying: "Words can't describe how excited we are to be a part of this historic sailing today," said Elizabeth Rosner, 28, who moved from Michigan to Orlando in December 2019 to be close to the cruise industry's hub, according to AP.
"This is an emotional day for me. When I stepped on board the ship, I was proud. It's a beautiful ship," said Royal Caribbean Cruises' CEO Richard Fain.
"You can truly feel the palpable sense of excitement and energy amongst the group as we prepare for our welcoming of our first guests," said Kate McCue, the first American woman to captain a cruise ship. "I've never honestly seen a group so excited to get back to work."
Of note: Some passengers arrived to the port donning matching shirts that read "straight outta vaccination" and "vaccinated and ready to cruise."
Go deeper