Behind the CDC-WhatsApp vaccination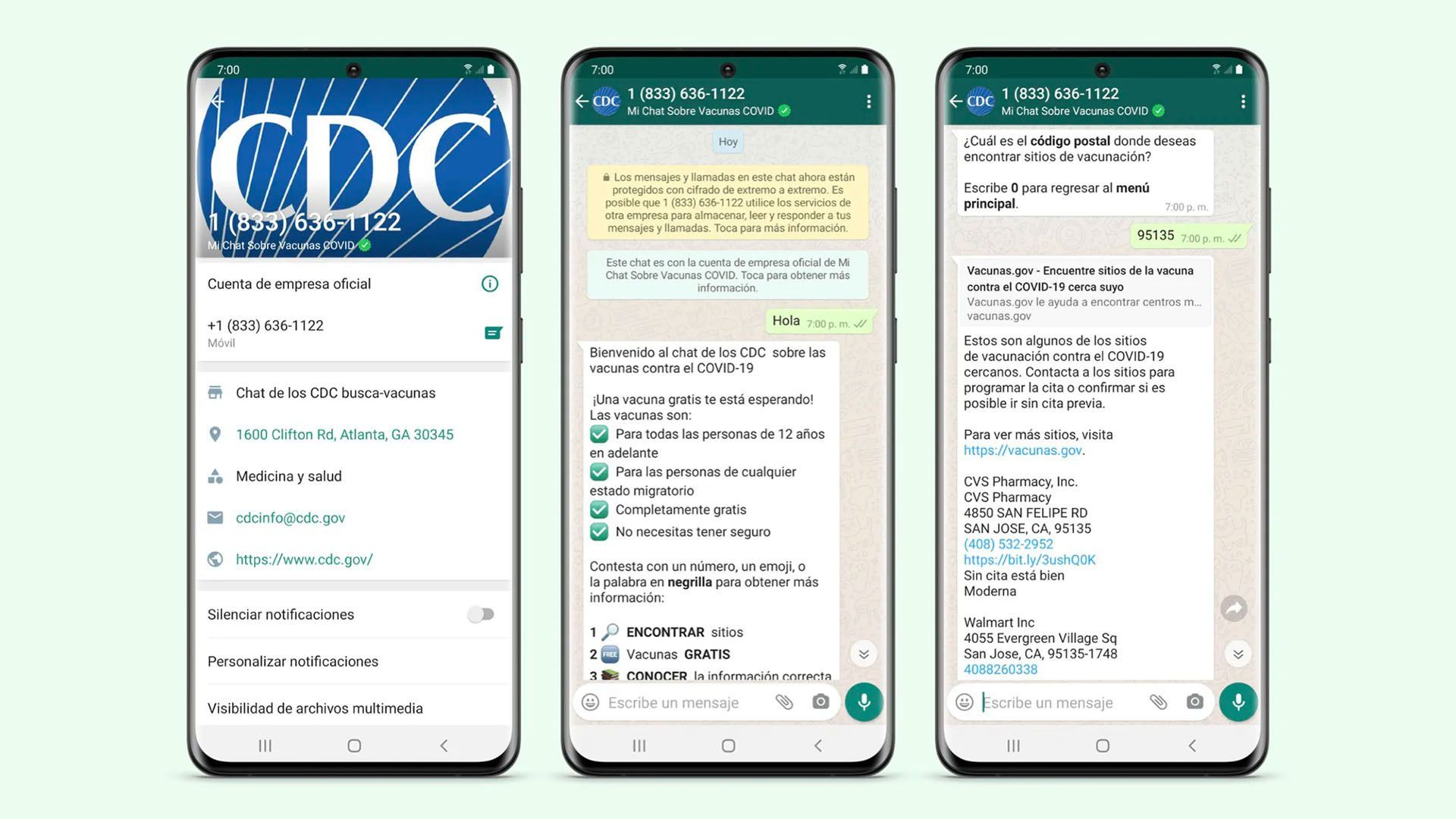 The biggest messaging app in the world teamed up with the Centers for Disease Control and Prevention beginning this week to increase vaccination rates among U.S. Latinos.
Details: Latinos use WhatsApp more than any other demographic group in the U.S., and remain the second-least vaccinated group, after Black Americans, per CDC data.
Why it matters: WhatsApp was for several months a vector for the spread of COVID-19 disinformation across the globe until the Facebook-owned app began countering with chatbots.
Sonia Sroka, head of multicultural communications, tells Axios Latino the CDC alliance expands on a campaign first begun with the World Health Organization and Latin American governments like Argentina's and Mexico's.
The CDC chatbot is in Spanish since there is less factual immunization info available in that language in the U.S.
The big picture: Vaccination rates for Latinos in the U.S. have stumbled over hurdles to access.
Younger Latinos also report hesitancy over confusion and misinformation about the vaccines' effectiveness.
The idea is to provide accurate information through "the apps that people actually use every day," Sroka tells Axios Latino.
Go deeper