Virgin Galactic approved to carry passengers on spaceflights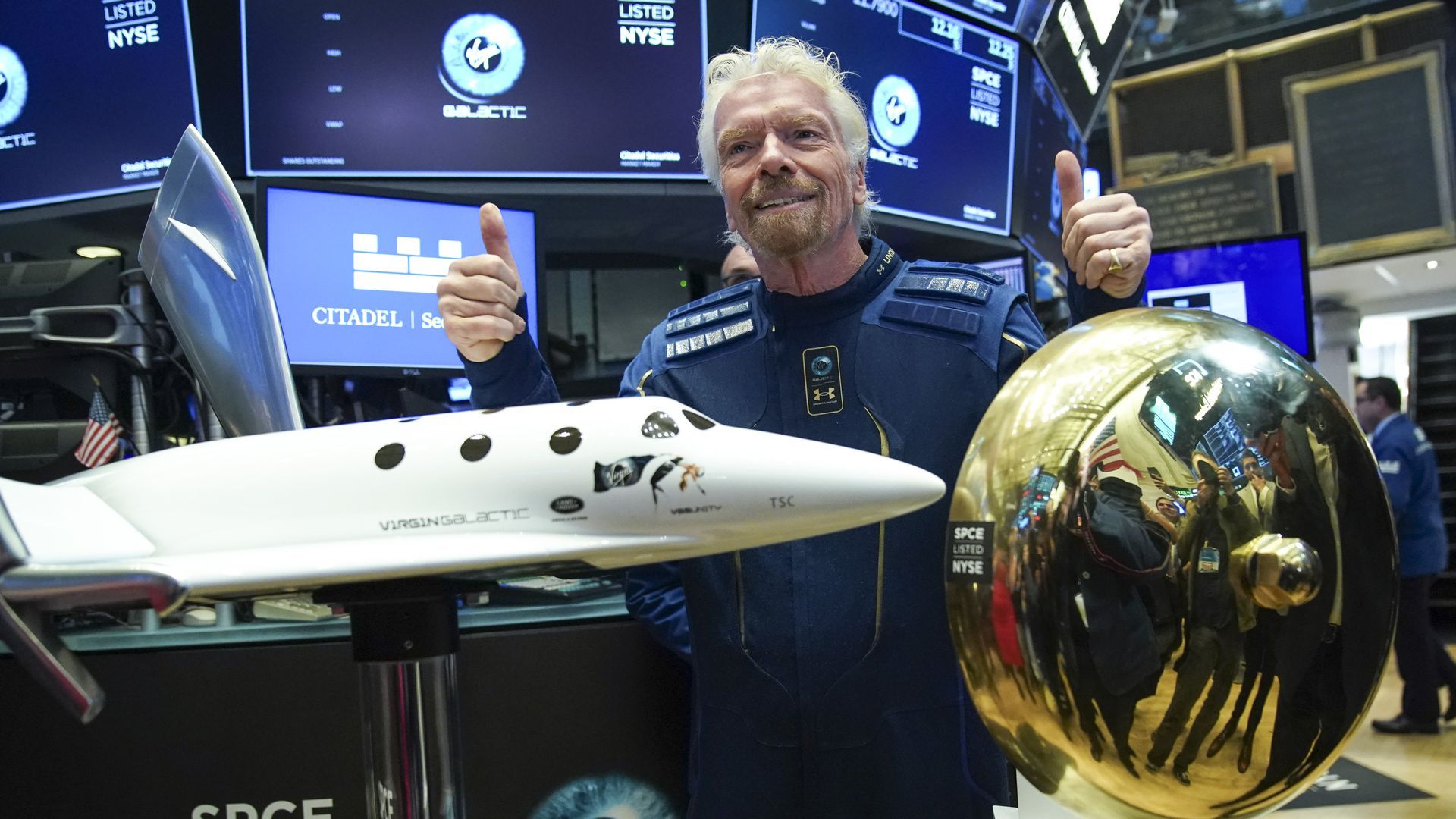 Virgin Galactic got federal approval to carry passengers on future spaceflights — one of the final hurdles for Richard Branson's company to launch tourists into space.
The backdrop: There's a who-can-get-to-space-first battle brewing between Branson and fellow billionaire Jeff Bezos.
Virgin Galactic has roughly 600 reservations for future flights, with tickets for as much as $250,000 a pop, CNBC reports.
But, but, but: The clearance isn't a signoff on the safety of the space plane.
For now, Congress has blocked the Federal Aviation Administration "from regulating the safety of the crew or space flight participants," the agency said.
Shares of Virgin Galactic closed up 39% — its biggest one-day gain since it went public in 2019.
Go deeper