"The Revolution Will Not Be Televised" turns 50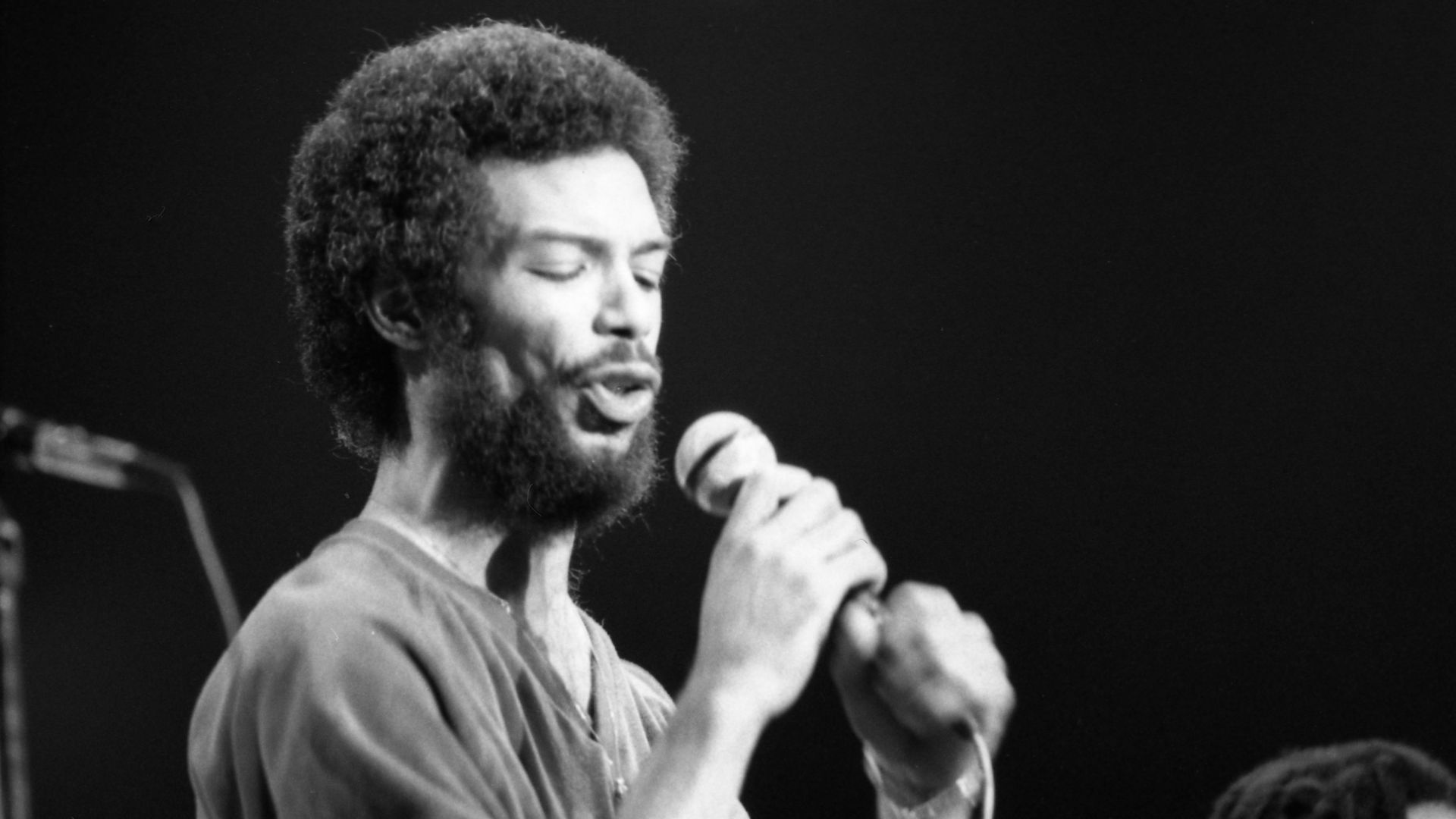 A spoken-word tune that tackled police brutality, inequality, racism, consumerism, and the shortcomings of the media became an anthem a half-century ago, amid violent uprisings, from Camden, N.J. to Albuquerque, N.M.
Driving the news: With the 50th anniversary of its release, Gil Scott-Heron's "The Revolution Will Not Be Televised" is being celebrated for its enduring influence on slam poetry, hip hop and the modern protest movement.
What they're saying: "Gil used to like to beat people over the head with lyrics. We were extremely dangerous," Scott-Heron's writing partner, Brian Jackson, recalls in a new Apple TV series, "1971: The Year That Music Changed Everything." Scott-Heron died in 2011.
"We wanted to write about what it meant to be young, Black men in America."
The big picture: The album's release came as cities across the U.S. saw Black and Latino communities in the summer of 1971 rise up against excessive police force resulting in violent confrontations.
People in communities of color began mimicking Scott-Heron's spoken-word style to music, helping give birth to modern rap music and earning him the title "Godfather of Rap."
Why it matters: As protests over George Floyd's killing intensified last summer, Scott-Heron's words were repeated in the streets and during virtual events. The song was blasted from vehicles during social distancing caravan marches.
Details: A writing teacher who studied Harlem Renaissance poet Langston Hughes, Scott-Heron released the album Pieces of a Man in 1971 as a follow-up to his spoke word collection, Small Talk at 125th and Lenox.
Pieces of a Man was a traditional album with songs fusing jazz, blues and soul.
But the opening track, "The Revolution Will Not Be Televised," featured Scott-Heron reciting his poem to drums and instruments.
"You will not be able to stay home, brother/You will not be able to plug in, turn on and cop out/You will not be able to lose yourself on skag/And skip out for beer during commercials, because/The revolution will not be televised," he said.
"Black people will be in the street looking for a brighter day" and the coming revolution won't be a mere performance to be aired at a later date, but "will be live."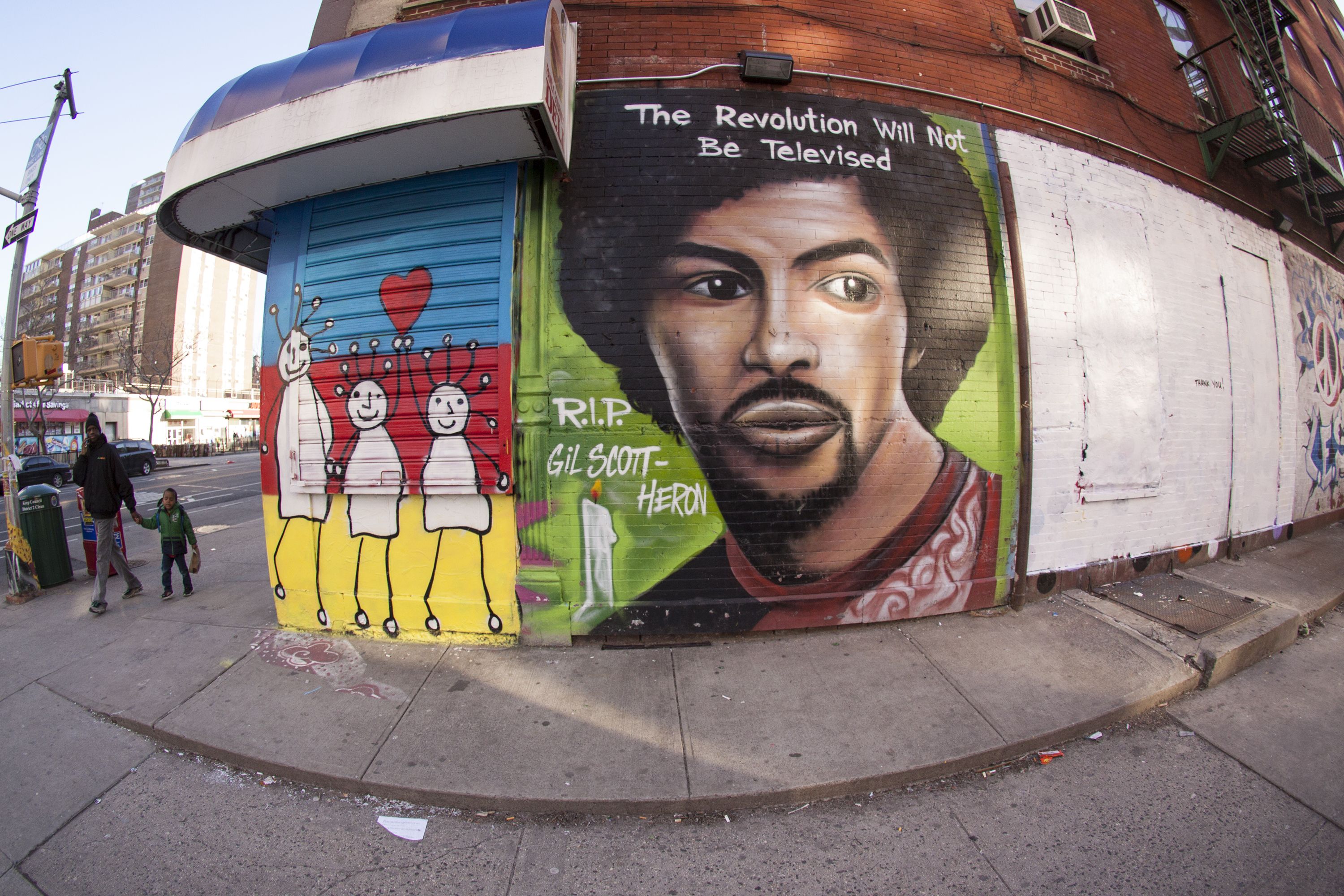 Flashback: That year, demonstrators around the world were calling for authorities to release Black scholar and revolutionary Angela Davis.
Black and white inmates at the Attica Correctional Facility in New York rebelled against living conditions and mistreated resulting in the most violent encounter between Americans since the Civil War.
In 1973, New York Puerto Rican poets founded the Nuyorican Poets Cafe in a living room salon in the East Village apartment. It eventually became the epicenter of the slam poetry movement who artists regularly paid homage to Scott-Heron.
Actor Benjamin Bratt in 2001 reenacted in a biopic the poet and playwright Miguel Piñero's performance of "Seekin' The Cause," sometimes referred to as the Latino version of "The Revolution Will Not Be Televised."
What they're saying: Albuquerque's first poet laureate, Hakim Bellamy, tells Axios he often listened to Scott-Heron's tune on vinyl while growing up in Philadelphia.
"I actually wrote a poem that I wrote based wholly on the infrastructure and the template of Gil Scott-Heron poem, except I was talking about more like email and social media."
Los Angeles poet Matt Sedillo said Scott-Heron was the inspiration for his own "The Revolution Will Not Be Subsidized," saying, "It came naturally because it is so part of me now."
San Francisco poet laureate Tongo Eisen-Martin, author of the forthcoming collection, Blood on the Fog, said that as an undergraduate in New York he retraced Scott-Heron's early footsteps for inspiration: "I can't help but look at his technique. It's needed especially today."
Go deeper