GOP senators push CDC to end mask mandate on public transit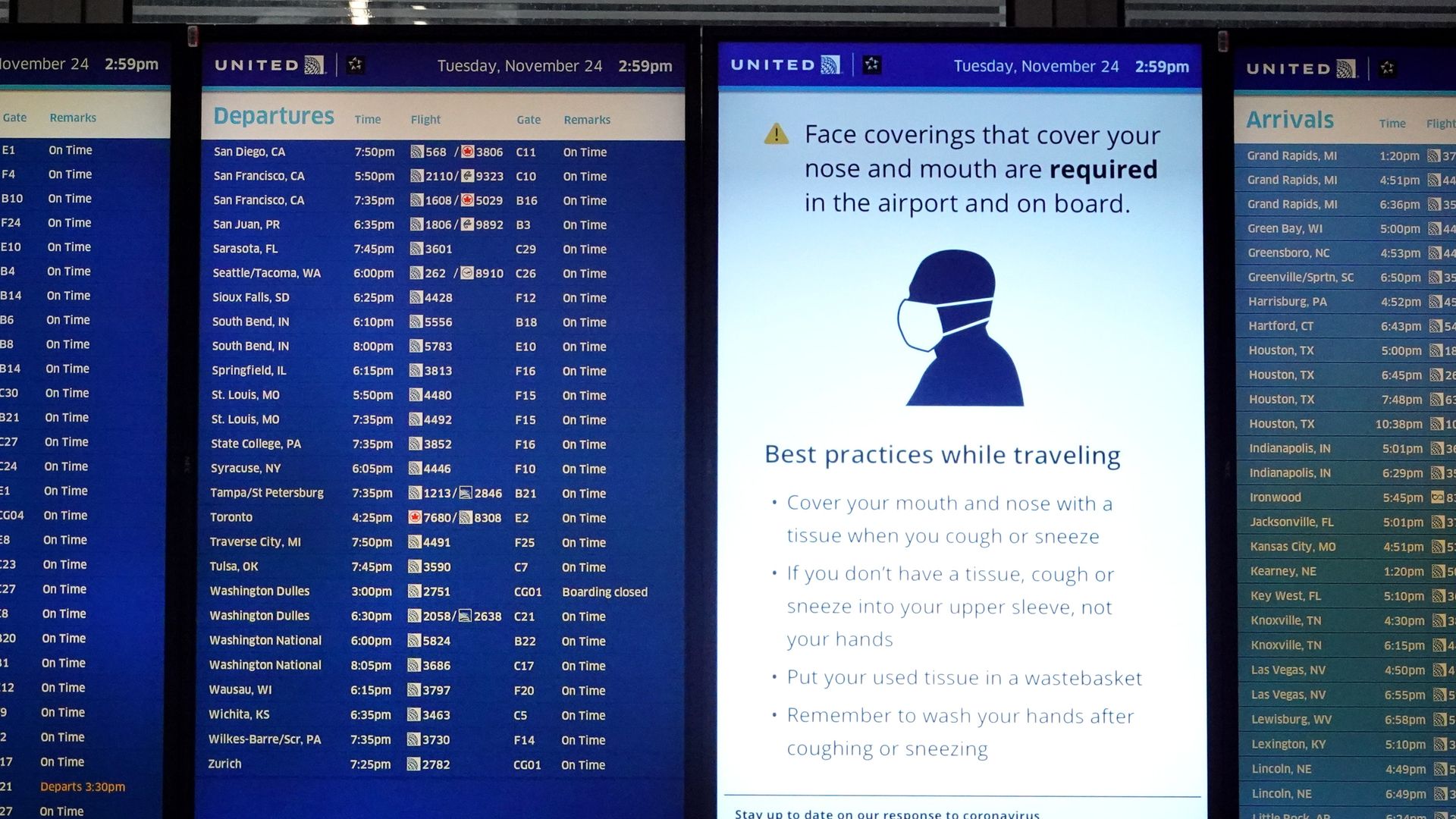 A group of Senate Republicans on Friday pressed the Centers for Disease Control and Prevention to stop requiring masks for fully vaccinated people on public transportation.
Why it matters: The CDC lifted mask requirements for fully vaccinated people in nearly all indoor spaces last month. Transportation is one of the few exceptions.
What they're saying: In a resolution introduced on Friday, Sens. Roger Wicker (R-Miss.), Ted Cruz (R-Texas), Susan Collins (R-Maine), Jerry Moran (R-Kan.), Cynthia Lummis (R-Wyo.) and Marsha Blackburn (R-Tenn.) called on the CDC to lift mask requirements for people on public transit including airplanes, trains, buses, rail systems, airports and train stations.
The lawmakers argued it "would incentivize a greater number of individuals to receive the COVID–19 vaccine."
"Over 150 million people in the United States are fully vaccinated and mask mandates have been lifted across the country. But the CDC inexplicably still hasn't lifted the mask mandate for public transportation," Cruz said in a statement. "It's long past time for President Biden and the CDC to follow the science."
The big picture: The Transportation Security Administration has extended orders to enforce mask mandates through Sept. 13.
Masking has become a frequent cause for unruly behavior on airplanes. The Federal Aviation Administration has received over 2,300 reports of passengers refusing to wear masks as required.
The Association of Flight Attendants-CWA, which represents nearly 50,000 flight attendants at 17 airlines, supports the sustained mandate, Reuters reports.
Go deeper