Smart Columbus' next steps on mobility tech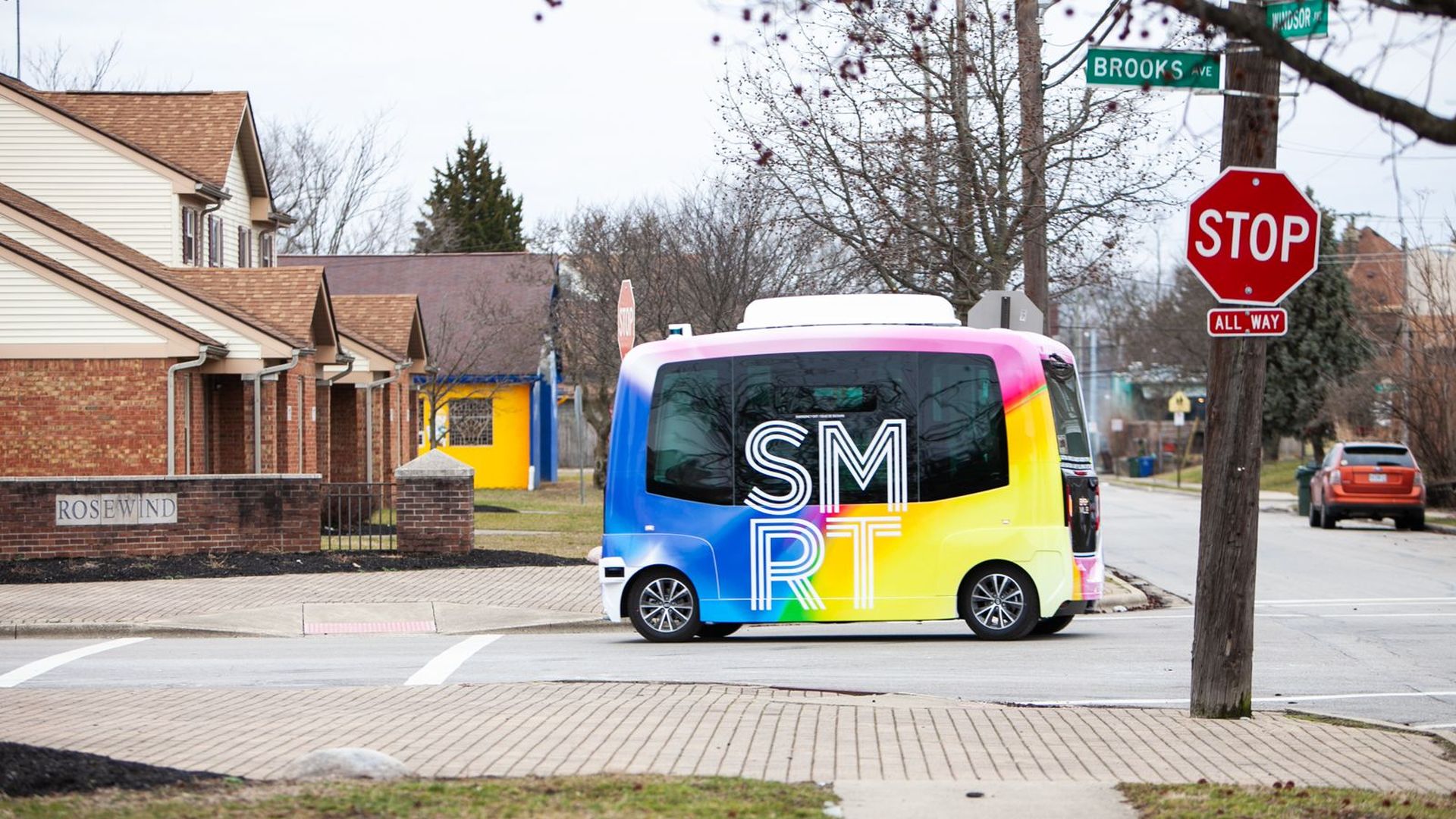 Columbus, Ohio, was transformed by new mobility technology over the past five years after winning the coveted Smart Cities Challenge, and it plans to keep innovating after completion of the project.
What's happening: Dubbed Smart Columbus, the city says the mobility initiative will continue as "an agile, collaborative innovation lab" focusing on "what is new and next at the intersection of technology and community good."
The backstory: In 2016, Columbus won the hotly contested competition among U.S. cities for a $50 million award from the U.S. Department of Transportation and the Paul G. Allen Family Foundation.
Along with another $19 million in state and local funds, the city deployed a broad portfolio of emerging mobility technologies to show how safer, cleaner and more equitable transportation options could benefit communities.
Some examples:
The Linden LEAP, a self-driving shuttle, transported nearly 130,000 meals and 15,000 masks from St. Stephen's Community House to neighbors in need during the pandemic.
The Pivot multimodal transportation planning app was downloaded more than 1,000 times during the pandemic to help travelers plan and pay for trips combining bus, ride-hailing, carpool, bikes, scooters, taxis and personal vehicles or bikes.
More than 1,000 connected vehicles could "talk" to each other and to 85 dangerous intersections, which improved emergency response times and slowed speeds in school zones.
At least 20,000 additional jobs and 3,000 additional health care services were accessible within 30 minutes for travelers originating at the Linden Transit Center in a disadvantaged neighborhood, an analysis showed.
What's next: Five of the eight grant-funded projects — Pivot, ParkColumbus, smart mobility hubs, the connected vehicle environment and the Smart Columbus Operating System — will continue past the term of the grant.
Go deeper