U.S. ambassador to Russia returns to Moscow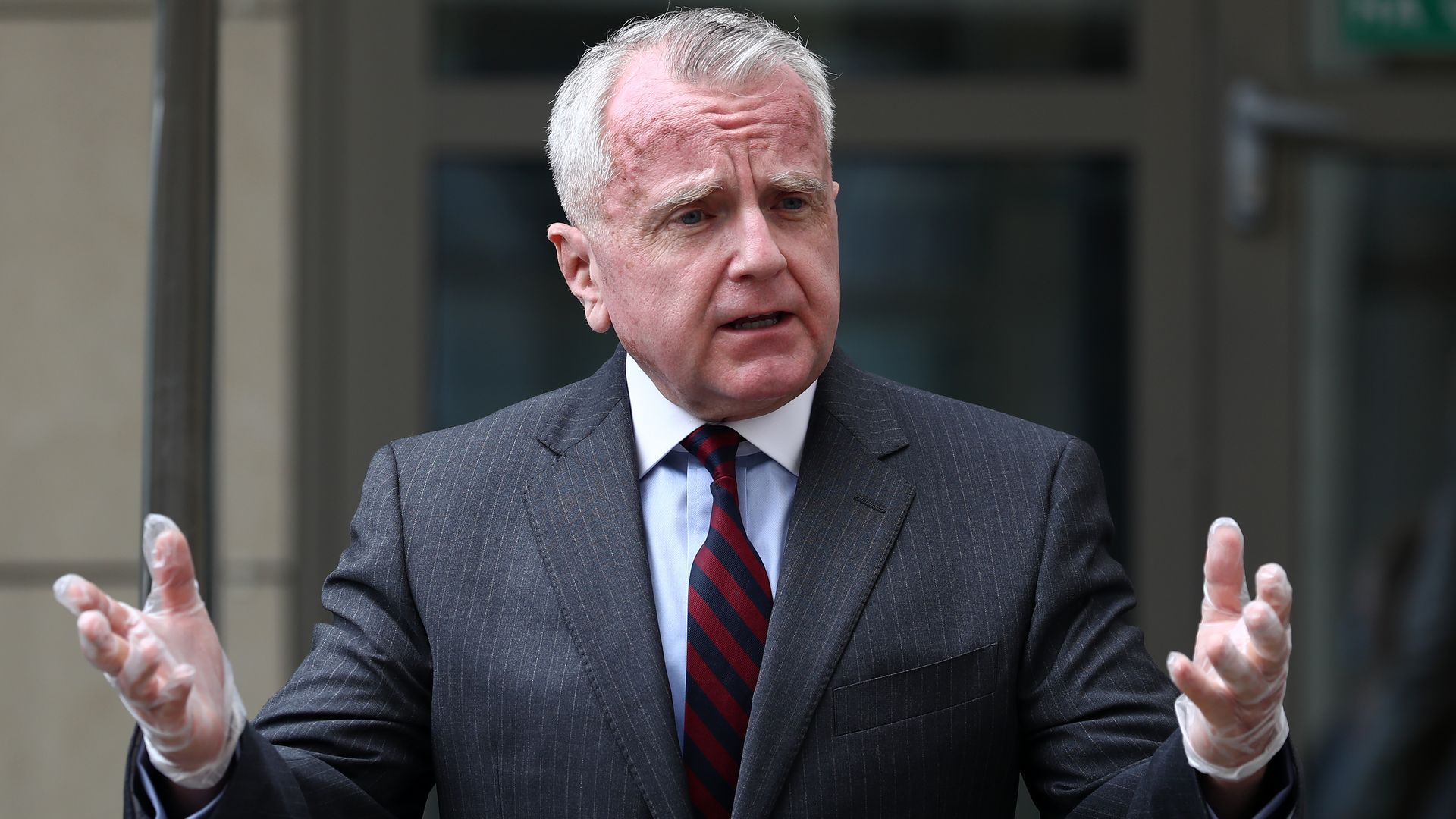 U.S. Ambassador to Russia John Sullivan returned to Moscow Thursday, two months after leaving his post amidst escalating tensions between the two nations.
Why it matters: Sullivan's return comes just after his attendance at last week's U.S.-Russia summit in Geneva. Russia's ambassador to the United States, Anatoly Antonov, also returned to his post this week, arriving in Washington, D.C., on Monday.
The state of play: Sullivan returned to the United States in April after the Kremlin "advised" him to do so due a fallout between the two counties.
The week prior, the United States announced a spate of sanctions against Russia over a litany of misdeeds, including election interference and the SolarWinds hack. As part of the sanctions, the U.S. expelled 10 Russian diplomats.
Russia announced retaliatory sanctions the next day, expelling 10 U.S. diplomats and added eight current and former U.S. officials to its no-entry list.
Russian President Vladimir Putin recalled Antonov to Moscow in March following comments by Biden in which he referred to Putin as a "killer."
The big picture: In a statement released Thursday by the U.S. Embassy in Moscow, Sullivan said that he was "pleased" to be back and that he looks forward to working to advance the "goal of a stable and predictable relationship between the United States and Russia."
"We should cooperate where it is in our mutual interests, and where we have differences — and we do have significant differences — it is important to have an open and frank dialogue," he added.
"Now that I am back in Moscow, and Ambassador Antonov has returned to Washington, I will work tirelessly to take the practical steps necessary to advance the agenda set at the summit."
Go deeper