Startup that makes homes climate-friendly raises $16 million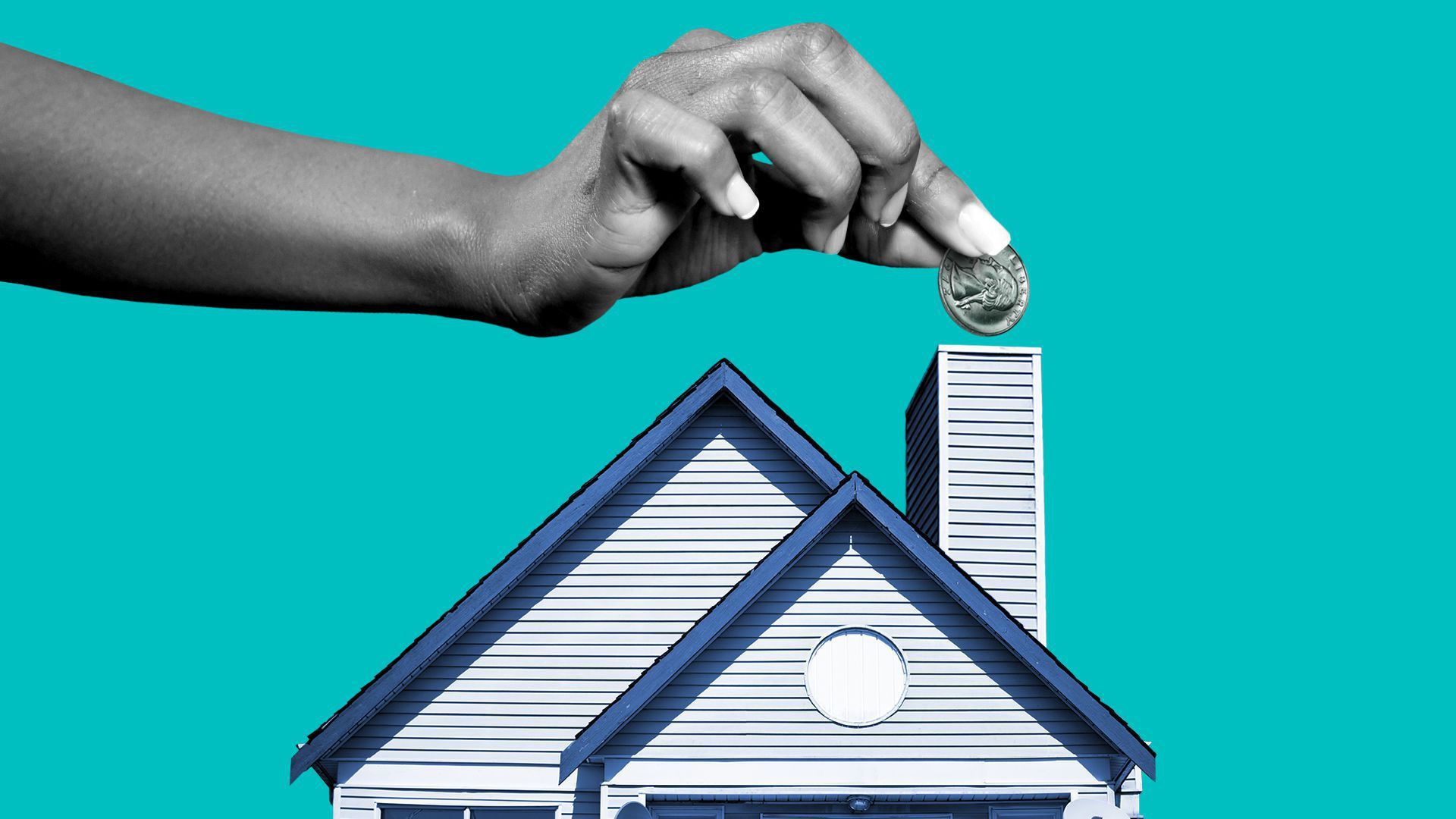 Sealed, a startup that helps homeowners overcome cost barriers to efficiency upgrades and electrification, just raised $16 million to fuel its expansion into more states.
Why it matters: Many important climate tools rely on the far wider deployment of well-known methods and concepts — in this case upgrading homes to waste less energy.
Homes account for an estimated 20% of U.S. carbon emissions, and they can be lowered by addressing leaks and installing modern equipment.
Driving the news: The New York-based company raised the Series B funding from investors including the real estate-focused VC firm Fifth Wall and Robert Downey Jr.'s FootPrint Coalition Ventures.
How it works: Sealed assesses homes' energy profiles, drafts upgrade plans and oversees them.
It matches customers with contractors for services like better insulation and sealing, modernizing heating and cooling, and changing from oil heaters and boilers to electric heat — a way to cut emissions as grids get cleaner.
They cover upfront costs, track performance and structure repayment around how much energy is actually saved — the company vows that if energy use isn't reduced, it doesn't get paid.
The big picture: Sealed said it has now raised $33 million and has partnerships with all the major New York State power companies including Con Edison.
The company said the latest fundraise will help it expand beyond New York, starting with New Jersey and Connecticut, with launches in additional markets, eyed over the next year.
What they're saying: "Sealed is a company that's on a mission to take homes off of fossil fuels. And we're doing that by trying to modernize home heating and cooling," CEO and co-founder Lauren Salz tells Axios.
"What Sealed is doing is lowering the barriers to doing it by making it as easy and affordable as possible," she said.
Salz also said: "We've created technology that is very accurate at predicting people's future energy usage based on the improvements that they're going to make. And that's what enables us to have this unique financing product."
The intrigue: A big part of the pitch is to enhance comfort and value, not simply appeals to the planet or lowering energy bills, and Salz said this helps Sealed position itself.
"Traditionally...the value of the improvements has been undersold by just focusing on the planet or energy savings," she said.
The proposition "allows us to capture a much bigger portion of the market."
Go deeper