Lawmakers reach "agreement on a framework" for policing reform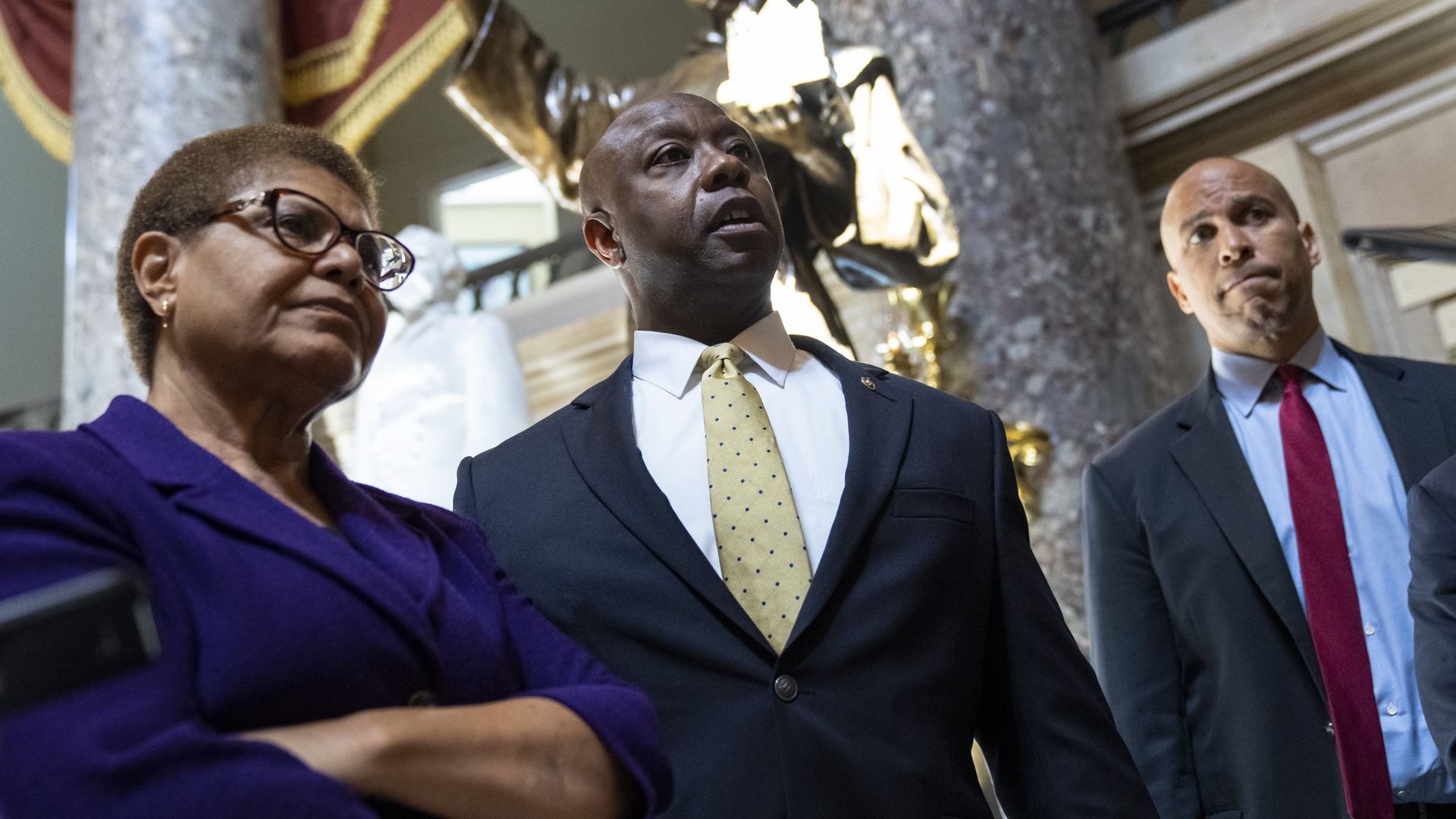 Sens. Tim Scott (R-S.C.) and Cory Booker (D-N.J.) and Rep. Karen Bass (D-Calif.) said in a statement Thursday they have "reached an agreement on a framework on the status of police reform negotiations."
Why it matters: Lawmakers have been working toward a bipartisan deal for months. Scott, the Senate's lone Black Republican, opposes the Democrats' George Floyd Policing Act but committed to working with Bass and Booker in the wake of Derek Chauvin's trial.
State of play: Lawmakers have tossed aside an end-of-June deadline and plan to keep talking over the Senate's recess, sources tell Politico.
What they're saying: "There is still more work to be done on the final bill, and nothing is agreed to until everything is agreed to," the lawmakers' statement reads. "Over the next few weeks we look forward to continuing our work toward getting a finalized proposal across the finish line."
The big picture: The George Floyd Policing Act, which passed the House, overhauls qualified immunity for police officers, bans chokeholds at the federal level, prohibits no-knock warrants in federal drug cases and outlaws racial profiling.
Scott has opposed parts of the legislation that included a complete ban on chokeholds, no-knock warrants and an end to qualified immunity for individual officers accused of excessive force.
Go deeper