Pelosi announces select committee to investigate Jan. 6 Capitol riot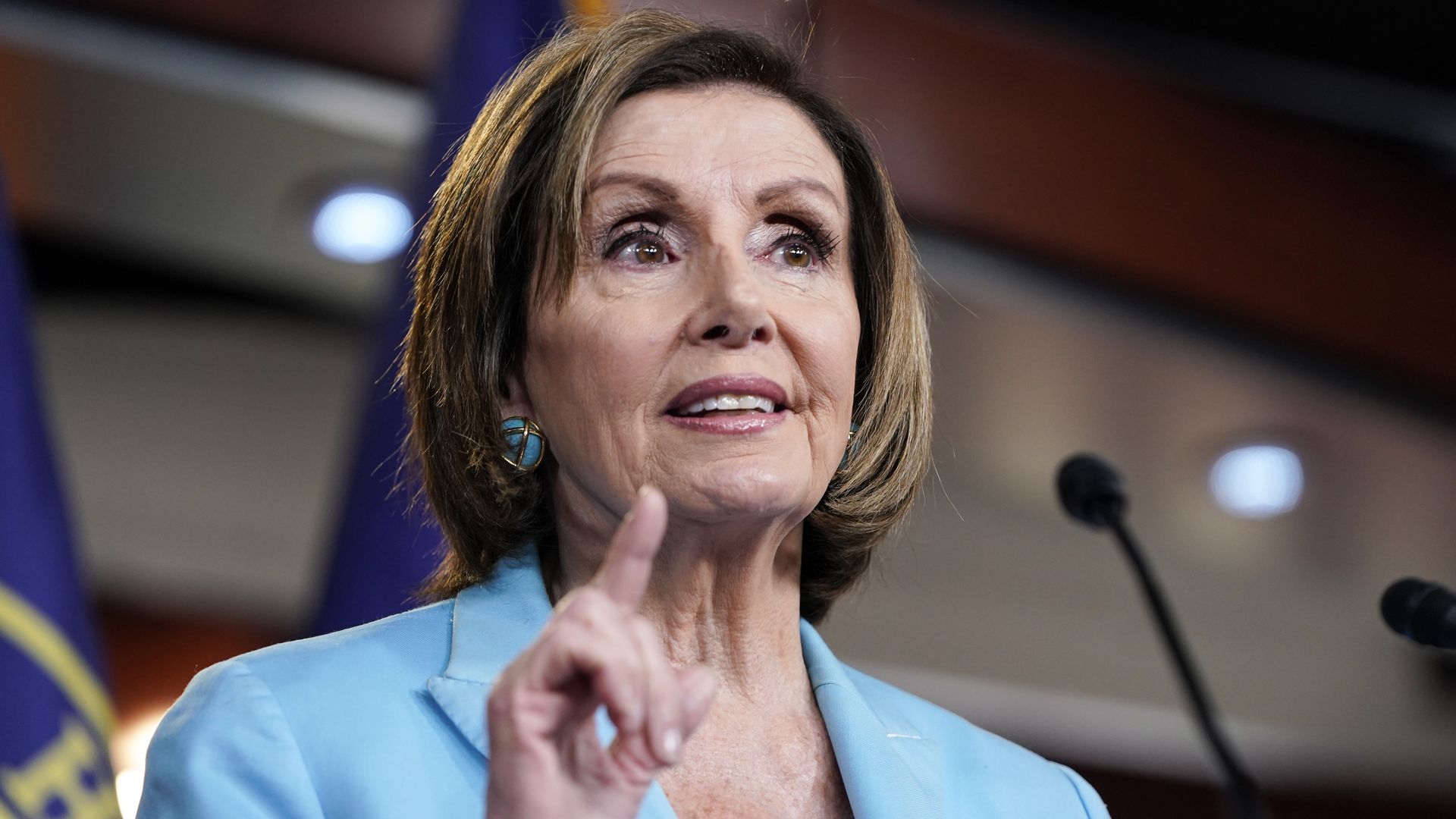 Speaker Nancy Pelosi (D-Calif.) announced Thursday that she will create a House select committee to investigate the deadly Jan. 6 Capitol riot.
Why it matters: The creation of a single Democratic-controlled special committee, which will consolidate several House investigations, comes after Senate Republicans blocked a bill that would have established a bipartisan 9/11-style commission.
While Republicans would have had equal control over the blocked 9/11-style investigative commission, it's unlikely they will have the same leverage over the House select committee investigation.
Republicans who opposed the bipartisan commission argued that it would be "extraneous" in light of the sweeping criminal investigation being carried out by the Justice Department.
What to expect: Pelosi said the committee will "investigate and report on the facts and the causes of the attack and it will report recommendations for the prevention of any future attack." The structure and members of the committee will be announced at a later date, she added.
The big picture: Democrats have argued the commission is urgently needed to investigate one of the darkest days in U.S. history, while many Republicans fear an investigation could be used to damage them politically before the 2022 midterms.
Several House Republicans have sought to downplay the severity of the riot and refused to meet with Capitol Police officers who had urged them to back the commission.
The Senate Homeland Security and Rules committees released a report earlier this month on the security and intelligence failures surrounding the attack, but Democrats say a broader investigation into the root causes and role of former President Trump is still need.
This story is breaking news. Please check back for updates.
Go deeper