U.S. Latinos earn less, die earlier in segregated areas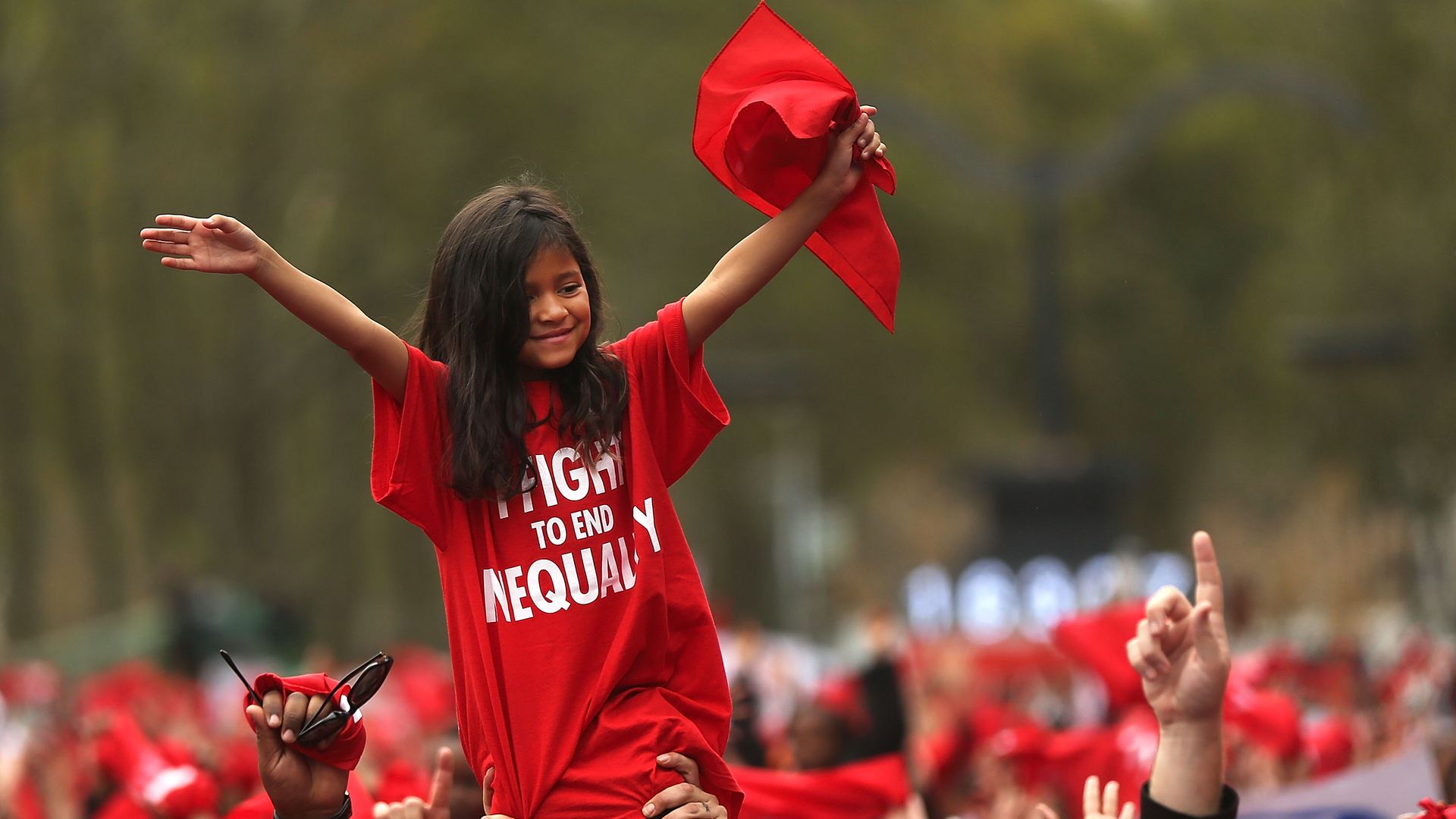 U.S. Latinos have a higher life expectancy and earn more yearly income when they live in racially mixed neighborhoods compared to areas that are predominantly Black or Latino, an analysis finds.
Why it matters: The study by the University of California Berkeley's Othering and Belonging Institute released this week shows the physical and economic toll on Latinos as cities become more segregated.
By the numbers: Latino children raised in integrated neighborhoods earn $844 more per year as adults than Latino children raised in highly segregated communities of color, the report found from analyzing data from 1990 to 2019.
They earn $5,000 more as an adult annually when raised in predominantly white neighborhoods than those raised in highly segregated communities of color.
"Segregation remains one of the principal causes of group-based inequality, by separating people from life-enhancing resources, such as good schools, healthy environments, and access to jobs," the report concludes.
The nation's largest cities and metropolitan areas remain highly segregated, but the mid-Atlantic, the Midwest, and the West Coast — places where Latinos live — disproportionately make up the most segregated regions.
The intrigue: "The Roots of Structural Racism: Twenty-First Century Racial Residential Segregation in the United States" found that the segregation of Latinos skyrocketed in both small and large metro regions since 1990.
Between the line: A report from The Civil Rights Project at UCLA in December found that school segregation between Black and white students has returned to 1968 levels, even as the nation grows more diverse.
Yes, but: The resegregation of U.S. schools often doesn't produce all-Black enrollment as the declining contact with whites has been replaced by growing contact with Latinos, an issue that has received little research.
This has created majority-Black-Latino school systems with small white student populations like Boston Public Schools and Aldine Independent School District in Houston.
Racial segregation also was linked to disparities in life outcomes in some places. Highly segregated white neighborhoods had a life expectancy of 81 years compared to 77 years in highly segregated areas where Latinos live.
Life expectancy is more than five years greater in San Francisco white neighborhoods (84 years) than in segregated Black/Latino enclaves (79 years).
Don't forget: Feeling stigmatized, threatened, or discriminated against correlates with structural heart abnormalities in Latinos, according to a preliminary study by the American Medical Association.
The study measured the left ventricle and atrial health of over 1,800 Latinos—including Hispanics born outside the U.S. or who predominantly speak Spanish—living in the Bronx, Chicago, Miami, and San Diego.
People with an enlarged left atrium or ventricle usually suffer from conditions like high blood pressure and are more prone to have strokes.
Go deeper