Judge blocks federal loan forgiveness program for minority farmers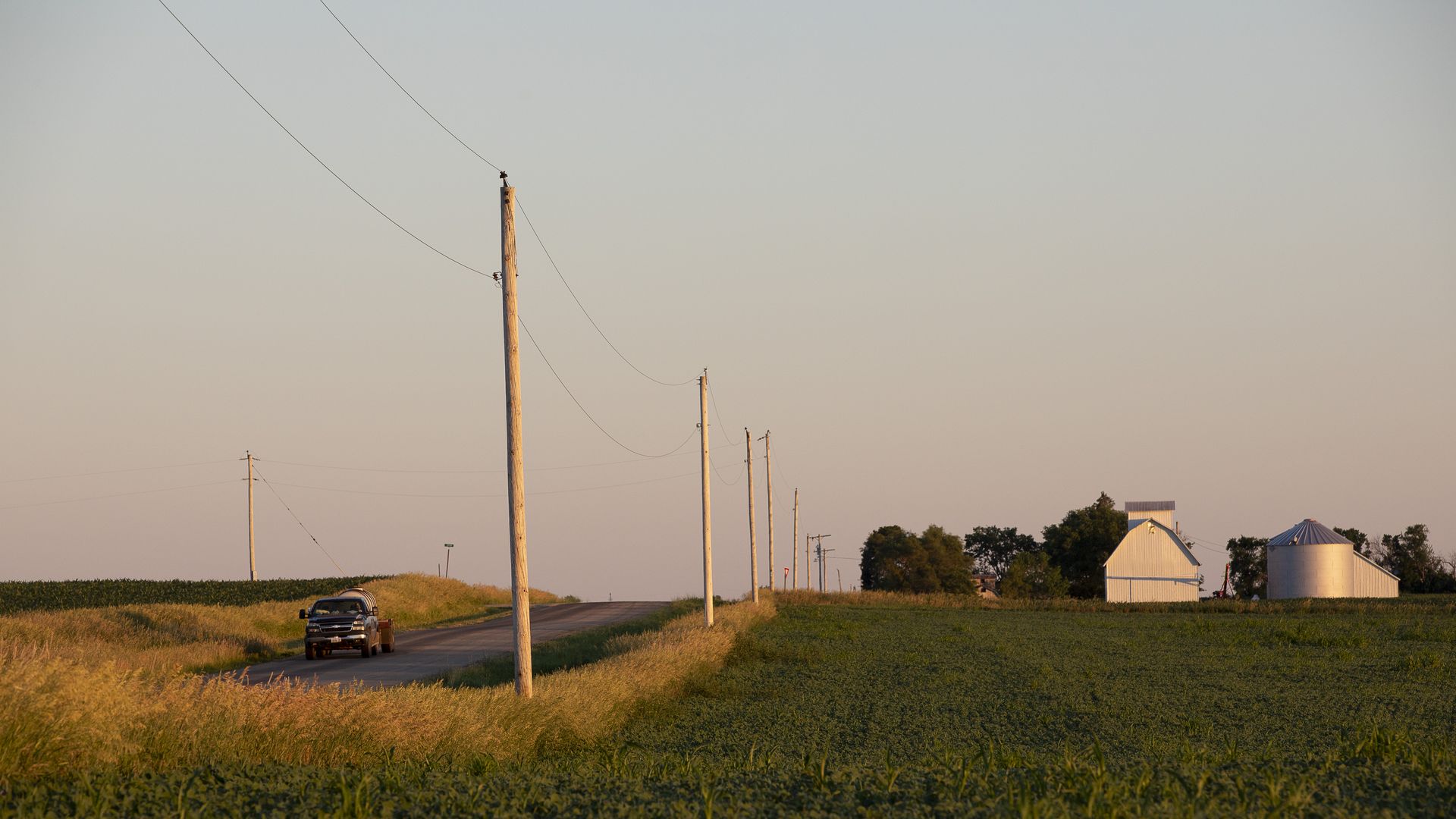 A federal judge on Wednesday temporarily blocked the Biden administration from making loan forgiveness payments to minority farmers under the $1.9 trillion stimulus package Congress passed in March, the New York Times reports.
The big picture: The payments are part of a $4 billion program — created to provide debt relief to socially disadvantaged farmers — that was the subject of a recent lawsuit by a white farmer, who says it's discriminatory and a violation of constitutional rights.
The government defined disadvantaged farmers as those who are Black, American Indian/Alaskan Native, Hispanic, Asian and Pacific Islander.
The court found that Scott Wynn, the white farmer from Florida who sued the government in May, is likely to succeed in his claim, per the Times. Wynn's suit echoed arguments raised by a group of white farmers in a similar lawsuit.
The other side: The Biden administration has argued that the program is needed to remedy a history of discrimination against minority farmers by the Agriculture Department.
What they're saying: "Section 1005's rigid, categorical, race-based qualification for relief is the antithesis of flexibility," Marcia Morales Howard, the judge overseeing the case, wrote, per the Times.
"It appears that in enacting Section 1005 Congress relies, albeit without any ill intention, on present discrimination to remedy past discrimination," she added.
"I'm prepared to fight for debt relief for Black farmers and other farmers all the way to the Supreme Court. I'm not going to stop fighting this," said John Boyd Jr., the National Black Farmers Association president.
Go deeper: Judge pauses loan forgiveness program benefitting farmers of color.
Go deeper