751 unmarked graves discovered at former school for Indigenous children in Canada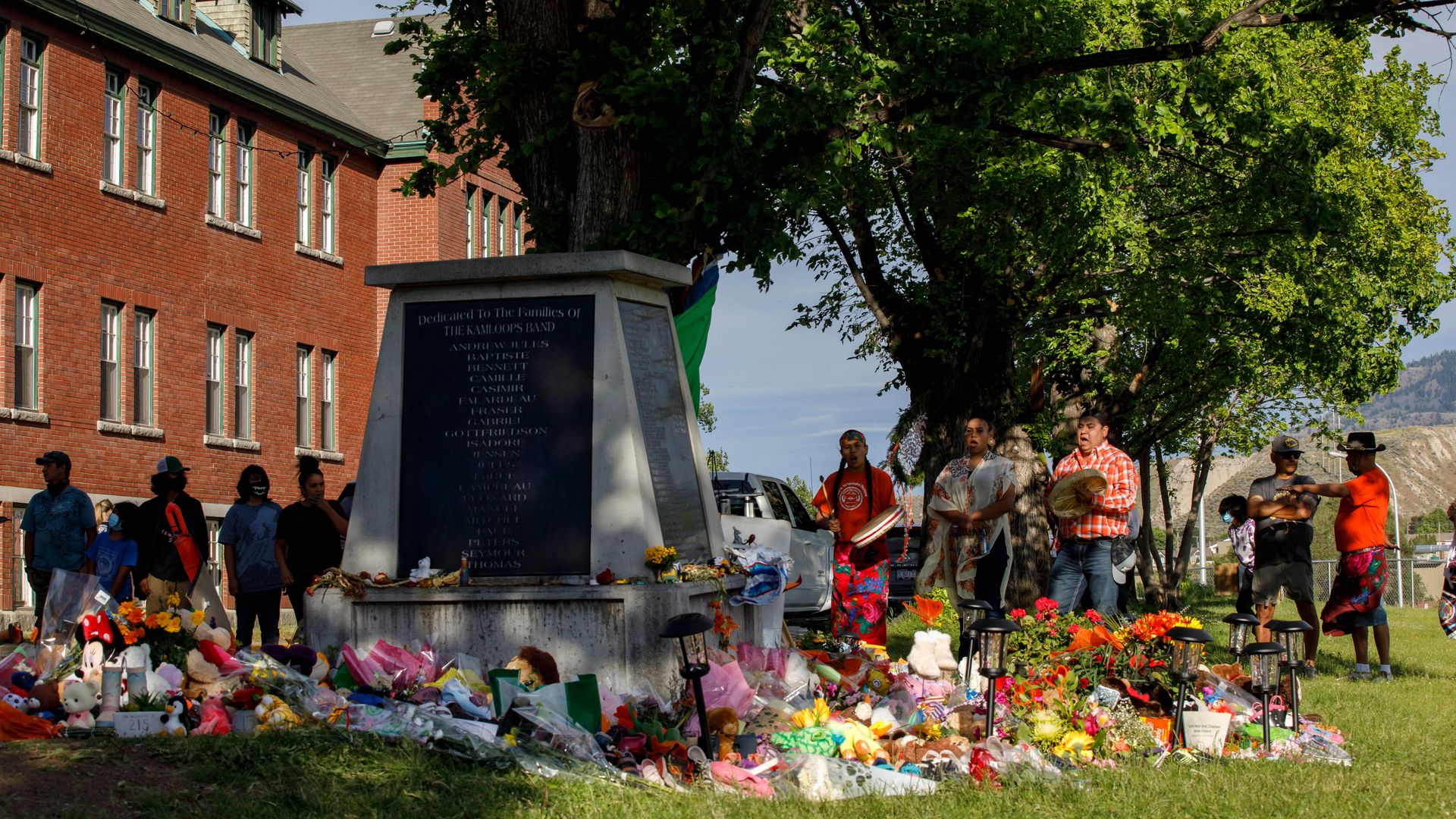 The remains of 751 people, mainly Indigenous children, have been discovered at the site of a former boarding school in the Canadian province of Saskatchewan, the New York Times reports.
The big picture: The school was part of a system that took Indigenous children from their families over the course of 113 years, as part of what Canada's Truth and Reconciliation Commission has described as "cultural genocide."
The discovery of unmarked graves announced Thursday is the largest in Canada to date — and comes less than one month after the remains 215 children were found on the grounds of another former boarding school in British Columbia.
Canadian Prime Minister Justin Trudeau has pledged to help Indigenous leaders in searching for more mass graves, as the country grapples with its history of widespread abuse of Indigenous people.
Catch up quick: Approximately 150,000 Indigenous children are believed to have passed through about 150 residential schools, which were run by the Catholic Church until 1979.
The schools housed the children and prohibited them from speaking their languages.
Many of the children housed in the schools never returned home and their families received little information — if any at all — about their fates.
Indigenous leaders have called for the Catholic Church to apologize for its role in the schools. Pope Francis said earlier this month he was saddened over the discovery of the remains, but he has not apologized.
What they're saying: "This was a crime against humanity, an assault on First Nations," said Chief Bobby Cameron of the Federation of Sovereign Indigenous First Nations in Saskatchewan, according to AP. "We will not stop until we find all the bodies/"
Go deeper