Hong Kong's last pro-democracy paper sells all 1 million copies of final edition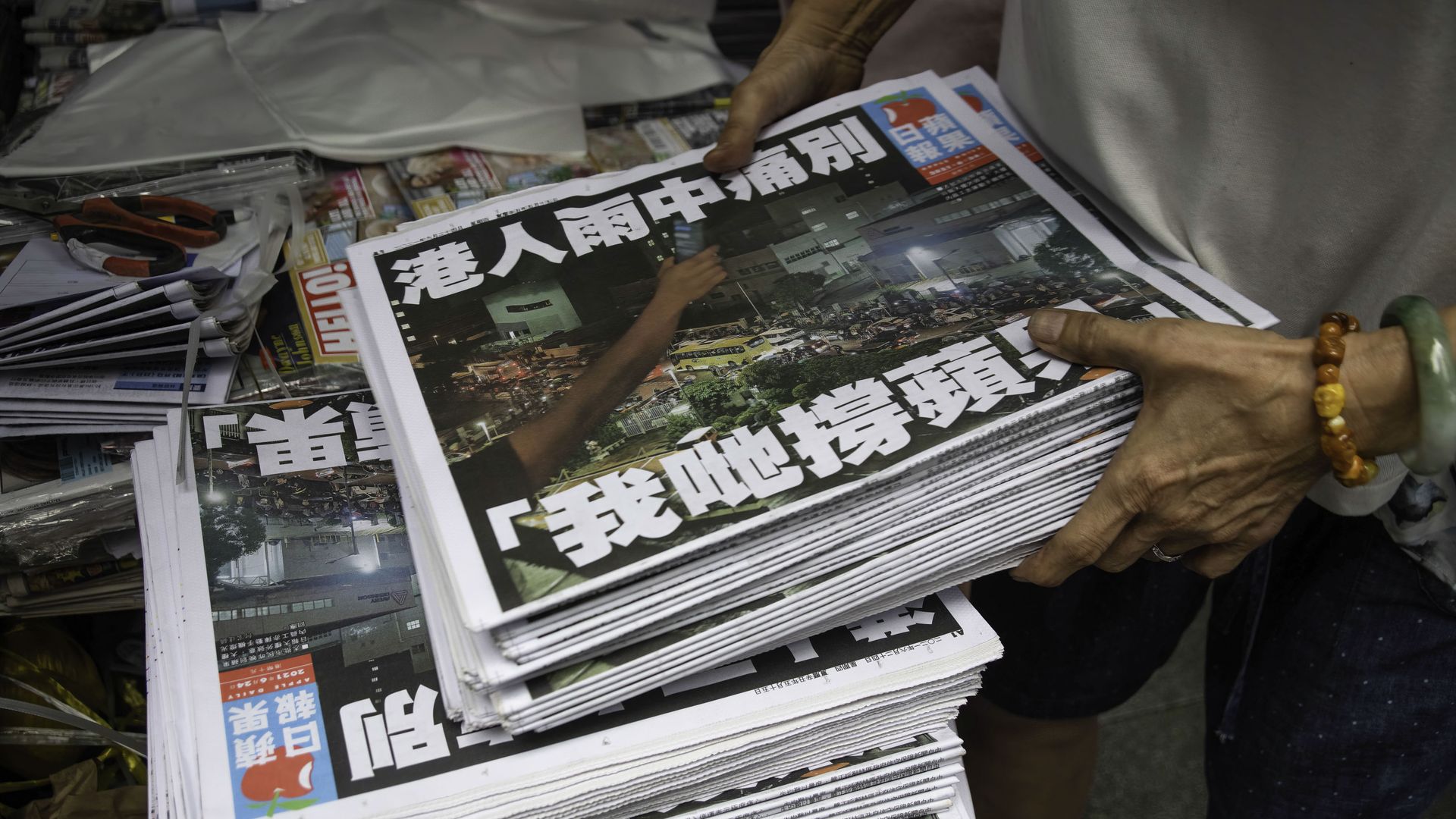 The Apply Daily, Hong Kong's last pro-democracy newspaper, printed and sold 1 million copies of its final edition on Thursday, according to AP.
Why it matters: The newspaper said it's being forced to shut down after Hong Kong police froze $2.3 million of its assets and arrested arrested five senior executives under China's national security law.
The newspaper typically only prints around 80,000 copies, according to AP.
The paper's forced closure is another sign of China tightening its grip on the once semi-autonomous city by cracking down on rights and freedoms previously enjoyed by those living there.
The security law Beijing passed last year gave the Hong Kong government broad power to limit people's political freedom.
What they're saying: "This is our last day, and last edition, does this reflect the reality that Hong Kong has started to lose its press freedom and freedom of speech?" Dickson Ng, a graphic designer for the Apple Daily, asked the AP.
"Why does it have to end up like this?"
The big picture: The front page of the Apply Daily's final edition carried an image of an employee for the newspaper waving at supporters surrounding its office with a headline reading, "Hong Kongers bid a painful farewell in the rain, 'We support Apple Daily,'" according to AP.
It's unclear if the Apply Daily's shutdown will cause other media outlets, such as the English-language South China Morning Post, to become more reserved in their coverage of Hong Kong and on mainland China issues.
Go deeper: Hong Kong to censor movies under China's national security law
Go deeper