Exclusive: EV charging providers to allow roaming across their networks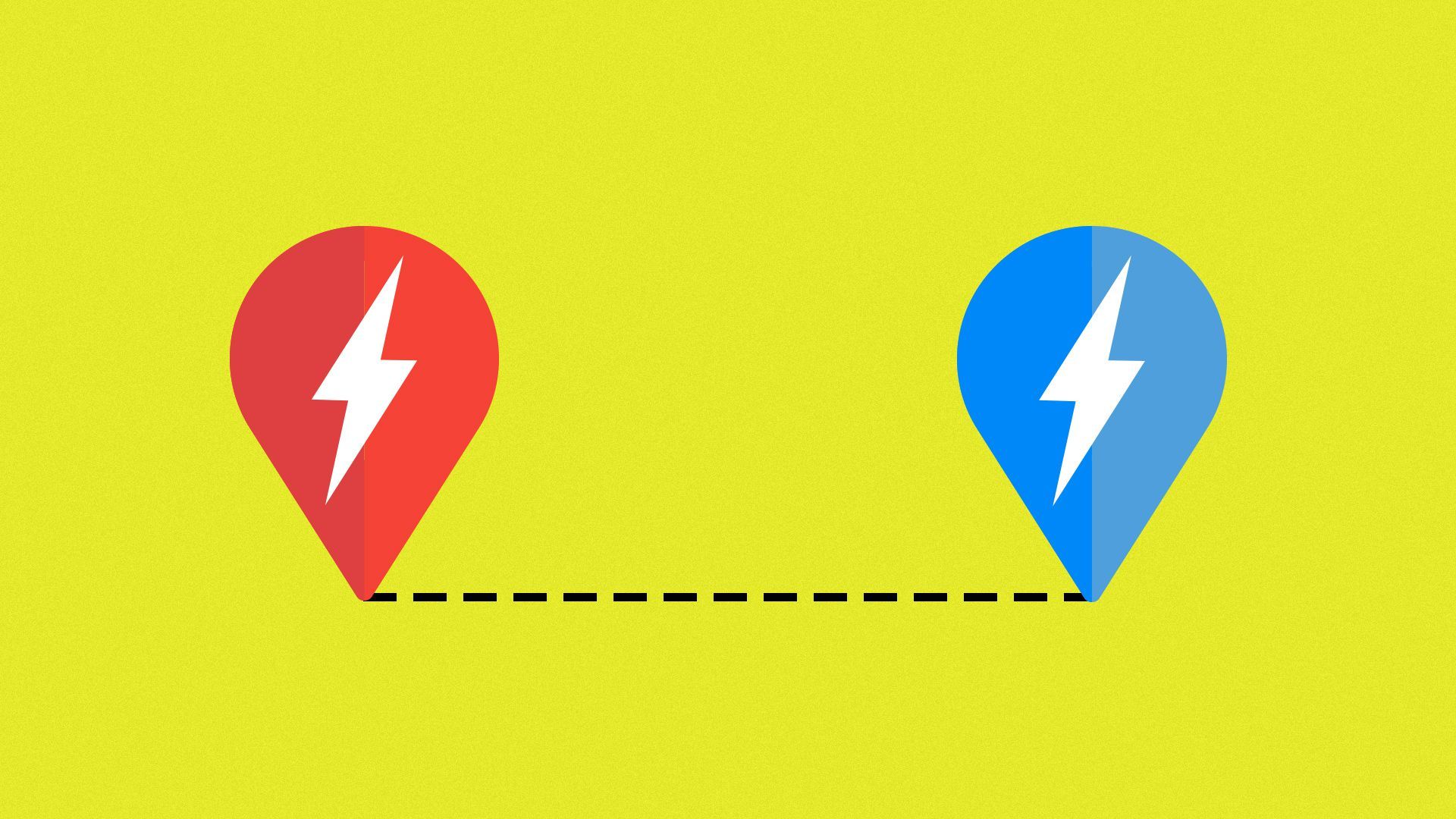 Greenlots, Chargepoint and several other electric vehicle charging companies will allow roaming access across their networks, a move that could help speed EV adoption.
Why it matters: Your phone works on any mobile network, no matter which provider you use. And you can use any bank's ATM machine, regardless of where you keep your money. Now the same will be true of EV charging.
The state of play: Currently, most EV drivers can only charge at the stations where they've set up accounts. That means some EV drivers carry a wallet full of swipe cards, fobs, or phone apps for different networks along their travel routes.
The big exception is Tesla, which made it easy. Since 2012, all Tesla owners have to do is drive in, plug in to charge, and any billing happens on the back end.
The catch: Tesla's network is proprietary, so owners of other EVs can't use it.
Now the rest of the industry is catching up. Roaming enables EV drivers to find, access and pay for charging across multiple networks through their preferred network's mobile app — without additional sign-ups, fees, or markups.
The new roaming partnership includes Greenlots, ChargePoint, EV Connect and FLO and covers 54,000 chargers in the U.S. and Canada. Other partners are expected to join later, including EVGo.
Carmakers have also set up roaming agreements with many of the same players, allowing customers to find more than 60,000 plugs and handle payments via their branded apps.
What to watch: True interoperability would allow the charger to automatically identify the car, validate the charge, and start the current flowing without any need for key fobs or apps.
"How do we get that EV experience to match the gas station experience?" Kuan Archer, chief product and technology officer at Shell Greenlots.
That so called "plug and charge" protocol is beginning to happen, explains Car and Driver.
The bottom line: Overcoming one of the central pain points of EV charging — easy access — will help get consumers on board.
Go deeper