Oxford researchers say they developed COVID vaccine efficacy predictor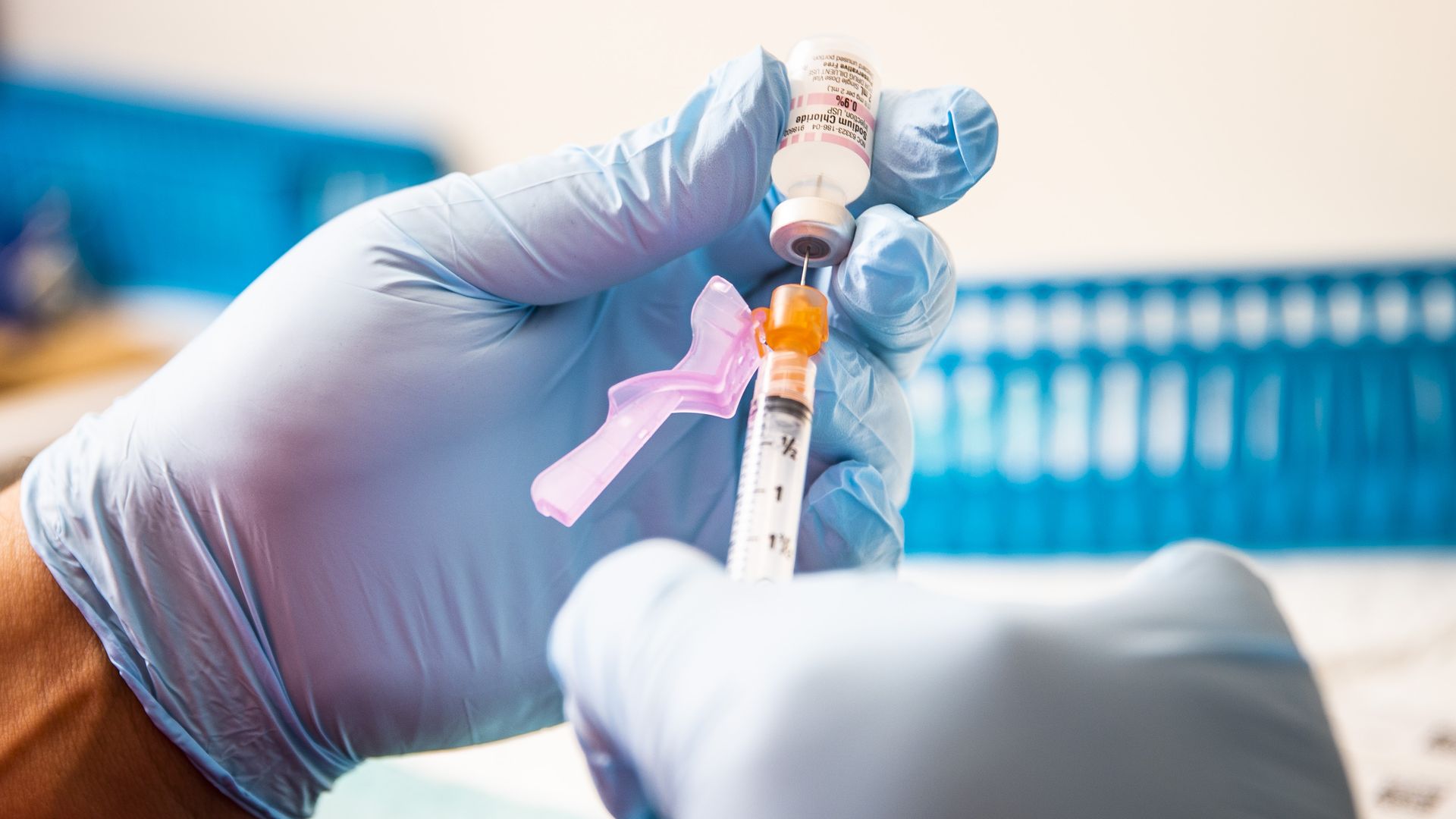 Researchers at Oxford University said Thursday they developed a method for predicting the efficacy of coronavirus vaccines by a blood test.
Why it matters: The model "can be used to extrapolate efficacy estimates for new vaccines where large efficacy trials cannot be conducted," the researchers said in their paper, which was submitted for peer review for publication in a scientific journal on Thursday.
Details: The researchers examined the concentration of a range of virus-fighting antibodies in trial participants' blood after they got the AstraZeneca vaccine.
They then compared that data with which of those trial volunteers later developed coronavirus symptoms.
The model still requires extensive review to make sure it works for new coronavirus variants, researchers said.
What they're saying: "There is an urgent need to increase supply of vaccines for the world, but development and approval of new vaccines takes many months. We hope that the use of correlates by developers and regulators could speed up the process," Andrew Pollard, director of the Oxford Vaccine Group and lead investigator on the Oxford Vaccine Trial, told Reuters.
Go deeper