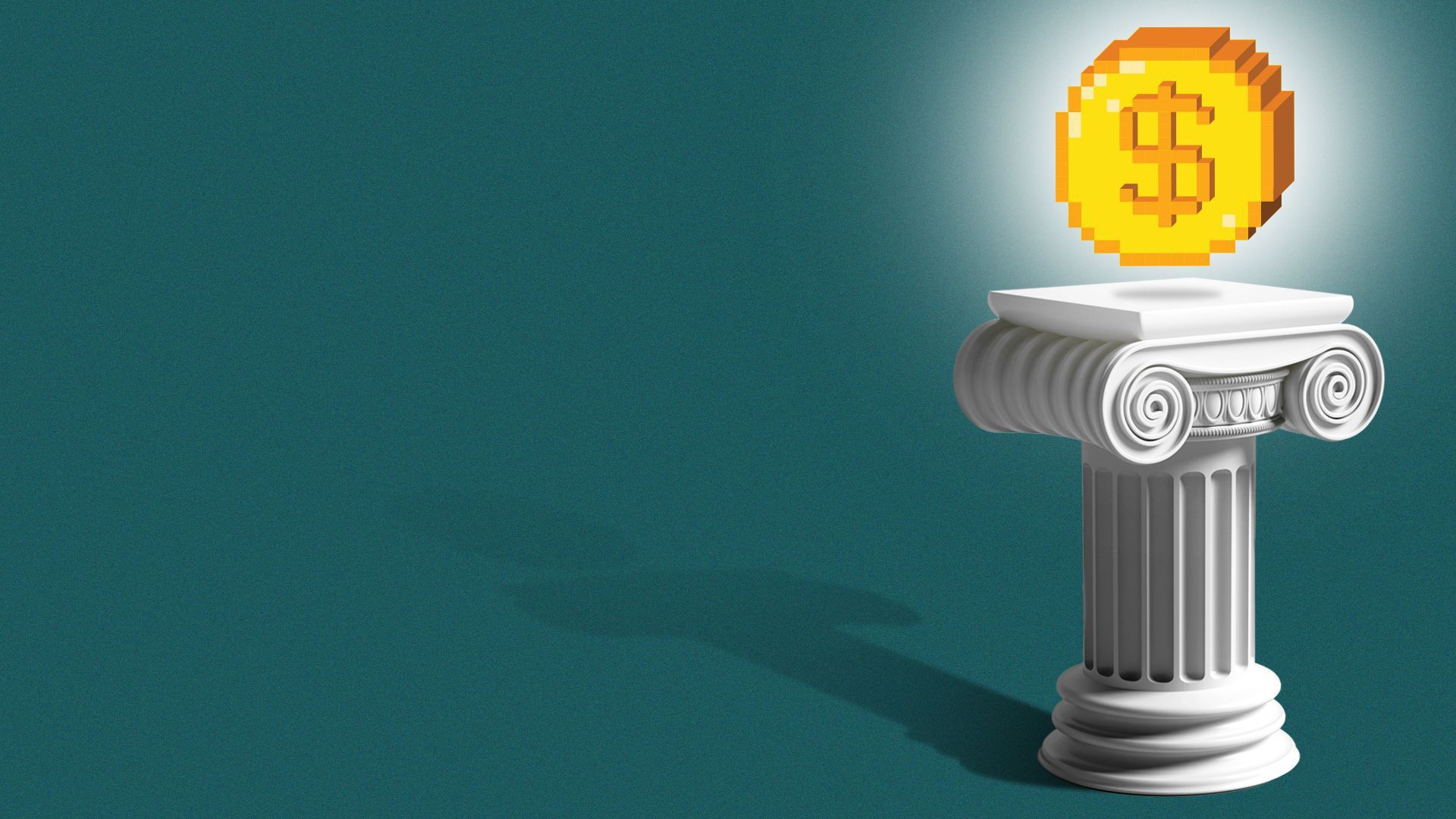 Bitcoin is largely a wash for 2021, but that isn't dimming crypto optimism among venture capitalists or their deep-pocketed limited partners.
Driving the news: Andreessen Horowitz this morning announced that it's raised $2.2 billion for its third crypto-focused fund.
It's by far the largest crypto VC fund ever raised, more than quadrupling the firm's prior effort.
A source tells me that the vast majority of commitments came from existing LPs, reflecting how institutional investors want added crypto exposure.
The bull case: Andreessen Horowitz argues that "the next wave of computing innovation will be driven by crypto" and that the technology can fill trust gaps left by corrupt or ineffective governments.
The bear case: We've been hearing that for years, without too much borne fruit.
The big variable right now is that we could finally be on the cusp of more regulatory certainty around crypto, particularly with Gary Gensler now leading the SEC and competitive pressures coming from China. If that happens, it could provide lots of tailwinds to crypto VC funds and their portfolio companies.
To that end, Andreessen Horowitz today also announced the additions of former SEC official Bill Hinman as an advisory partner, former Biden adviser Tomicah Tillemann as global head of policy and former Treasury Dept. official Brent McIntosh as an adviser partner.
The bottom line: Don't be surprised if Andreessen Horowitz gets even louder about its crypto thoughts, including on regulation and the upstart's relationship to incumbent tech, as it's now established itself as the technology's richest power broker.
Go deeper