EU head: Hungary's anti-LGBTQ bill is "a shame"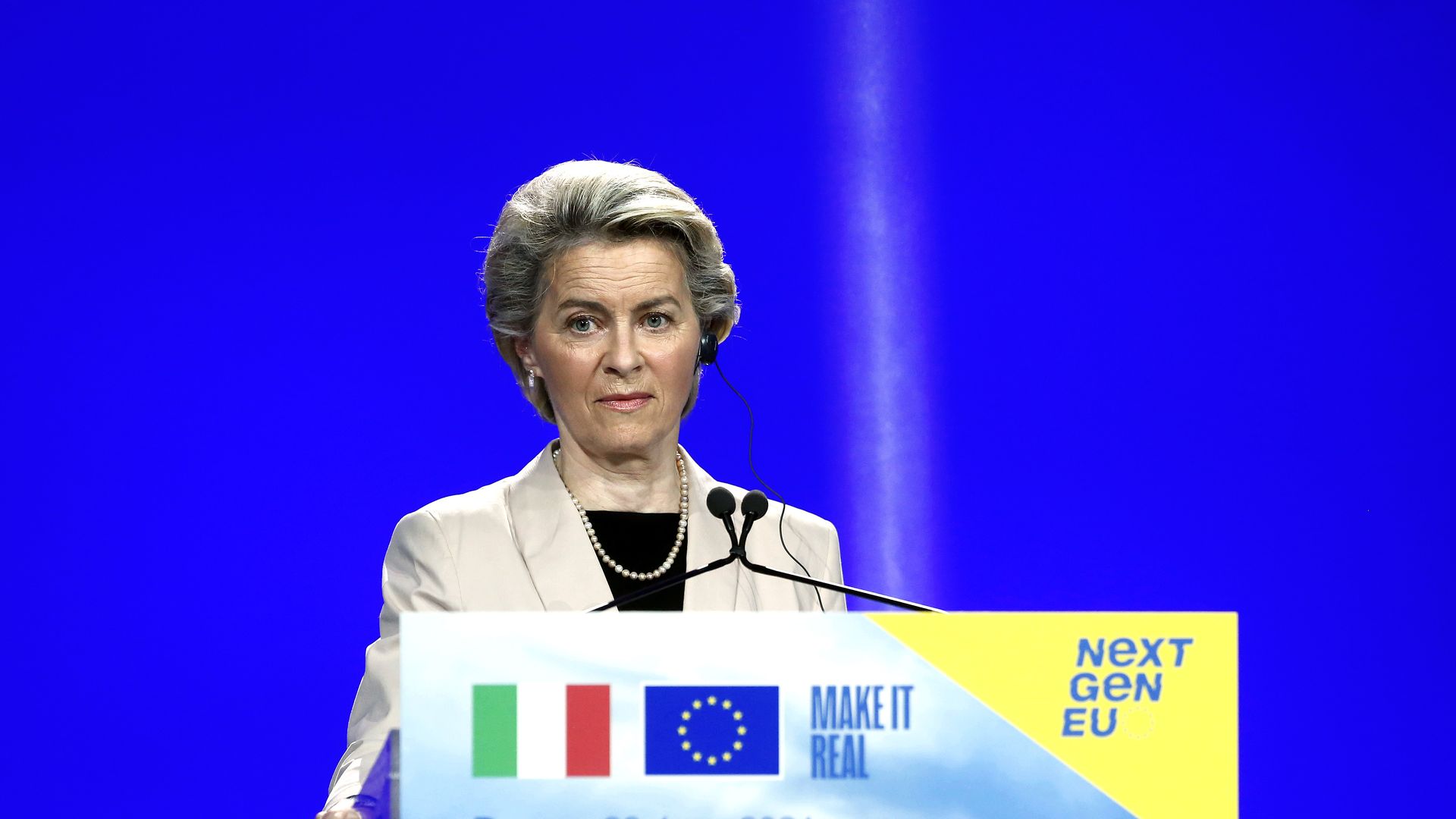 European Commission President Ursula von der Leyen issued a statement Wednesday criticizing a planned Hungarian law that would ban the depiction or promotion of homosexuality to people under 18 years old, dubbing the bill "a shame."
The state of play: Hungary's parliament approved the bill on June 15.
Under the new law, material depicting LGBTQ relationships or gender transitions will be labeled as inappropriate for minors and only be allowed to air on TV from the hours of 10 p.m. to 5 a.m.
What they're saying: "This Hungarian bill is a shame," Von der Leyen said, adding that she has instructed commissioners to express their legal concerns before the law enters into force.
"This bill clearly discriminates against people based on their sexual orientation. It goes against the fundamental values of the European Union. Human dignity, equality and respect for human rights."
"I believe in a European Union where you are free to be who you are and love whomever you want. I believe in a Europe which embraces diversity."
"I will use all the powers of the Commission to ensure that the rights of all EU citizens are guaranteed."
What to watch: Hungary's president is expected to sign the bill into law soon, per Reuters.
Go deeper