Sen. Patty Murray: Pre-pandemic, child care costs a "silent epidemic"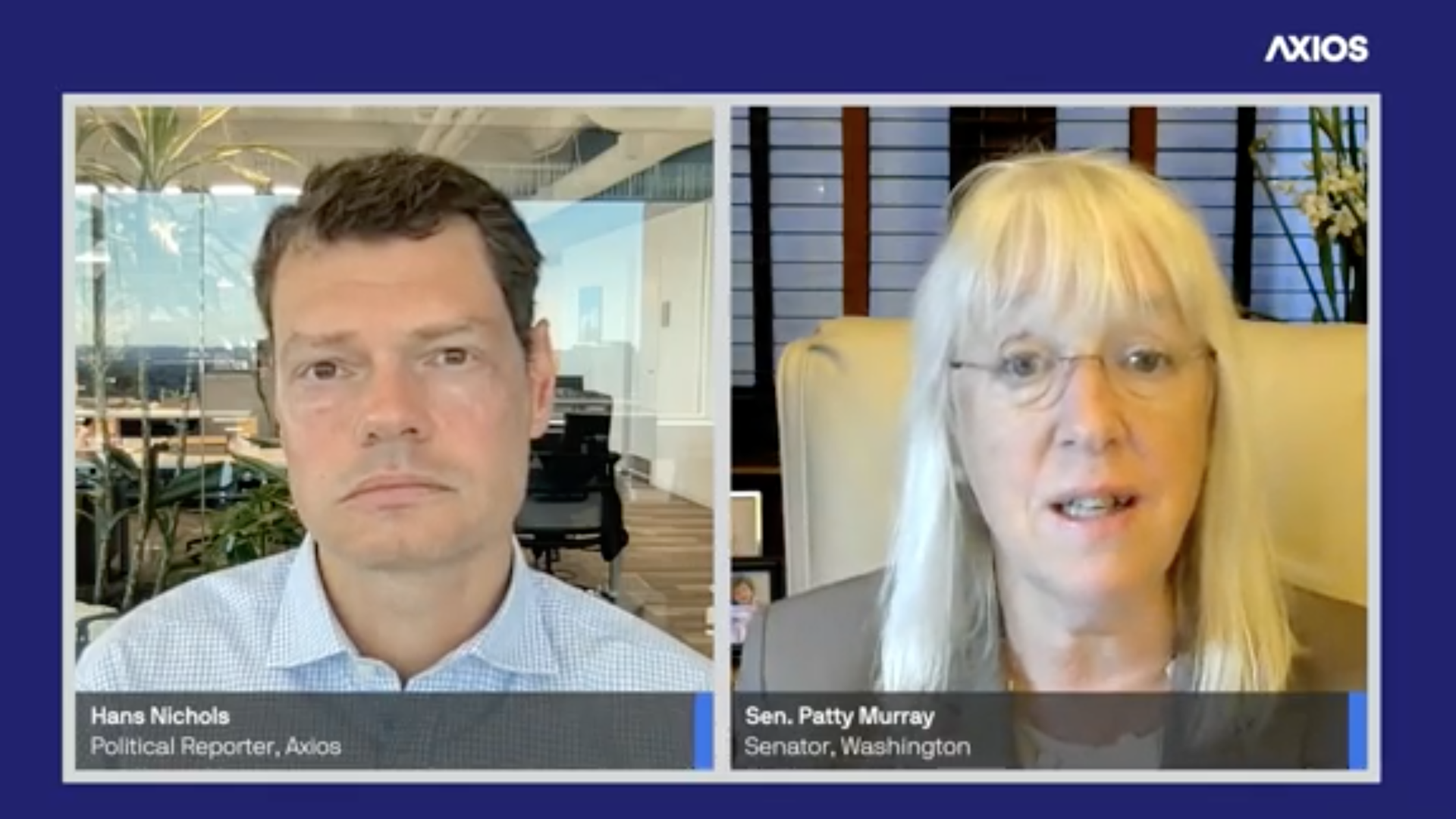 Prior to the COVID-19 pandemic, figuring out and affording child care was a "silent epidemic" for working parents, Sen. Patty Murray (D-Wash.) said at an Axios event on Wednesday.
Why it matters: The pandemic has pushed the child care conversation into the forefront. In April, the White House announced that it would release $39 billion from the American Rescue Plan to address the child care crisis stemming from COVID-19.
Many daycares and other providers were forced to close due to low enrollment and the high costs to keep facilities safe and clean throughout the pandemic.
What she's saying: "It has changed night and day," Murray said. "Before the pandemic, child care was a stressful conversation for every family inside their home, but they rarely talked about it, especially to their employer, because they were worried that they wouldn't be given a promotion or wouldn't keep their job if they said 'child care is a huge issue for me.'"
What to watch: In April, Murray and Congressman Bobby Scott (D-VA) re-introduced the Child Care for Working Families Act that would ensure that no low- or middle-income family spends more than 7% of their income on child care.
"I can't tell you how many people have said to me in the last year-plus that child care is the one issue that is keeping their family from being stable," Murray said."
Watch the full event here.
Go deeper