"Palworld" creator says game is more than Pokémon with guns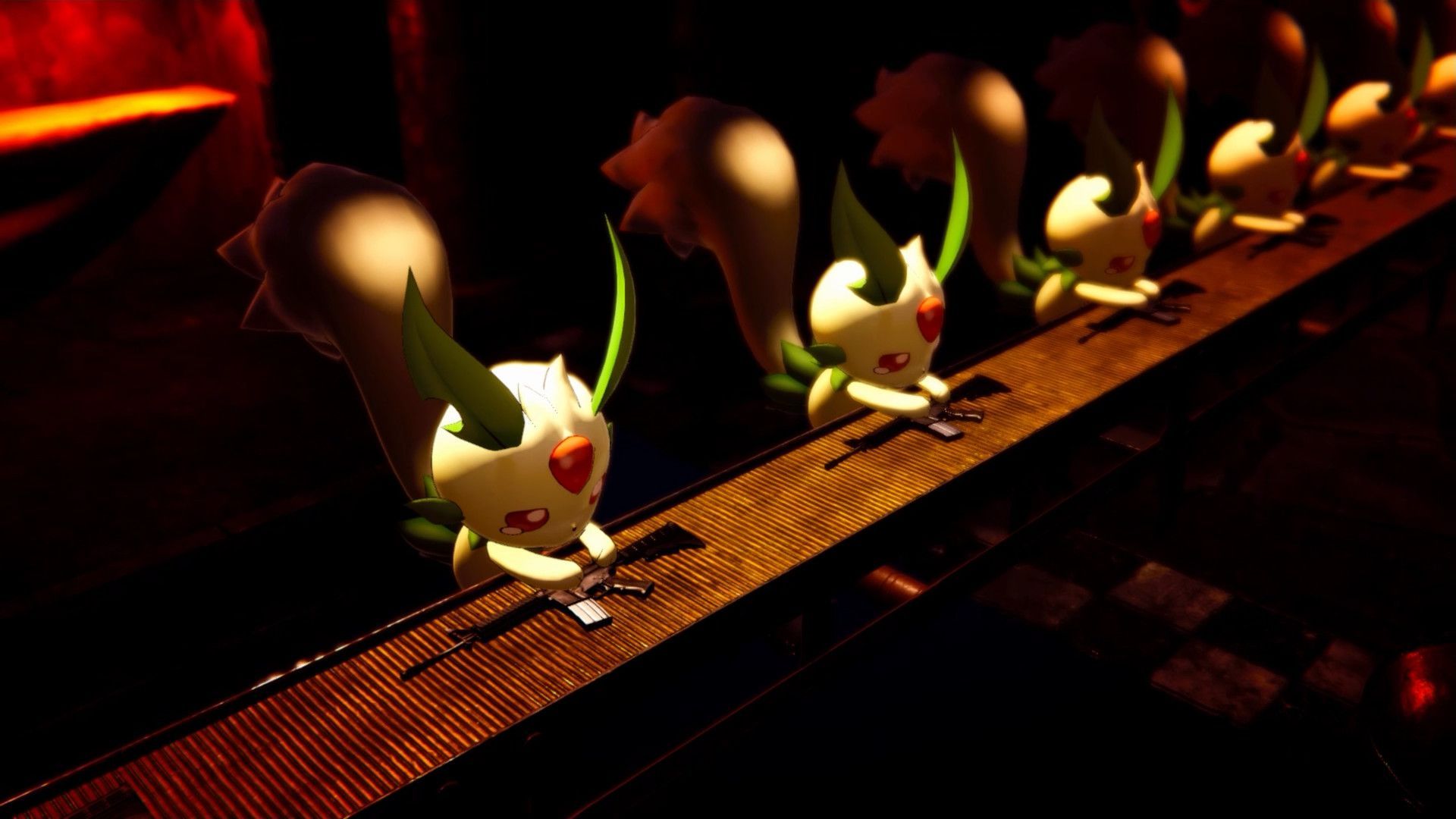 A recent trailer for a game called "Palworld" turned heads, because it appears to put cute Pokémon-style characters into a world filled with poaching and gunfire.
Why it matters: As corporate and polished as gaming is these days, small creators still regularly break through, often thanks to concepts that are too wild to ignore.
Between the lines: The game's June 6 debut trailer (349k views so far) features human characters using the cute "pal" characters to explore, construct buildings and serve as shields during gun battles.
Replies to the trailer on Twitter were filled with references to "Pokémon Gun," an existing meme about a fictional spinoff to the very real "Pokémon Sword" and "Shield" games.
What they're saying: "I'm happy to see that it's gotten a lot of positive feedback, but I have mixed feelings about it," Takuro Mizobe, head of the five-person team working on the game at Japan-based studio Pocketpair, told Axios.
"This is because 'Palworld' is completely different from 'Pokémon,'" he said.
According to Mizobe, the most similar game to "Palworld" is "ARK Survival Evolved," an open-ended survival game in which players scrounge for resources and build bases in a world filled with guns and dinosaurs.
The twist is the players use the cute Pals to get things done.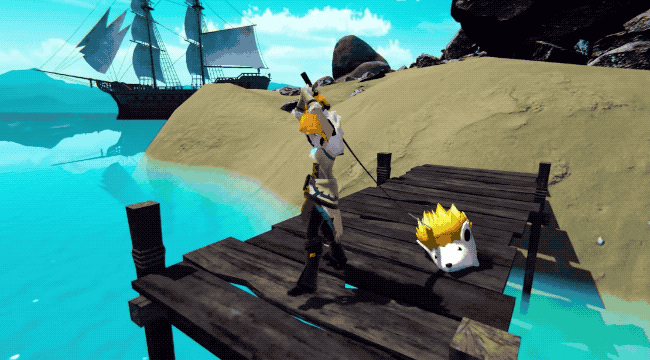 "Palworld"'s official game description references depravity that wouldn't suit a "Pokémon" game.
One line advises potential players not to worry about labor laws when enlisting the Pals to construct things; another notes players can slaughter and eat Pals (Flashback: In 2018, Pokémon's creators dodged answering whether anyone cooks Pikachu).
"People talk about 'Palworld' as if it's an evil game with no heart, but that's not the intention," Mizobe said, noting players aren't forced to, say, use a Pal as a shield or a snack.
"When you're hungry and you're dying, you'd do anything to stay alive, right?" Mizobe said. "'Palworld' is designed to be a game with a high degree of freedom so that players can take action according to the situation at their own will."
What's next: "Palworld" won't be out until 2022 at the soonest.
Mizobe points to his studio's other recent game, Craftopia and its more than 100 updates for a reference on how they'll support the game's release.
Here's Mizobe's take on whether actual Pokémon games should add guns: "Definitely not! Haha. Pokémon is a kind world."
Go deeper