First defendant in Oath Keeper conspiracy case to plead guilty to Jan. 6 charges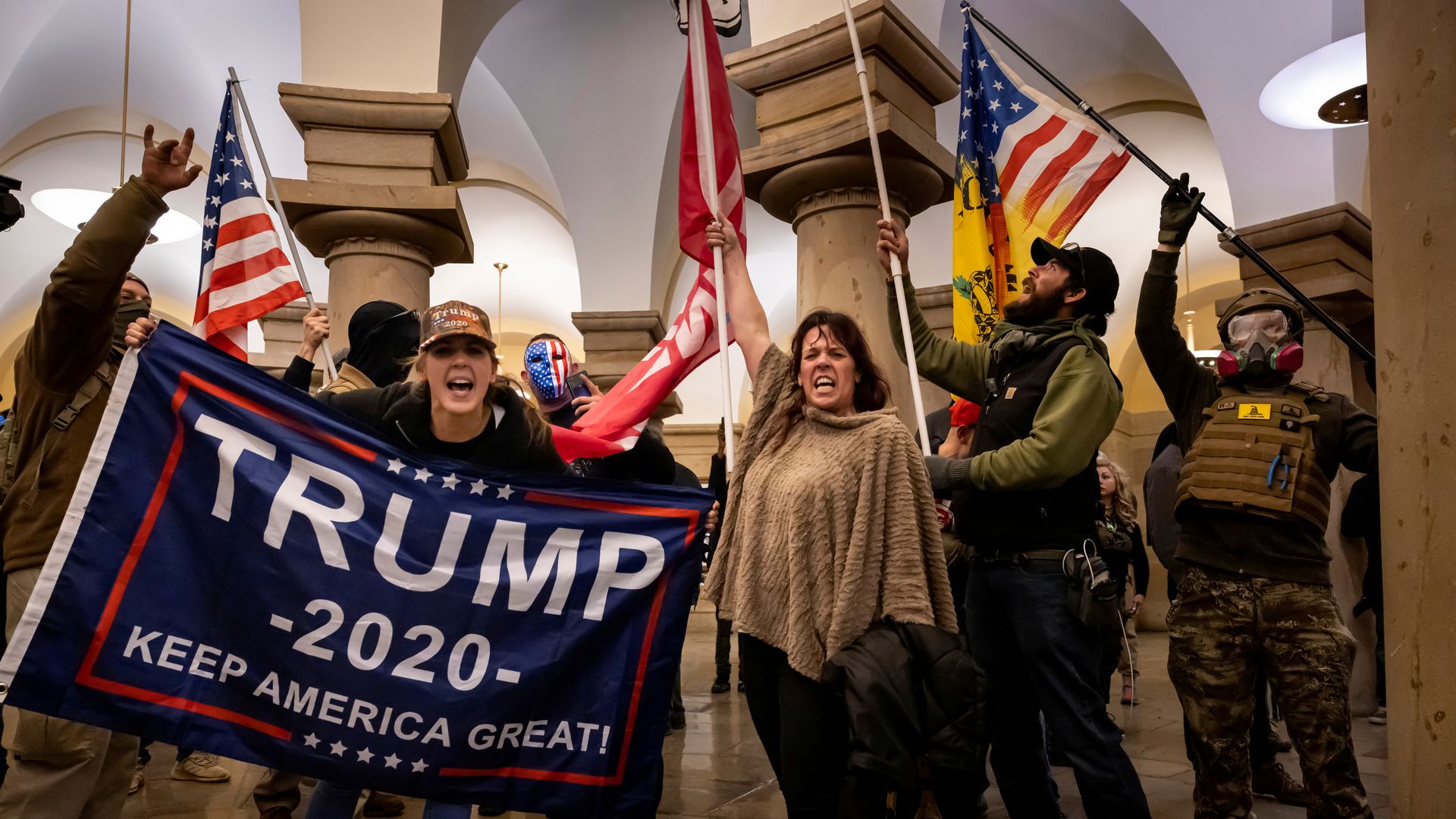 Graydon Young, 54, will plead guilty on Wednesday as part of a 16-person conspiracy case alleging members of the far-right Oath Keepers militia plotted to carry out the Jan. 6 Capitol attack, CNN reports.
Why it matters: It's the first guilty plea among defendants in any of major Jan. 6 conspiracy cases being prosecuted by the Justice Department, including those targeting the far-right Proud Boys and Three Percenters. It's unclear whether Young's plea signals that he will cooperate with prosecutors going forward.
Context: The FBI describes the Oath Keepers as a "paramilitary organization" composed of current and former military members, law enforcement and first-responders, who believe that "the federal government has been coopted by a shadowy conspiracy that is trying to strip American citizens of their rights."
Prosecutors say Young took part in the "stack" military formation of Oath Keepers that cut through the crowd to move inside the Capitol, per CNN.
He is charged with six crimes, including conspiracy and aiding and abetting the obstruction of the congressional proceeding. These charges may be reduced as a result of the deal.
The co-defendants in Young's case continue to contest their charges.
Go deeper