The return of the storytellers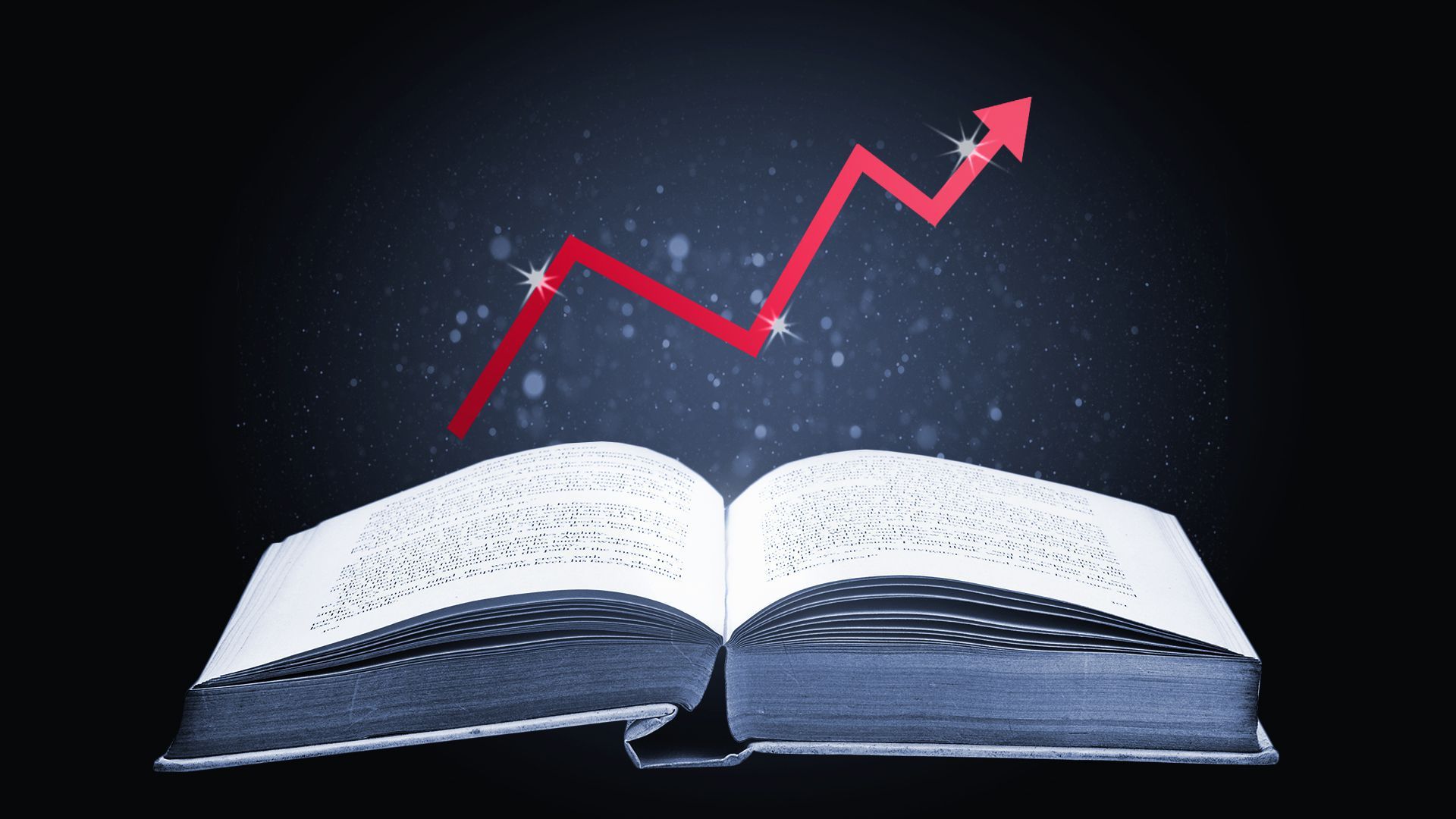 Charles Duhigg has a wonderful profile of billionaire financier Chamath Palihapitiya in the New Yorker. His piece includes 31 instances of the word "story" or its cognates ("stories," "storytellers").
Why it matters: As financial markets have matured, the importance of old-fashioned storytelling has generally waned. The stock market is no longer governed by brokers phoning up clients and sweet-talking them into a certain company; instead it has increasingly rewarded lightning speed and brute computational power.
The current stock-market frenzy, however, has seen a significant spike in stocks that trade on the strength of their narrative — sometimes to the point at which the story-based valuation diverges wildly from anything you might learn at finance school.
How it works: "Having a great story, and knowing how to tell it, can be a quick way to get rich," writes Duhigg.
"When it seems that some improbable group has become fantastically rich overnight," he continues, "a few financial storytellers often rise to prominence: people you've never heard of who fill the media with sensational tales of wealth earned in bold, exciting ways."
Chamath is one such storyteller — one of the very best, a native speaker of both Twitter and CNBC.
Context: Chamath, alongside many of his followers, has lost a lot of money this year as his SPACs have imploded and the price of his beloved bitcoin has started to fall. But he's still happy to spin his own genius in a misleading and innumerate letter to his investors.
The big picture: In a sense, Chamath and Elon — the first-name-only lords of the Redditverse — are unnecessary. Many of today's most compelling investment stories are distributed across social media in a way that is largely authorless.
Satoshi hasn't published anything in years, but his crypto story still resonates; AMC stock might not have its own Roaring Kitty, but it's still headed to the moon, cheered on by TikTokers.
Go deeper