Eidos-Montréal to include a "Guardians of the Galaxy" music solution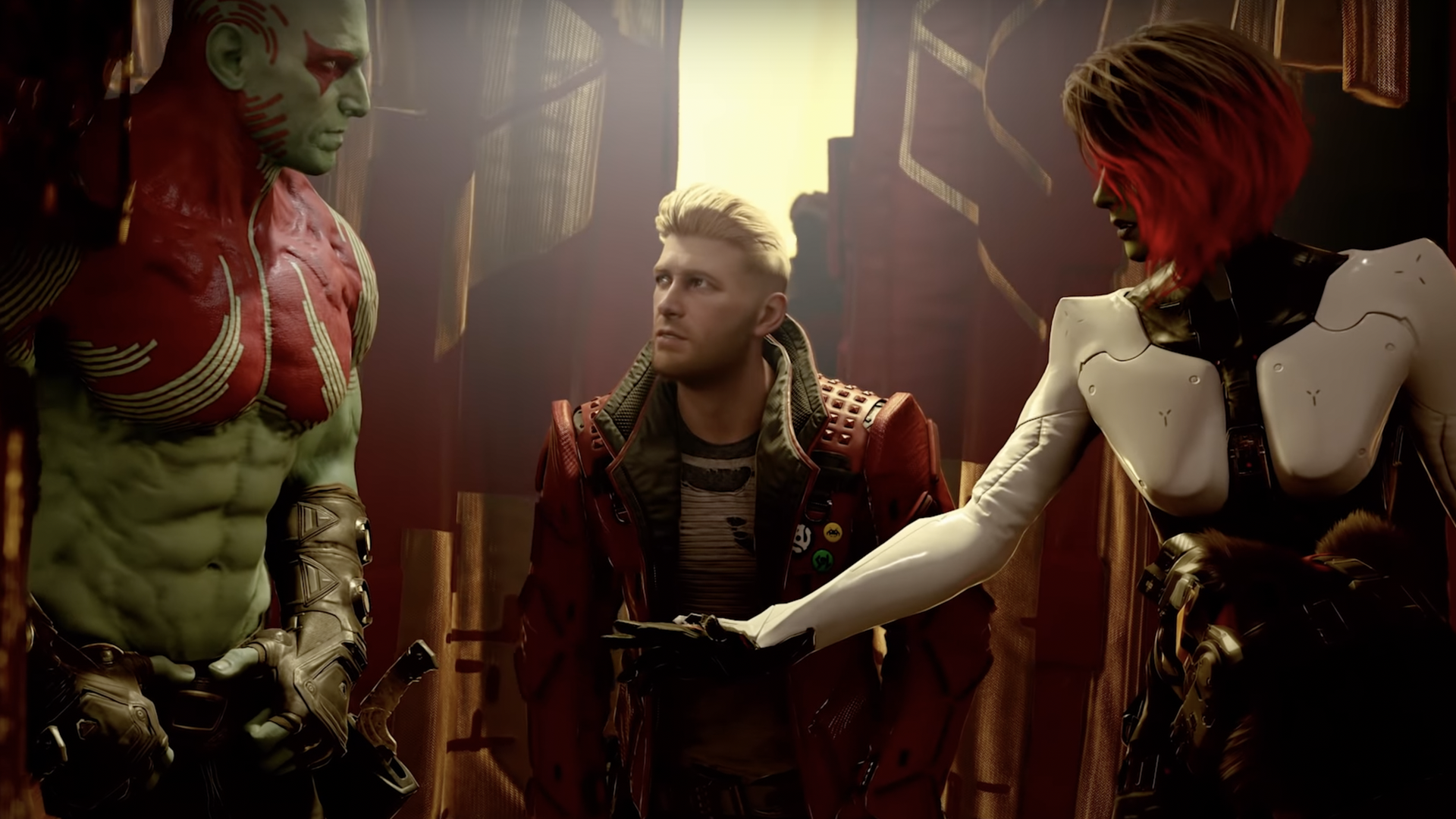 Eidos-Montréal will include the ability to toggle licensed music on and off in its upcoming "Guardians of the Galaxy" game, a move that will allow streamers to broadcast safely.
Why it matters: The licensed soundtrack of "Guardians of the Galaxy" would have made it impossible for streamers to play the game on platforms like Twitch or YouTube.
A representative for the game clarified the feature in an interview with GamesBeat.
Copyright infringement is a notoriously difficult problem for streamers, who under the Digital Millennium Copyright Act (DMCA) can have their videos deleted, or even their accounts banned, for including licensed music.
Not even songs featured in video games keep streamers safe from punishment.
Eidos-Montréal's "Guardians of the Galaxy" is expected to feature more than 30 licensed tracks, including popular songs from Iron Maiden, Rick Astley, KISS, Wham and Blondie.
Be smart: Music is a huge part of what makes "Guardians of the Galaxy" iconic among Marvel properties.
From a narrative perspective, music is how space hero Star-Lord connects with his Earth roots, and more specifically, remembers his late mother.
But it also helps set the tone for Guardians, which is one of Marvel's cheekier, funnier properties.
Senior narrative director Mary DeMarle told GamesBeat that music will play an integral part in the game.
One feature, the huddle, groups up the Guardians in the middle of battle. Star-Lord can give a speech based on some of the game's songs to pump up the team. If done correctly, the gang will all get powerups to keep fighting.
"If you choose wrong, Peter still thinks he did a great job, so he's still boosted and he gets the bonus," DeMarle said. "Then you dive into the fight and you're listening to the song that he chose to make his speech. You can sit there and be playing in this final battle to one of the licensed songs."
Players can also listen to music from a jukebox on their ship.
The big picture: Developers are becoming more considerate of streamers who want to play their games.
Go deeper