GAO: Pentagon should disclose future "forever chemical" cleanup estimates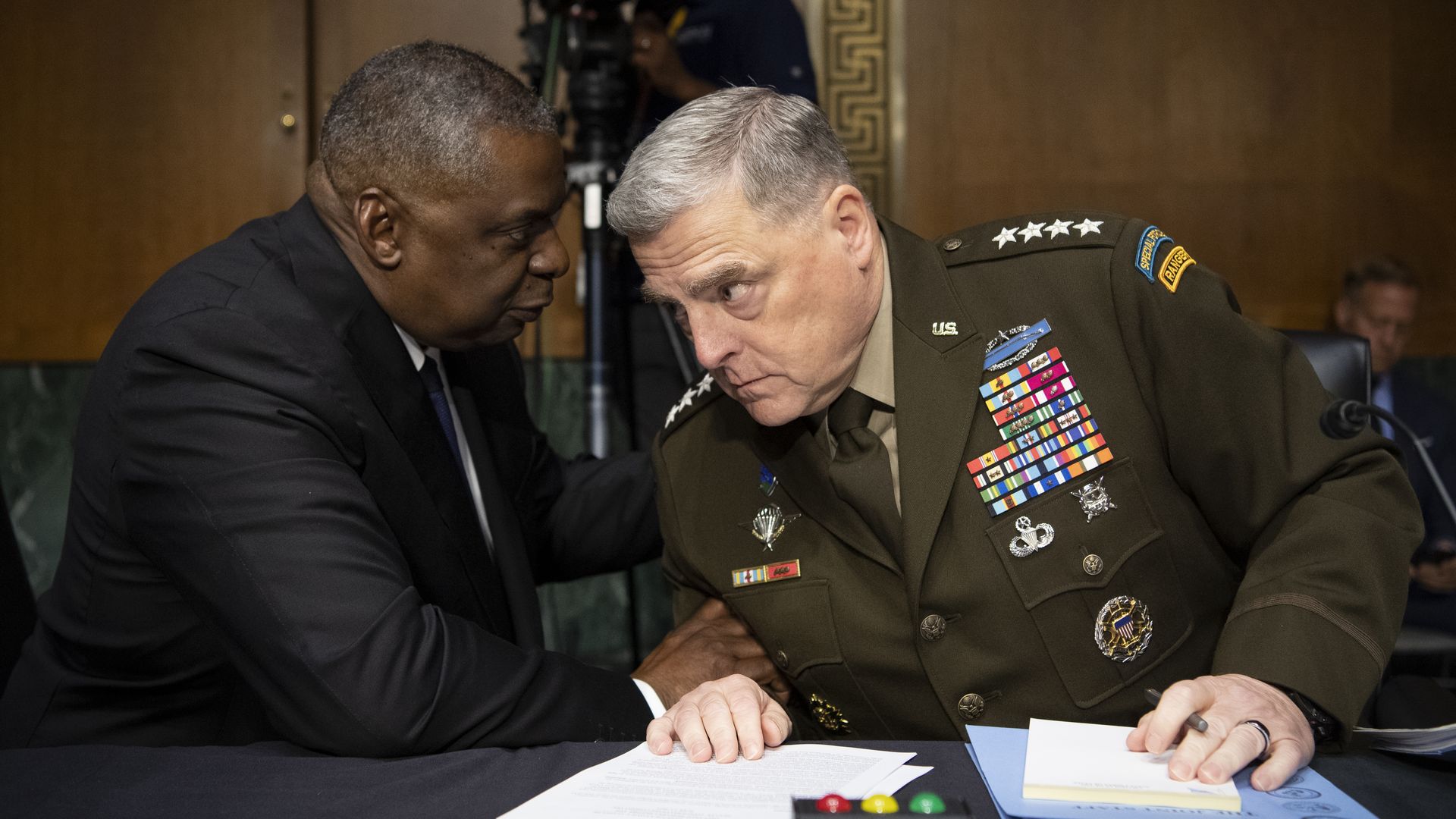 The Government Accountability Office said in a new report this month that the Department of Defense should disclose to Congress how much it expects future "forever chemicals" cleanup efforts near military installations will cost because the price "will likely increase significantly."
Why it matters: Though the Pentagon has estimated that cleaning up the durable and toxic chemicals will require around $2.1 billion, it has never included the cost information in its annual environmental reports to Congress, the GAO said.
How it works: DoD has used firefighting foams containing per- and polyfluoroalkyl substances (PFAS) since the 1970s to quickly extinguish fuel fires on ships and airplanes.
The department's use of the foams has contaminated hundreds of public and private drinking water systems near military installations with PFAS, which resist degradation by repelling oil and water and withstanding high temperatures.
PFAS bioaccumulate in living organisms and have been linked to adverse health effects, including an increased risk of developing cancer, according to the Centers for Disease Control and Prevention and Environmental Protection Agency.
What they're saying: "DOD has not reported future PFAS cost estimates, or the scope and limitations of those estimates, in its annual environmental reports to Congress," the GAO said in the report.
"By reporting this information to Congress, DOD would ensure that Congress has increased visibility into the significant costs and efforts associated with PFAS investigation and cleanup at or near military installations."
By the numbers: DoD is currently conducting cleanup efforts at or near 687 installations, but the number of sites are likely to increase since the department is still in the early phases of its PFAS investigation, according to the GAO.
"DOD expects its PFAS cost estimates, and thus its environmental liability, to increase significantly as the department makes progress in the investigation and cleanup of PFAS — a process that could take decades to fully complete," the GAO said.
The big picture: DoD is required by the National Defense Authorization Act for fiscal year 2020 to find and use a PFAS-free firefighting foam in most emergencies by no later than October 2023.
It has yet to identify an alternative that meets its safety standards, and it is unclear if a PFAS-free foam will ever fully meet the requirements.
DoD has already devoted about $16 million to researching an alternative and is expected to spend around another $34 million through fiscal year 2025, according to GAO.
Go deeper: The Pentagon's multibillion-dollar "forever chemicals" problem
Go deeper