CDC: "Likely association" between rare heart inflammation and COVID-19 vaccines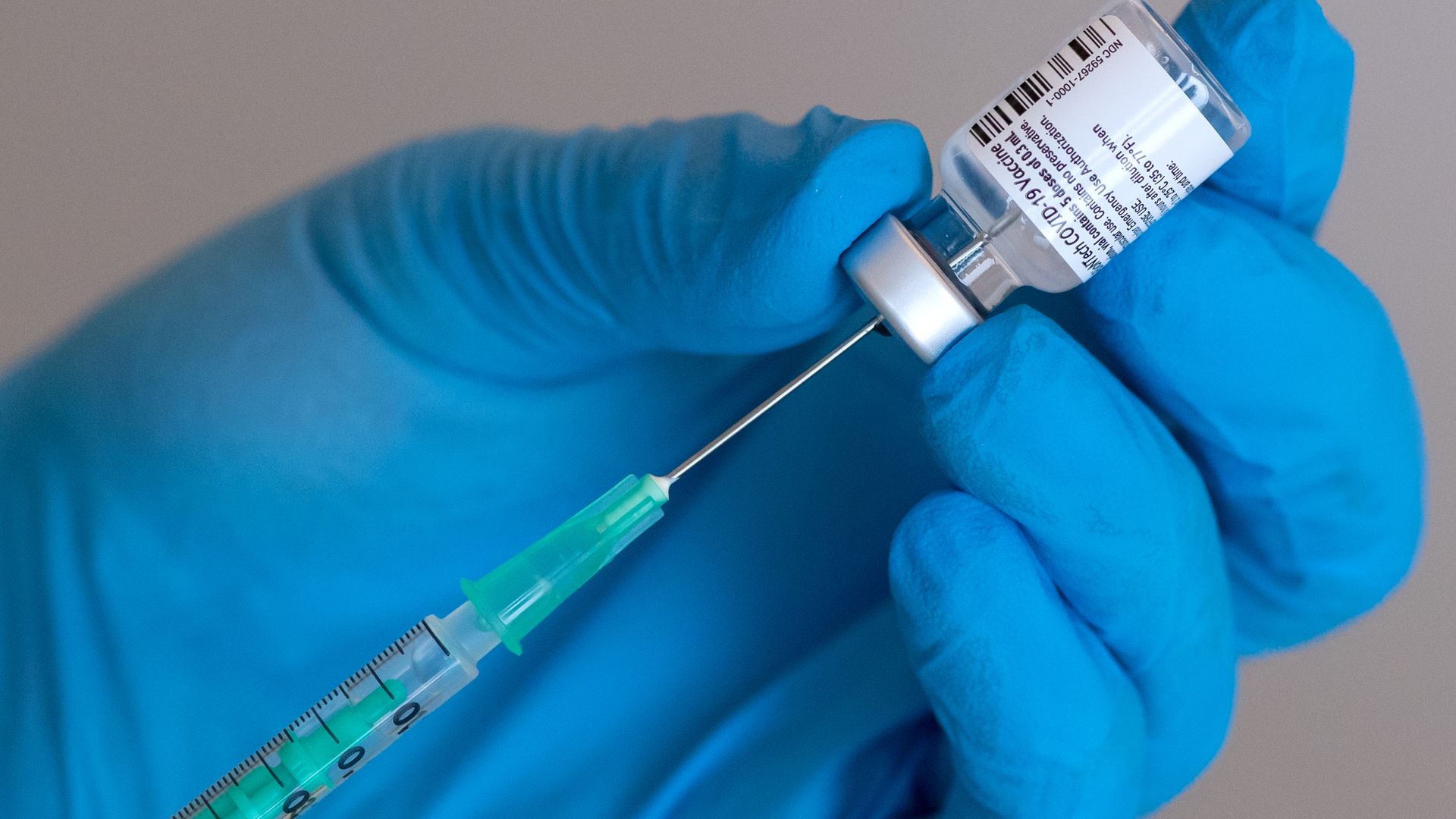 The CDC concluded Wednesday there is a "likely association" between heart inflammation and COVID-19 mRNA vaccines, especially in adolescents and young adults, but still see a clear benefit for the group to get the shot.
The big picture: The findings presented by the agency's Advisory Committee on Immunization Practices coincide with similar data — that men under 30 make up a larger proportion of cases especially after the second shot, and the condition is rare and treatable.
What's happening: As a result, the agency will continue to track results long-term and officials agreed to add a warning about the risk to information sheets for the Pfizer and Moderna vaccines.
If myocarditis occurs after a first dose, the agency recommends the second should be deferred until more information is known. If the person has recovered, they can proceed to the second dose.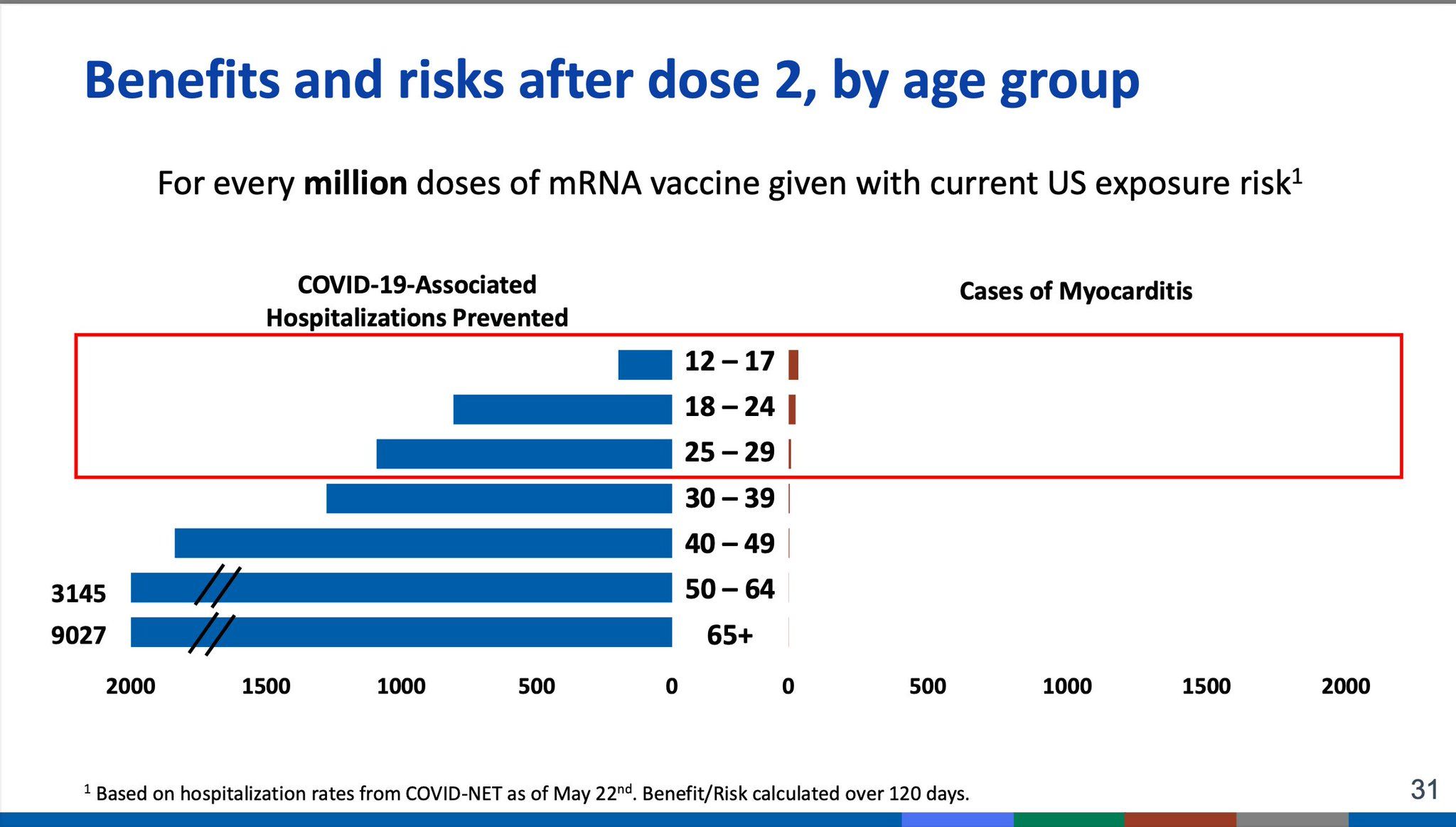 By the numbers: The CDC identified 12.6 cases per million second doses of any mRNA vaccine in the 21 days following vaccination.
309 out of 323 were hospitalized; 295 out of those were discharged and nine remain in the hospital with two in ICU; five are without outcome data, as of June 11.
Roughly 300 million of the shots had been administered as of June 11, the agency said.
Be smart: The risk of severe illness due to COVID-19 even in young people is still greater, the agency says.
This type of myocarditis or pericarditis that has been linked to the mRNA vaccines appear to be more mild compared to the traditional condition.
Go deeper