Biden administration to launch drive tackling gun violence spike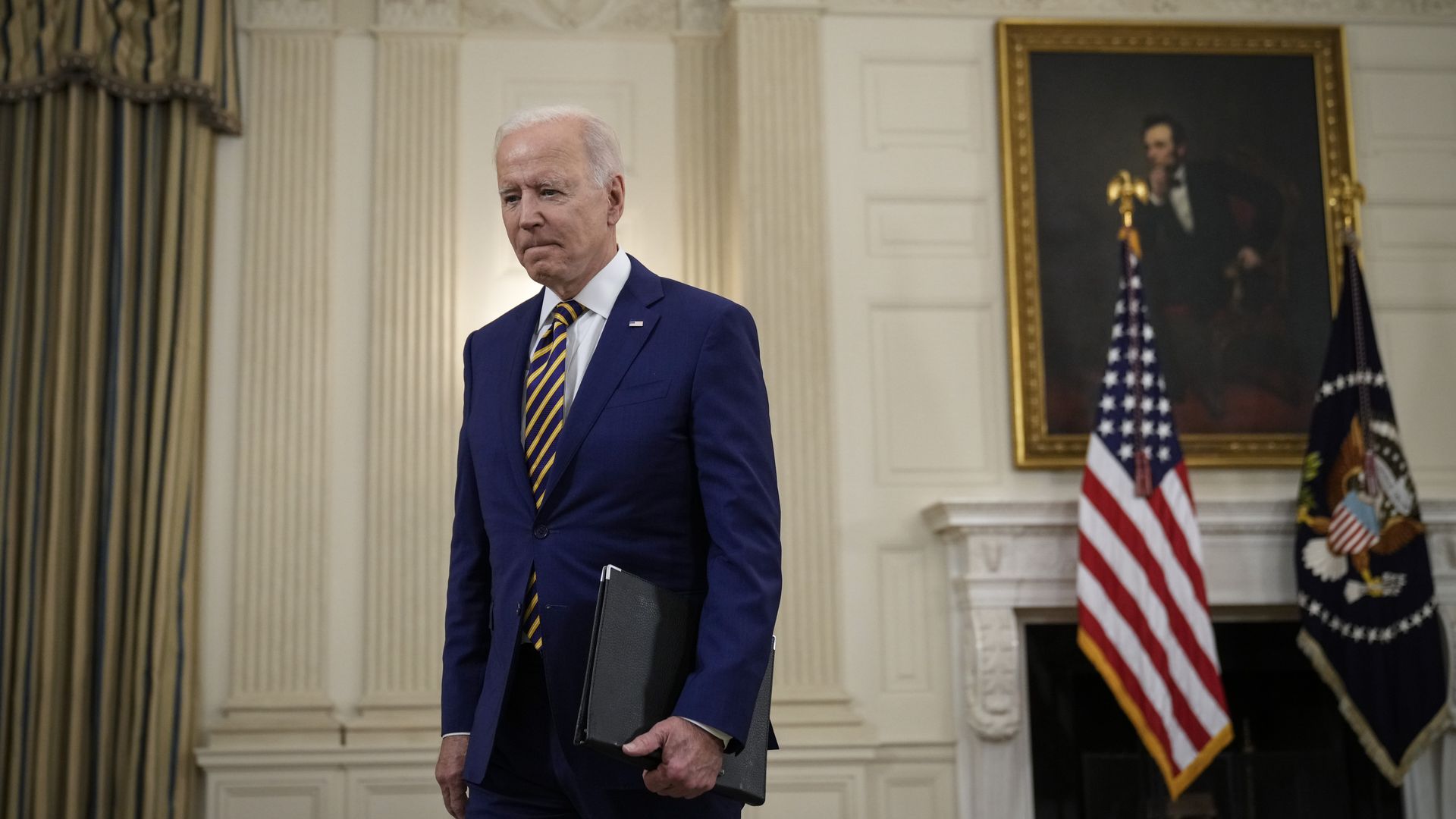 President Biden on Wednesday will announce new strategies to prevent and respond to gun violence, according to senior administration officials.
Why it matters: Officials say the pandemic has seen a surge in gun violence, with the U.S. witnessing mass shootings on a weekly basis this year, per the nonprofit Gun Violence Archive. Homicides jumped 30% in large cities in 2020, officials said.
What's happening: The administration will implement a new policy to revoke licenses from dealers the first time they violate federal law, barring extraordinary circumstances. It will also:
Set aside $350 billion from the American Rescue Plan in state and local funding to advance community policing strategies, such as investing in new technologies and bolstering prosecutions of gun traffickers.
Launch a collaborative comprised of 15 different jurisdictions that will invest their federal funds into community violence intervention programs.
Expand resources for the Bureau of Alcohol, Tobacco, Firearms and Explosives resources designate a point of contact in every field division so mayors, police or other local leaders can report concerns about specific dealers' compliance with the law.
Launch five multi-jurisdictional firearms trafficking strike forces to stem the flow of guns between cities and states.
Expand summer programs, employment opportunities and other services for young people so they are "productively engaged" and less likely to commit crime.
Help formerly incarcerated people successfully reenter their communities and transition to employment, which will include housing assistance and the appointment of a formerly incarcerated person to a DOJ role focused on reentry issues.
Between the lines: Officials emphasized that "no one size fits all" and said states and cities should invest in the tools that make sense for their communities.
Be smart: The package for policing strategies could put Biden at odds with Black Lives Matter activists who have called for defunding police.
The big picture: The new set of initiatives follow Biden's initial executive actions, which were announced in April after weeks of high-profile mass shootings.
Go deeper