Vatican protests proposed Italian law criminalizing LGBT hate speech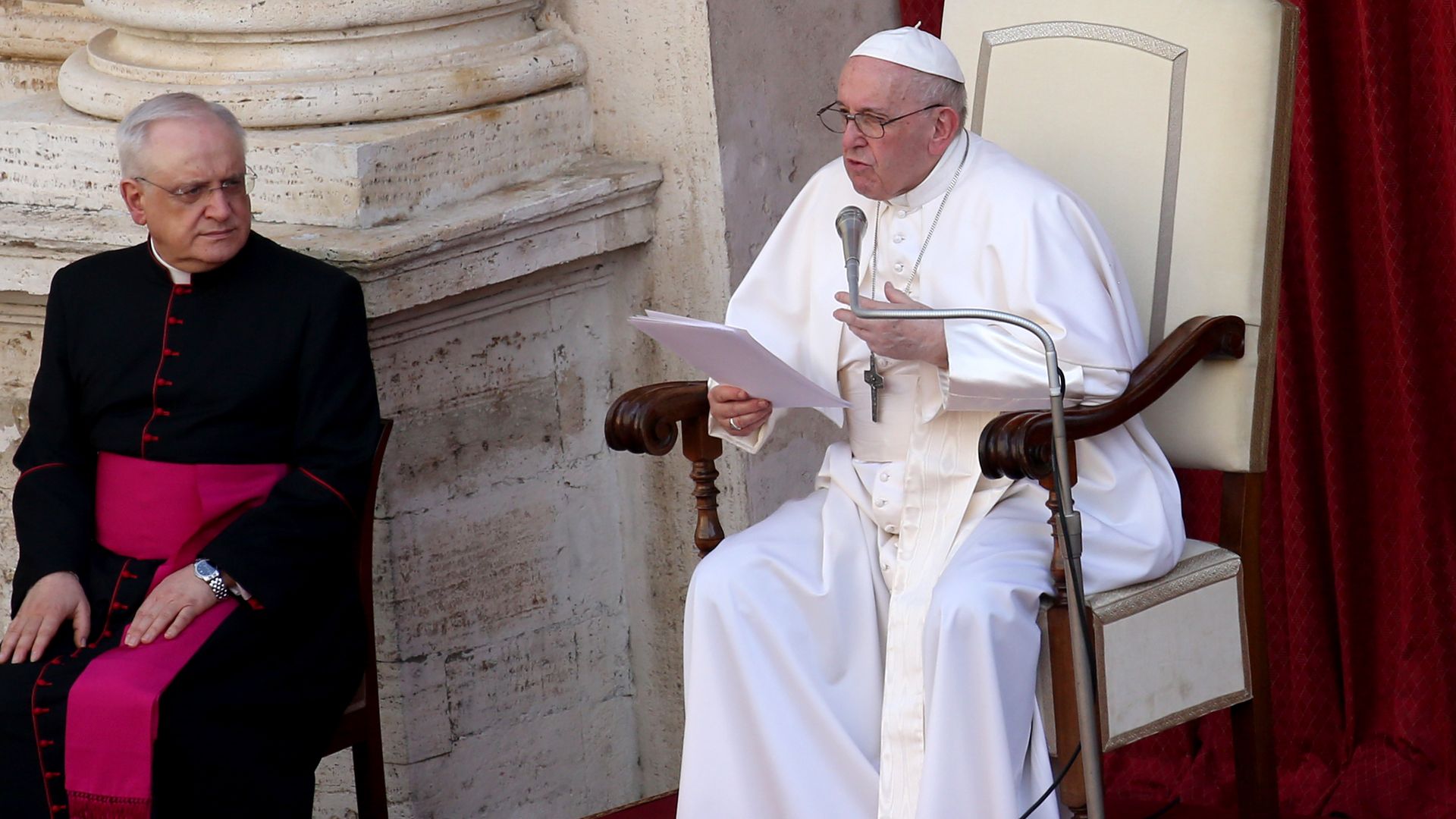 The Vatican has formally voiced its opposition to a drafted Italian law that would expand protections for LGBT people as well as women and people with disabilities, Reuters reported Tuesday.
Why it matters: The Vatican's diplomatic note to the Italian ambassador to the Holy See marks an effort to influence policymaking and could test "how forcefully the church can exercise its clout on culture war issues — not just as a religion but as a state," the Washington Post writes.
An Italian Foreign Ministry undersecretary called the missive "heavy interference," per the Post.
Details: Known as the "Zan Law," the bill aims to add crimes motivated by "sex, gender, sexual orientation, gender identity or disability" to the definition of hate crimes acts, the Catholic Register reports.
The measure would also increase penalties for such actions, the Post notes.
The state of play: The bill was approved by the lower house of parliament last year and is currently being debated in the Senate, Reuters writes.
The Vatican claims the measure violates the 1929 Lateran Pacts, which defined Vatican City as a sovereign state.
"The Vatican fears that the law as written could lead to criminalisation of the Church in Italy for refusing to conduct gay marriages, for opposing adoption by homosexual couples through Catholic institutions, or for refusing to teach gender theory in Catholic schools, according to a Vatican source," Reuters writes.
Of note: Italy has some of Europe's weakest protections for LGBTI people, according to the association Rainbow Europe, which ranked the country 35th out of 49 European and Central Asian countries in 2021 for its legal and policy practices.
Go deeper