White House acknowledges U.S. will miss July 4 vaccination goal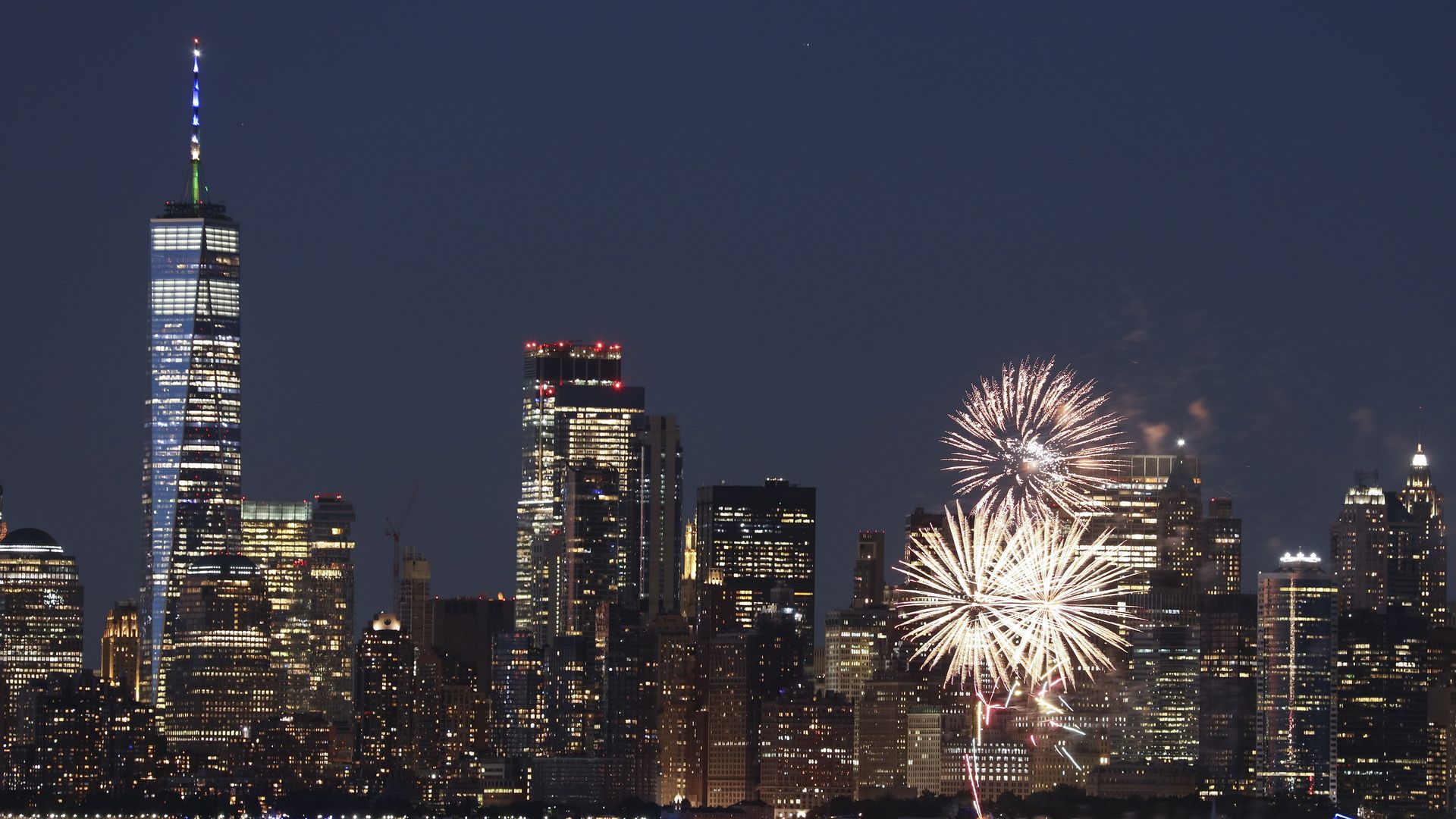 The Biden administration acknowledged on Tuesday that it will likely miss its goal of vaccinating 70% of U.S. adults with at least one dose by July 4.
Why it matters: Despite falling short of the goal, the White House still believes most Americans will be safe to fully celebrate Independence Day, as COVID-19 cases and deaths remain at low levels throughout much of the country.
It's a vastly different message than this time last year, when public health officials and some governors were limiting large gatherings and pleading with the public to only host small, outdoor events for the holiday.
The Biden administration will be celebrating July 4 with over 1,000 members of the armed forces and front-line workers on the White House lawn.
Driving the news: During the White House COVID-19 task force meeting on Tuesday, officials stressed their estimates showing the U.S. is on track to hit the 70% target for those ages 27 and up, once the data for the July 4 holiday weekend is in.
Currently, 70% of Americans 30 and above have received at least one shot.
But daily vaccination rates have been slowing down since April, with key pockets in the South and unvaccinated young people causing projections to be off target by a few weeks.
16 states, plus Washington, D.C., have vaccinated more than 70% of their adult population, President Biden's chief medical adviser Anthony Fauci said Tuesday. Four states have vaccinated less than 50% of their population.
What they're saying: "The reality is, many younger Americans have felt like COVID-19 is not something that impacts them and have been less eager to get the shot," Jeff Zients, the head of the White House COVID-19 response team, said at a press briefing Tuesday.
Go deeper