U.S. gives asylum-seekers subject to "Remain in Mexico" policy another chance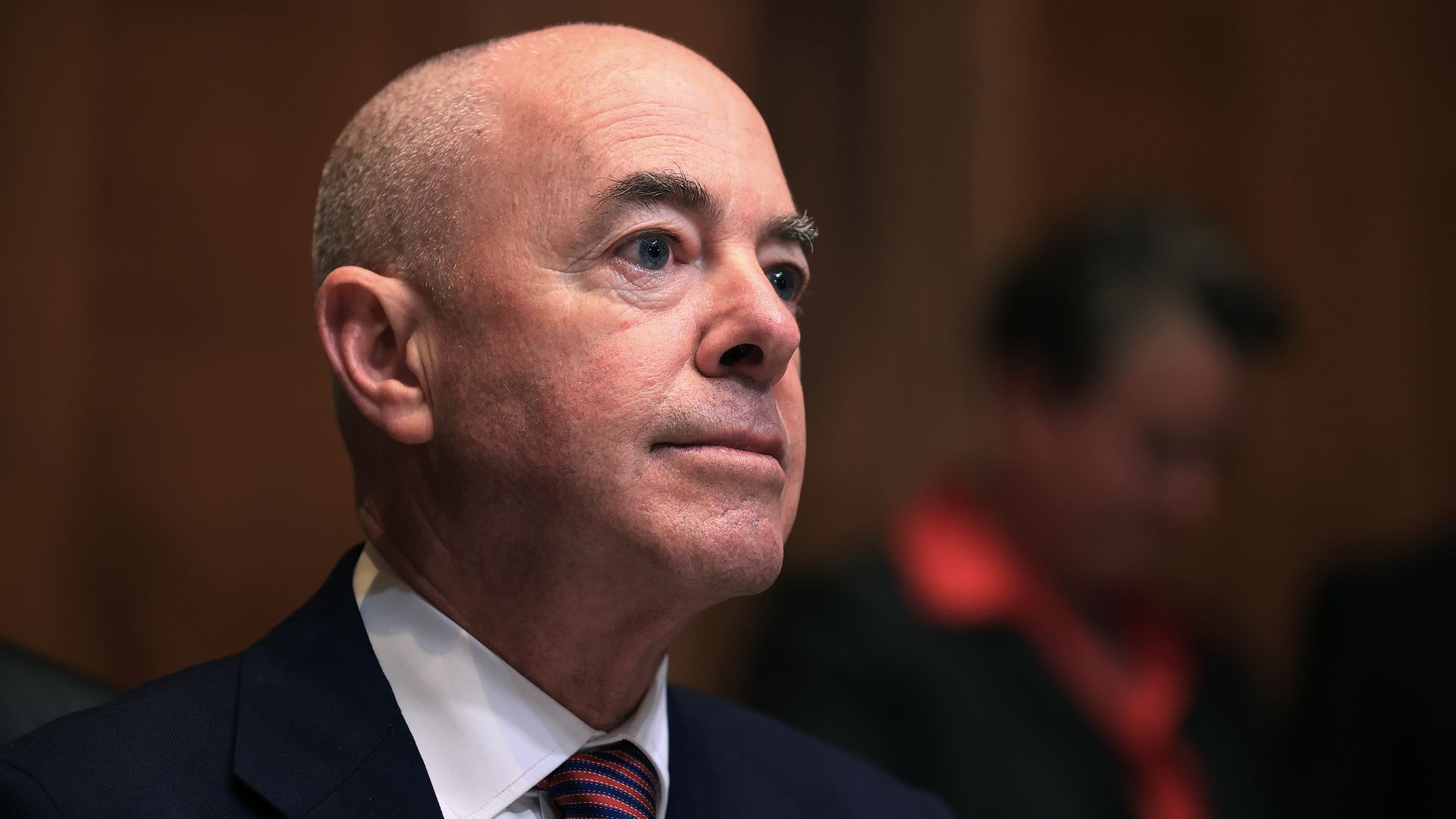 Thousands of asylum-seekers previously forced to wait in Mexico for their court hearings due to a Trump administration policy will be able to return to the United States for another chance at asylum, the Department of Homeland Security said Tuesday, per an AP report.
Why it matters: The policy change is the latest effort by the Biden administration to remedy Trump-era actions deems "cruel and inhumane" that tried to discourage asylum-seekers, per AP.
The state of play: The Trump administration's "Remain in Mexico" policy forced asylum-seekers to wait until their claims were heard, causing many to miss their court dates and see their cases dismissed or denied.
"In all, about 70,000 asylum-seekers were returned to Mexico under the policy introduced in San Diego in January 2019 and expanded across the border after then-President Donald Trump threatened Mexico with higher tariffs if it didn't do more to reverse a major spike in border crossings," AP writes.
President Biden halted that policy on his first day in office.

In doing so, an estimated 26,000 asylum-seekers with active cases were able to return to the U.S., per AP.
The big picture: The exact number of asylum-seekers who will return to the U.S. under the policy change is unknown, but Michele Klein Solomon of the International Organization for Migration estimates the number will be around 10,000, per AP.
Many of these asylum-seekers left the border region after their cases were dismissed, "raising the possibility that they will make the dangerous trek to return," according to AP.
What's next: Registration for those who were subject to the policy is expected to open Wednesday, AP reports.
Go deeper