UEFA rejects request to light Munich stadium in rainbow colors for Hungary game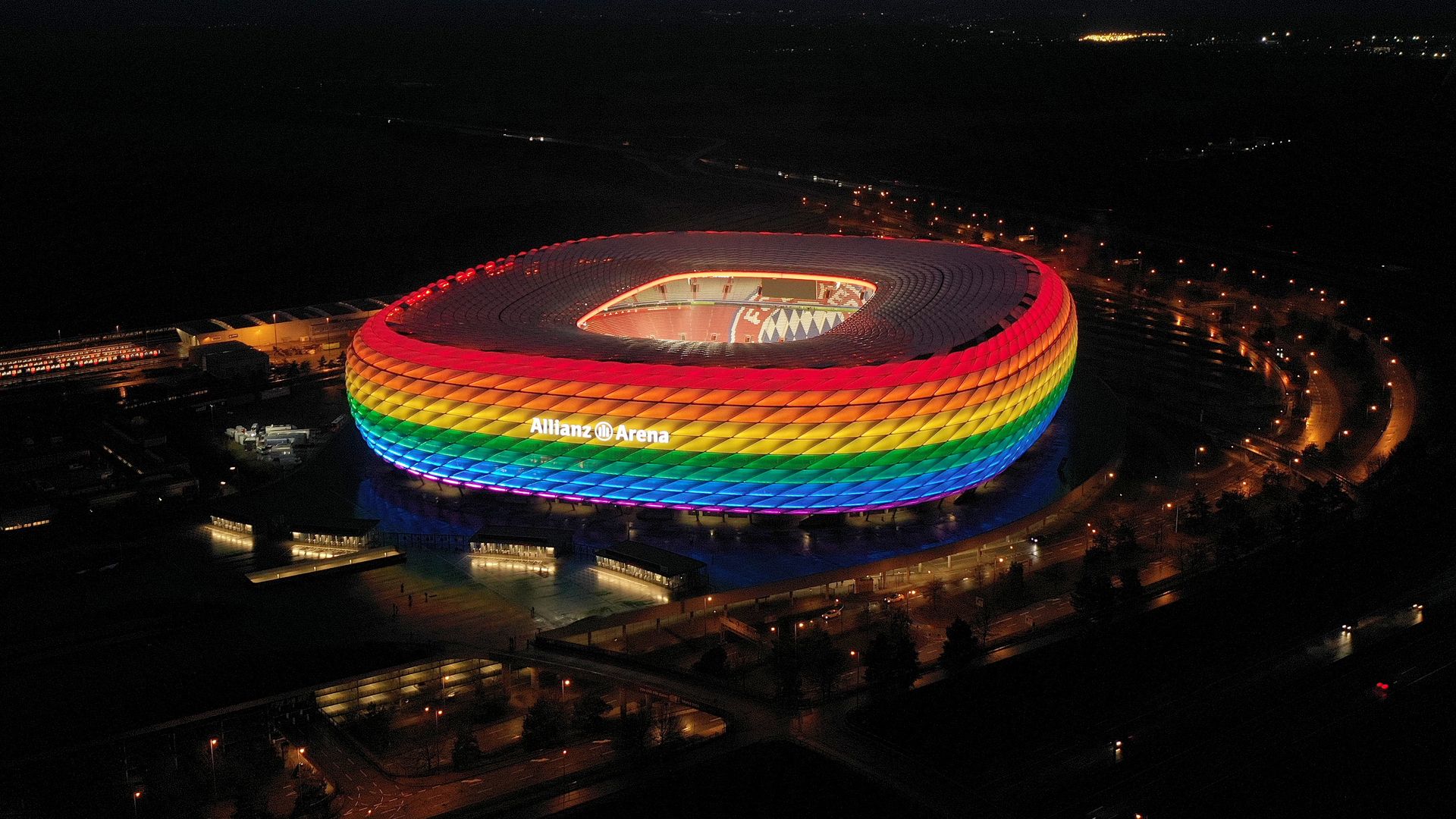 European soccer's governing body has rejected Munich's application to light the city's stadium in rainbow colors on Wednesday when it hosts Germany's European Championship game against Hungary, whose parliament just passed an anti-LGBTQ law.
Why it matters: UEFA said in a statement that it understands the intent of the lighting, but stressed that the body is "politically and religiously neutral" and called the action a "message aiming at a decision taken by the Hungarian national parliament."
The Munich city council had made clear in its request it wished to send "a visible message of solidarity to the LGBT community in Hungary which is suffering under recent legislation passed by the Hungarian government."
Hungary's right-wing prime minister Viktor Orbán has been outspoken against immigration and LGBTQ rights, and is seeking to shore up conservative support ahead of elections next year.
The backdrop: The new Hungarian law bans sharing content with minors that features gay characters or any sort of support for the LGBTQ community. It has been widely condemned by human rights groups.
"Racism, homophobia, sexism, and all forms of discrimination are a stain on our societies – and represent one of the biggest problems faced by the game today. Discriminatory behaviour has marred both matches themselves and, outside the stadiums, the online discourse around the sport we love."
However UEFA, through its statutes, is a politically and religiously neutral organisation. Given the political context of this specific request – a message aiming at a decision taken by the Hungarian national parliament – UEFA must decline this request."
— UEFA statement
UEFA proposed instead lighting the stadium on Christopher Street Liberation Day on June 28 — which commemorates the 1969 Stonewall riots — or between July 3 and July 9, which is Christopher Street Day week in Munich.
Go deeper