Time-saving tech is coming to two new U.S. border crossings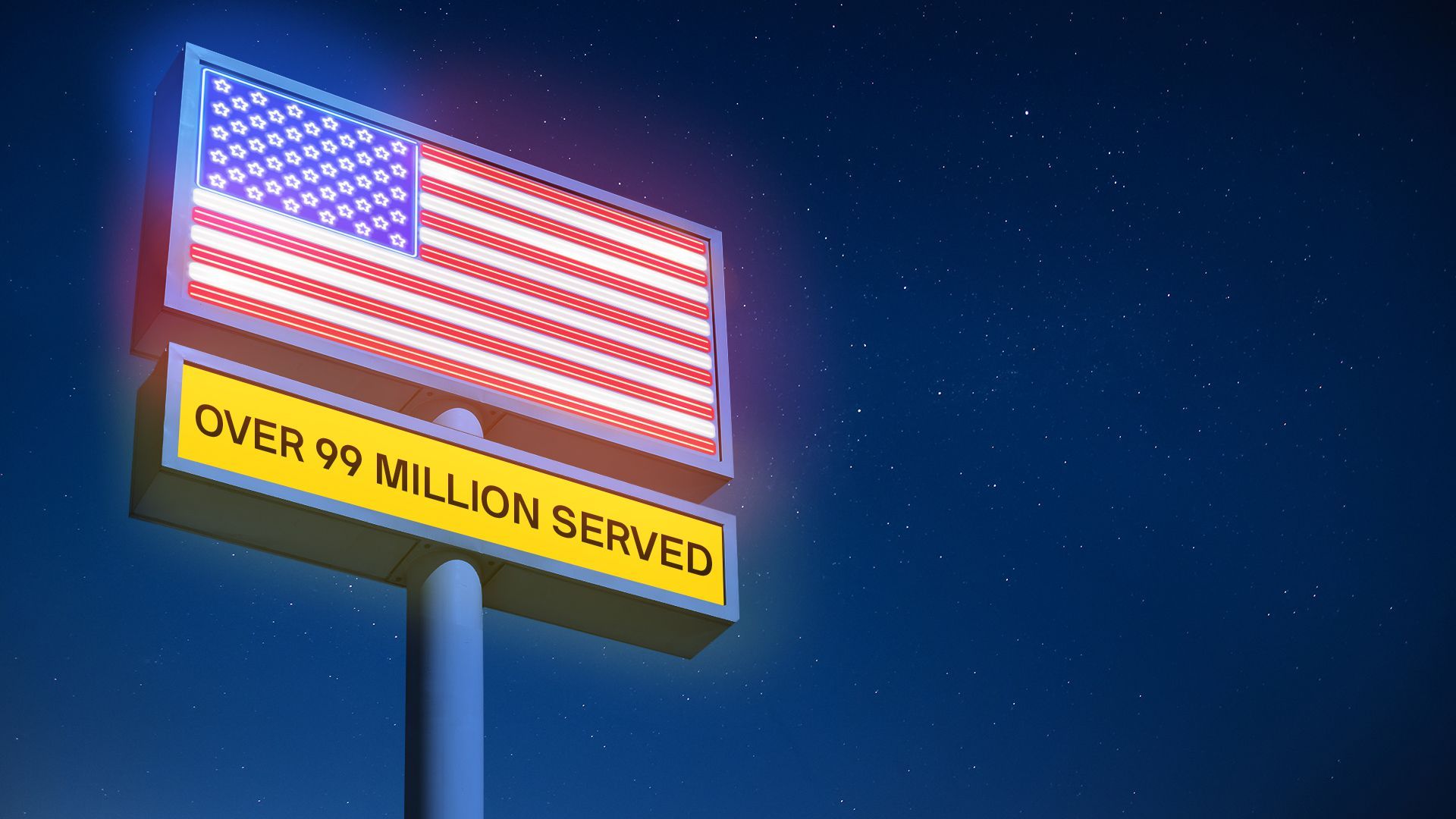 Two giant infrastructure projects under construction in San Diego and Detroit aim to expedite the flow of people and goods throughout North America by using connected-vehicle technology.
Why it matters: The new international border crossings, both funded by public-private partnerships, are designed to bolster trade with Mexico and Canada while reducing wait times and improving local air quality.
They also offer a glimmer of hope to border communities ravaged by the lack of tourism after more than a year of pandemic-related travel restrictions.
On the northern border, towers are rising for the Gordie Howe International Bridge spanning the Detroit River between Michigan and Ontario.
Once complete in 2024, the 1.5-mile span of six vehicle lanes, plus a dedicated bike and pedestrian path, will be one of the largest ports of entry in North America and a critical umbilical cord connecting the U.S. and Canadian auto industries.
The $5.7 billion (CAD) project will be funded by Canada but Michigan will pay back its portion from tolls over 30 years.
On the southern border, crews are building roads for a new $1 billion Otay Mesa East port of entry project connecting San Diego and Tijuana.
Also set to open in 2024, its flexible lanes and variable pricing scheme are designed to provide a data-driven release valve for backups elsewhere along the California-Mexico border that can last up to five or six hours.
It's being funded by a combination of local, state and federal money, as well as private bonds.
What's new: Both projects will integrate intelligent transportation systems to collect and share data about conditions at the border in real time.
Cars and trucks equipped with transponders will know how traffic is moving miles ahead so drivers can plan the fastest route across the border.
One approach would enable commercial vehicle operators to use an app to set up an appointment time for inspection at the border, rather than waiting in line.
Details: Otay Mesa East will be especially flexible, manipulating electronic toll rates as a way to manage traffic.
During heavy backups, tolls would rise, encouraging trucks and travelers to choose another, less congested port of entry.
"If the wait time is more than 20 minutes, the price is going up," explained Mario Orso, project corridor director at the California Department of Transportation. "We can give you a 15-minute projection of what the toll will be."
Depending on demand, tolls could range from $2 to $12 for passenger vehicles, and from $12 to $25 for cargo trucks. Subscriptions guaranteeing a fixed rate are also a possibility.
The goal, Orso said, is to keep wait times to an average of 20 minutes at Otay Mesa East, while reducing wait times at other crossings by half.
"We're not looking at the model from the 20th century. We're shifting to a new world of appointments and exchanging data."
— Mario Orso, project corridor director at Caltrans
The bottom line: The system will help speed the cross-border movement of everything from TVs and electronics to auto parts, farm products and tourists.
Go deeper