Senate Republicans block Democrats' sweeping voting rights bill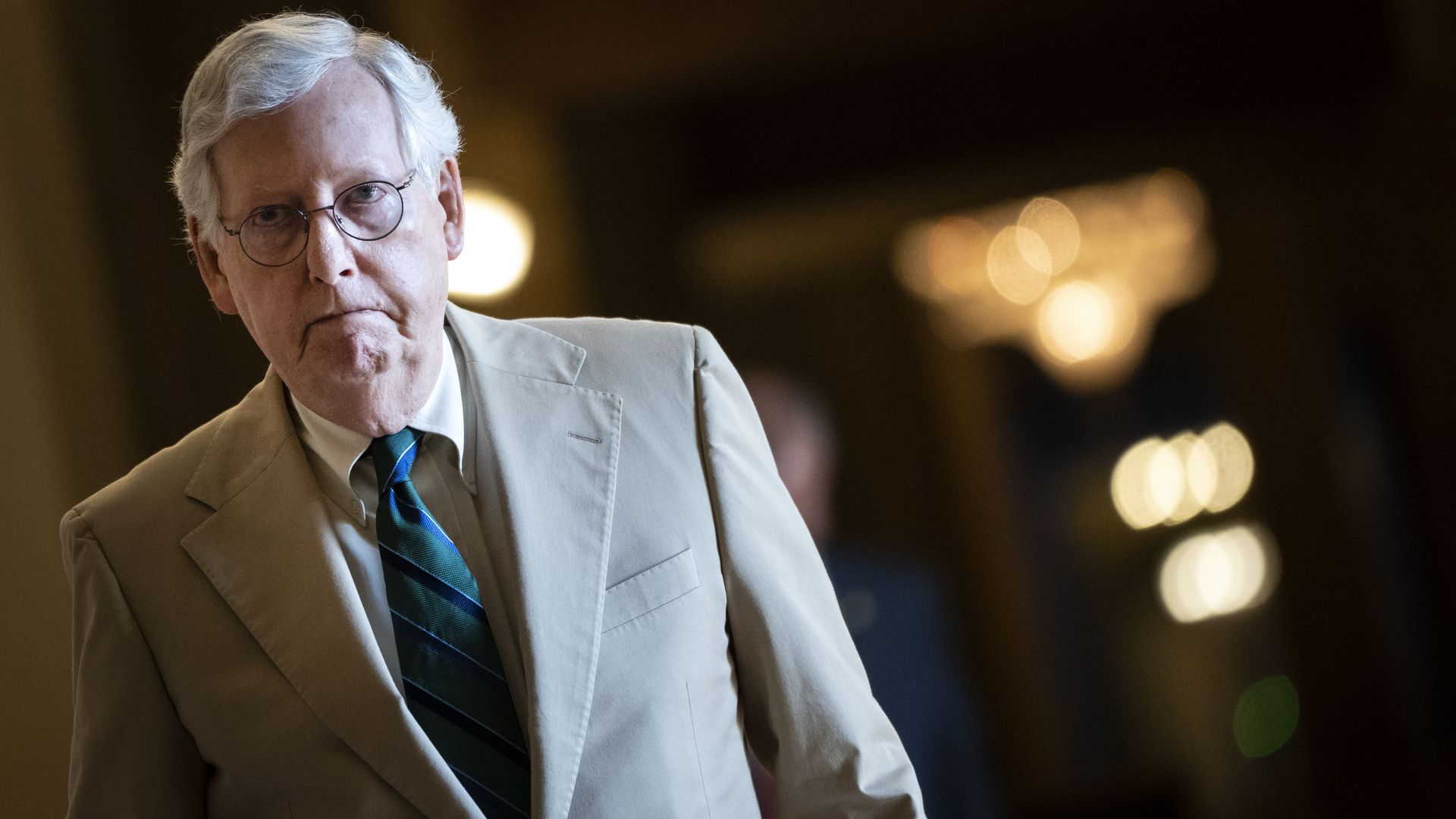 Senate Republicans filibustered Democrats' signature voting rights bill on Tuesday, denying it the 60 votes needed to advance the bill and start debate.
Why it matters: It's an expected-but-significant blow to Democrats' hopes of passing a sweeping federal elections overhaul to combat a wave of new voting restrictions in Republican-led states.
The far-reaching bill was co-sponsored by every Democratic senator except for Sen. Joe Manchin (D-W.Va.), who called it too partisan and introduced his own compromise bill — which was promptly rejected by Republicans.
Manchin ultimately voted "yes" to move forward and allow debate on the bill, even though he opposes the original legislation. He said in a statement he wanted the Senate to debate his "updated voting legislation as a substitute amendment to ensure every eligible voter is able to cast their ballot and participate in our great democracy."
Vice President Kamala Harris presided over the vote. The final vote was 50-50.
Driving the news: The "For the People Act," which the House passed in March, would create national standards for early voting and voter registration, end partisan gerrymandering, overhaul campaign finance and ethics laws, restore voting rights to felons who have completed their sentences and more.
The big picture: Republicans' refusal to allow the Senate to even debate the bill is likely to ramp up pressure on moderate Democrats to support eliminating the 60-vote filibuster, a move that Manchin and Sen. Kyrsten Sinema (D-Ariz.) staunchly oppose.
President Biden and Democrats have cast the need to pass federal election reform as a generational civil rights issue, while Republicans have condemned the Democratic efforts as an unconstitutional "power grab."
Both the filibuster and voting rights are sure to be flashpoints in the midterm elections.
What they're saying: "There's a rot, a rot a the center of the modern Republican Party," Senate Majority Leader Chuck Schumer (D-N.Y.) said on the Senate floor ahead of the vote Tuesday. "Should the United States Senate even debate how to protect the voting rights of our citizens? There's only one correct answer. We'll see if our Republican colleagues chose it this afternoon."
The other side: "The Senate is no obstacle to voting laws done the right way," Minority Leader Mitch McConnell (R-Ky.) countered. "I've helped write legislation regarding our democracy that has soared through this chamber on huge bipartisan margins. The Senate is only an obstacle when the policy is flawed and the process is rotten. And that's exactly why this body exists."
Go deeper: What's next for the voting rights fight
Go deeper