Trouble with the Hubble Space Telescope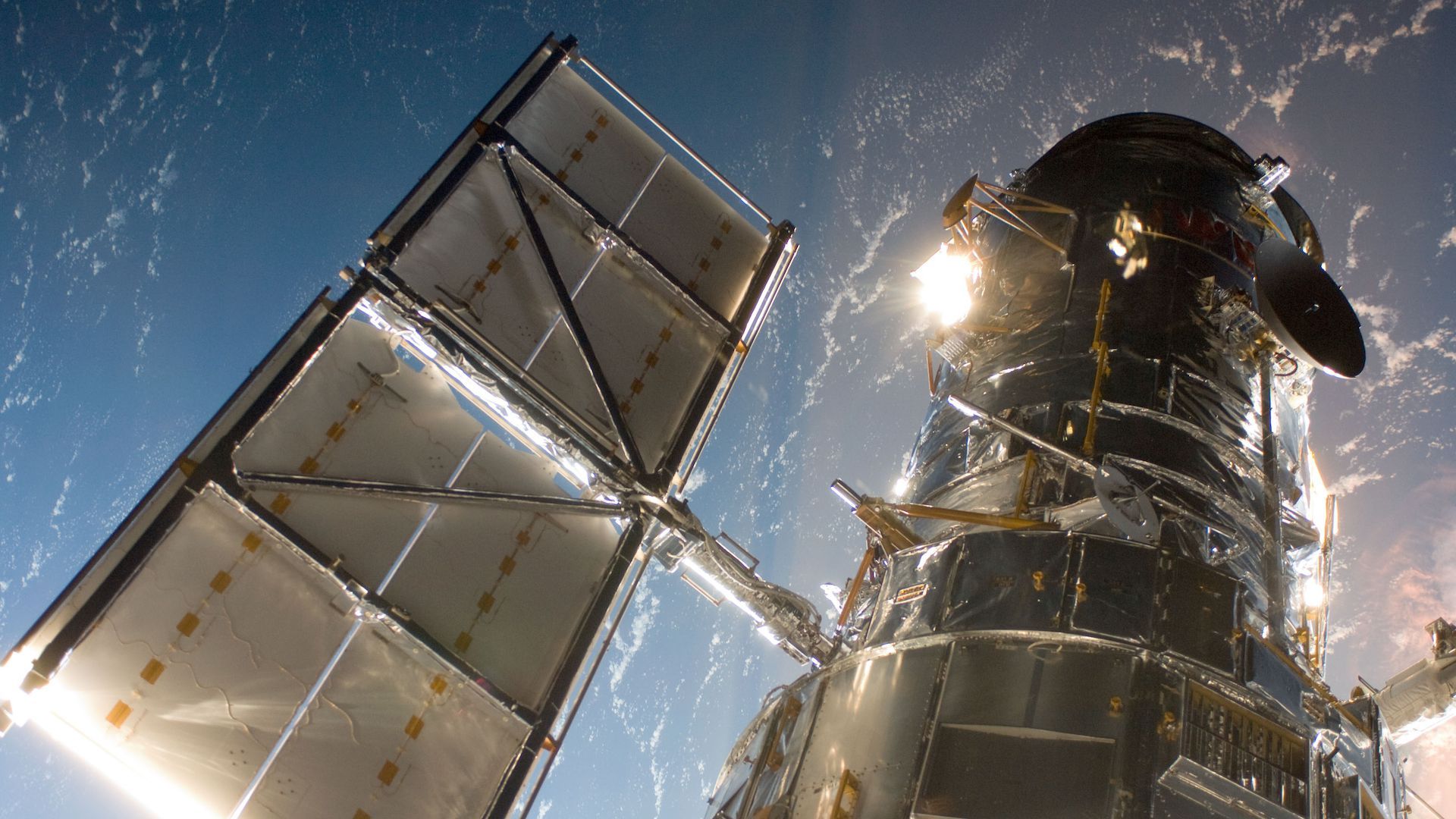 NASA still hasn't managed to bring the Hubble Space Telescope back online after a computer glitch sidelined the spacecraft on June 13.
Why it matters: The Hubble has transformed our understanding of the universe over the course of its more than 30-year life in orbit.
What's happening: A payload computer stopped working on June 13 and failed to restart the next day, causing mission managers to attempt to switch to a backup module that also didn't work.
NASA then worked to restart both modules but that again didn't work.
What's next: "The operations team will be running tests and collecting more information on the system to further isolate the problem," NASA said in a statement.
"The science instruments will remain in a safe mode state until the issue is resolved. The telescope itself and science instruments remain in good health."
The big picture: The Hubble Space Telescope has far outlived its expected lifetime in orbit, but scientists hope it will still be functioning by the time its successor, the James Webb Space Telescope, launches later this year or early 2022.
By having some overlap, scientists hope to use both powerful telescopes to collaborate on various observations.
Go deeper