Top FDA officials thought scant evidence was enough to approve Alzheimer's drug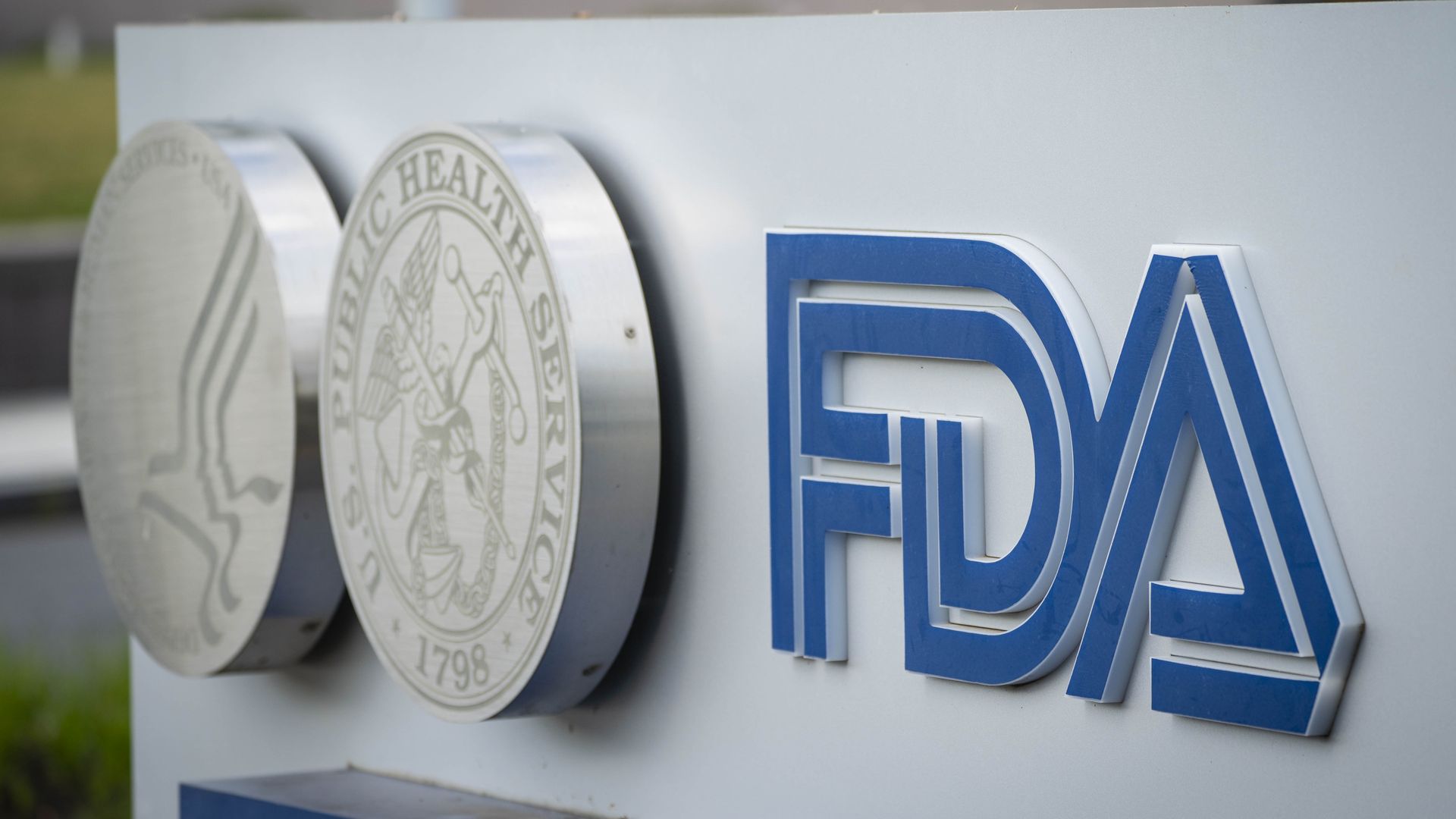 FDA statisticians did not believe experimental Alzheimer's treatment Aduhelm proved that it could slow down the cognitive disease, but the top brass at the agency thought there was enough evidence to approve the drug anyway, according to internal documents released by the FDA today.
Why it matters: Outside experts almost unanimously voted down the drug, and the scientific community has blasted the FDA's approval of Aduhelm. But FDA leaders repeatedly cited "the urgent and unmet medical need" for Alzheimer's treatments.
The big picture: The conditional approval of Aduhelm is based on the theory "brain amyloid plaques" are major contributors to Alzheimer's, and therefore reducing those plaques will fight the disease. That theory is controversial and unproven.
Memos from top FDA neurology officials and Peter Stein, director of FDA's Office of New Drugs, highlighted how Aduhelm reduced amyloid plaques in one of the main clinical trials, and that marker "is reasonably likely to predict clinical benefit."
However, as Zach Brennan of Endpoints News pointed out, FDA officials are contradicting their own agency's 2018 guidance on Alzheimer's drug development, which says "there is unfortunately at present no sufficiently reliable evidence that any observed treatment effect on such biomarker measures," like lowering amyloid levels, "would be reasonably likely to predict clinical benefit."
In a meeting this past April, five top FDA officials thought Aduhelm met the criteria for "accelerated approval," an option that FDA leaders told its outside expert panel was not up for consideration.
Sylva Collins, the FDA's director of the Office of Biostatistics, "dissented on the approach, stating her belief that there is insufficient evidence to support accelerated approval or any other type of approval," according to one of the memos.
The bottom line: The FDA's decision to approve a drug that has not proven to work and has side effects like brain bleeds — and on a theory that goes against the agency's own guidance for evaluating Alzheimer's drugs — will have lasting financial and scientific repercussions.
Go deeper