HHS: Death rate for Medicare patients in nursing homes was up 32% in 2020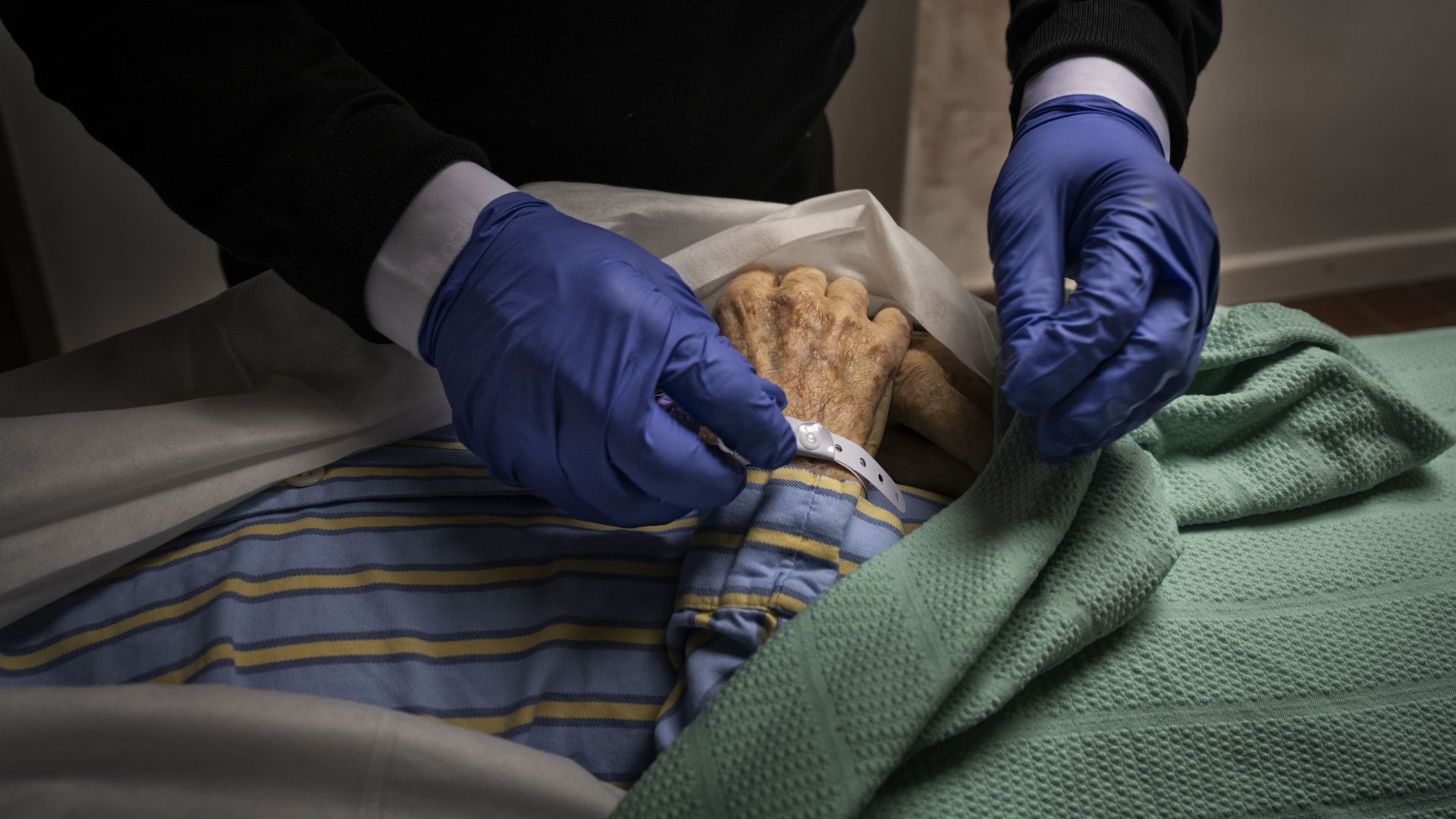 The death rate among Medicare patients in nursing homes surged by 32% last year, a government watchdog report out Tuesday found, per AP.
The big picture: The report from the Department of Health and Human Services Inspector General is the most comprehensive look yet at the impact of the COVID-19 pandemic on one of its most vulnerable populations, AP writes.
By the numbers: Overall deaths jumped by 168,291 from the year before, while 4 in 10 Medicare patients likely had COVID-19 in 2020, according to the report.
Death rates in 2020 were higher every month when compared to 2019. In April of 2020, 81,484 Medicare patients in nursing homes died.
Asian American patients saw the highest increase in death rates, with 27% dying in 2020, compared with a 17% death rate the previous year.
Low-income nursing home patients covered by Medicare were more likely to have gotten COVID-19, with an infection rate that reached 56% and a death rate of 26%.
What they're saying: "We knew this was going to be bad, but I don't think even those of us who work in this area thought it was going to be this bad," David Grabowski, an expert on long-term care, told AP.
"This was not individuals who were going to die anyway," he added. "We are talking about a really big number of excess deaths."
Go deeper