Crowd-sourcing tech eases a trip down the Mississippi River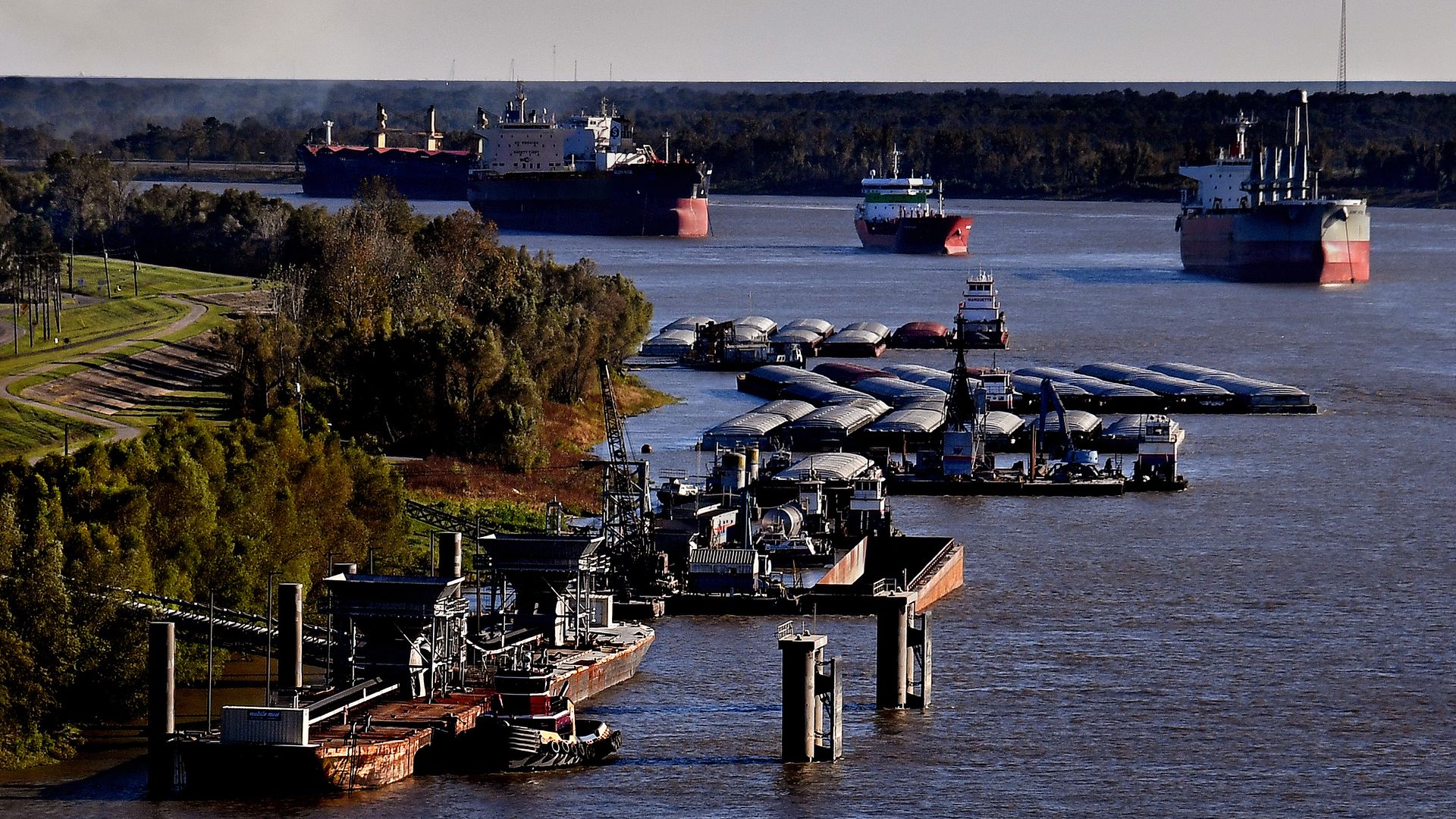 Mississippi River vessels will soon have access to an app similar to Waze but for boat traffic to help them navigate the river's tricky, ever-changing conditions.
Why it matters: The Mississippi River is a critical thoroughfare for American commerce but backups occur if large ships can't pass through shallow areas created by natural sediment or severe storms.
What's new: The country's first "smart port" in Baton Rouge, La. will use crowd-sourced data from tugs, barges and other vessels to help ships transit the river safely and efficiently.
The centerpiece of the digital platform is a "real-time shoaling forecast tool" that will collect depth data from workboats on the river, then use predictive analytics about sedimentation and shoaling to direct other vessels to the safest berths. 
The software will be coupled with a suite of weather, river, and road traffic analytics to improve efficiency and help the region's ports become more resilient, especially in the face of natural disasters.
The $3 million project includes a new Smart Port facility in Baton Rouge, and is funded in part by a $1.6 million grant from the U.S. Department of Commerce's Economic Development Agency.
Go deeper