Mississippi incorrectly paid $117 million in COVID unemployment claims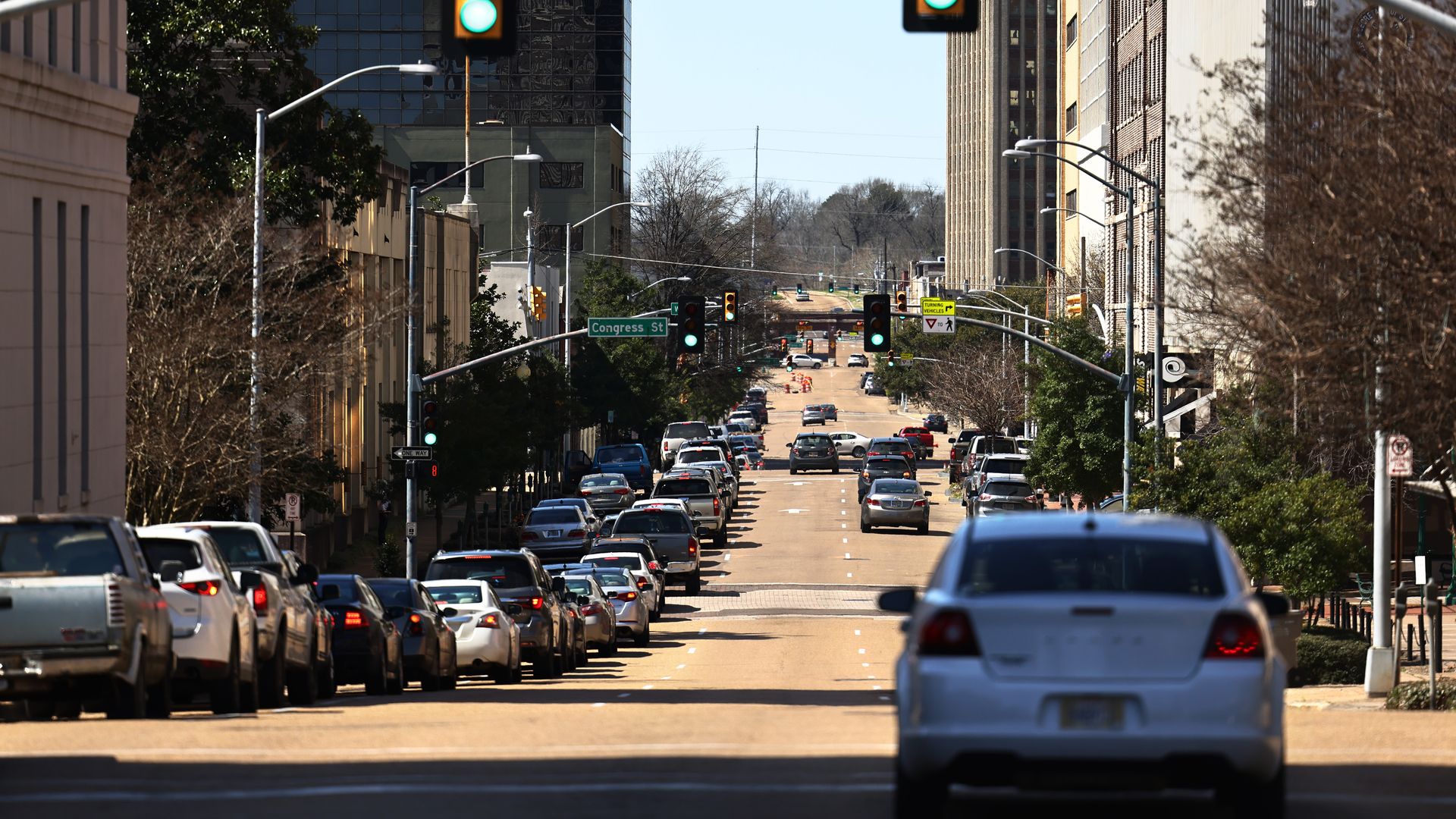 The Mississippi Department of Employment Security incorrectly distributed more than $117 million in unemployment benefits in the early months of the pandemic, the state auditor said in a report released Tuesday.
The big picture: Criminals may have stolen as much as half of the unemployment money the United States has pumped out over the past year, Axios' Felix Salmon reports. Washington, Iowa, California and New York have also lost millions of dollars to fraud schemes.
Details: The incorrect payments comprise roughly 5.5% of the $2.1 billion the Mississippi agency paid out in unemployment benefits in the 2020 fiscal year, the Clarion Ledger reports.
The incorrect payments involved cases of stolen identity, international unemployment fraud schemes and people who hadn't lost their jobs or were in jail.
It's unclear how much of the money came from state or federal assistance.
What they're saying: The state audit suggests that many of the incorrect payments bypassed MDES because staff were overwhelmed by the surge in claims filed at the start of the pandemic.
The agency improperly waived most of its usual requirements to receive unemployment benefits, which made it easier for fraud to take place, per the report. The system used to verify identities through Social Security numbers was also impaired at the outset.
"[I]t's more important than ever to understand the mistakes that were made when money was flowing so freely during COVID," State Auditor Shad White said in a statement.
"Nearly every state I've talked to around the country lost millions of dollars to fraud out of their unemployment funds. Mississippi was no exception," White added. "The federal government and state governments around the country do not need to repeat those mistakes the next time we have a recession."
The other side: MDES Executive Director Jacqueline Turner acknowledged the incorrect payments in a written response, but disagreed with the report's claim that waiving criteria was improper, the Clarion Ledger writes.
"[I]t does not acknowledge or allow for the existence of this pandemic, or the radically new and different federal programs implemented during the disaster," Turner wrote.
Zoom out: The U.S. Department of Labor Office of Inspector General identified more than $5.4 billion in potentially fraudulent unemployment claims in a February memo to the Labor Department.
"Widespread fraud at the state level in pandemic unemployment insurance during the previous Administration is one of the most serious challenges we inherited," White House economist Gene Sperling told Axios' Felix Salmon.
Go deeper: A deep dive into unemployment fraud
Go deeper