Blackstone Group wants to be America's landlord again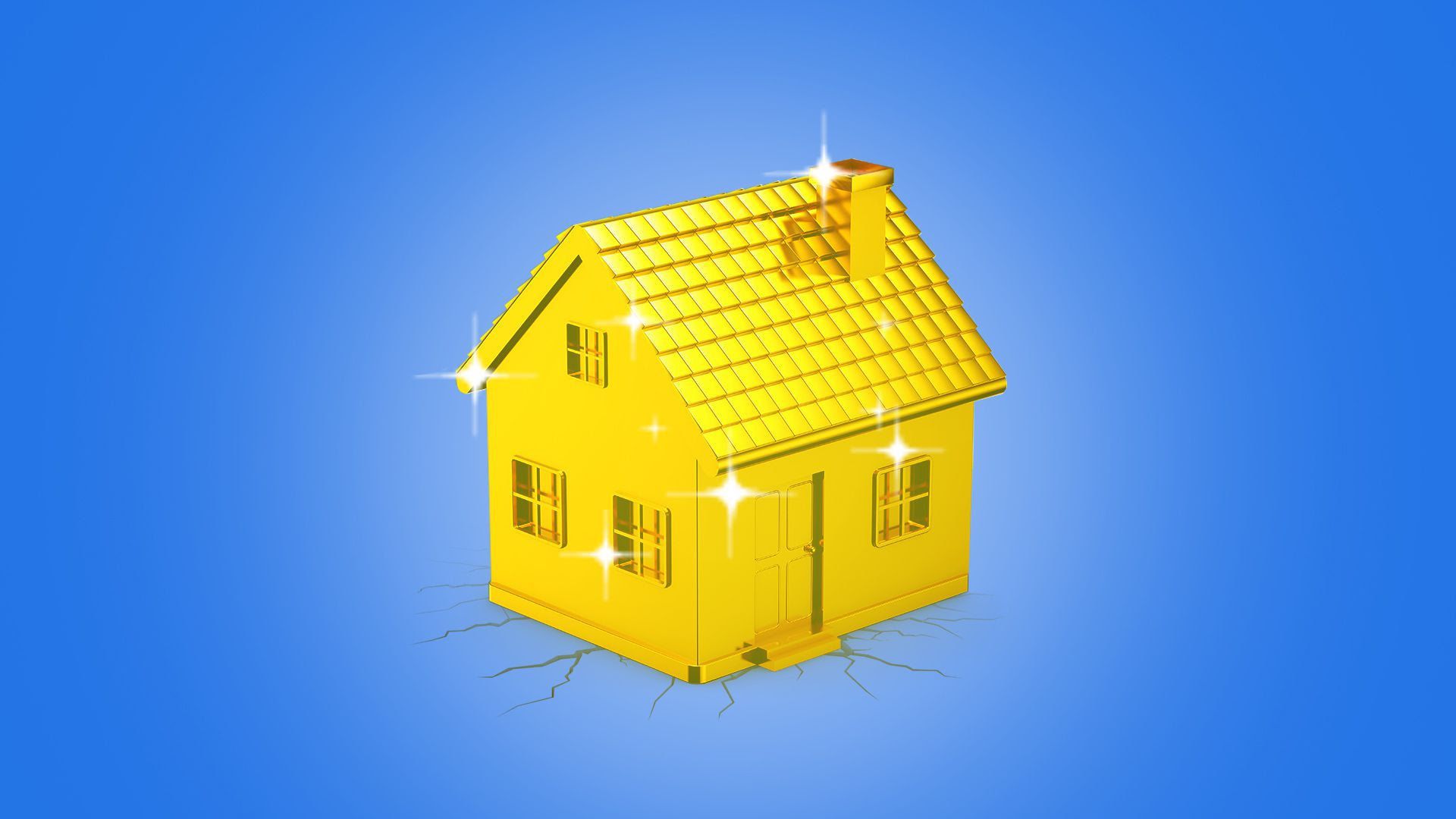 The Blackstone Group was once America's largest landlord, scooping up tens of thousands of single-family homes in the aftermath of the 2009 subprime mortgage crisis. Now it's coming back, but at a market peak instead of at a market trough.
Driving the news: Blackstone this morning announced that it will pay around $6 billion to purchase Home Partners of America, a Chicago-based owner of more than 17,000 single-family homes.
HPA's model is rent-to-own, with lease agreements including pre-set purchase prices that can be exercised with 30-days notice.
The company obviously has a large portfolio of homes, but often makes purchases upon renter request.
Blackstone is said to have come into the deal via a bank-led process, as HPA had been owned by a group of institutional investors that included BlackRock and KKR.
History: Blackstone's first foray into single-family homes was via Invitation Homes, which eventually had 80,000 single-family properties and went public in 2017.
Blackstone exited Invitation in 2019, and returned to the market in a small way last year via a $240 million preferred stock investment in Toronto-listed Tricon Residential.
Thesis: A source close to the deal says that Blackstone is basically betting on the continued supply-and-demand imbalance in U.S. housing, which it doesn't see policymakers successfully addressing any time soon.
The firm is buying HPA via a non-traded REIT, which has a longer-term time horizon than its other investment vehicles.
In the short-term, it also believes HPA benefits from a model that can help aspiring homeowners ease their way into properties, without having to engage in the current frenzy of all-cash, no inspection offers.
Bonus: Axios Local this morning featured stories on soaring home prices.
The bottom line: Blackstone's conviction in the upside for U.S. housing is apparently higher than the record prices currently being paid.
Go deeper