Biden endorses bill to end sentencing disparity for crack and powder cocaine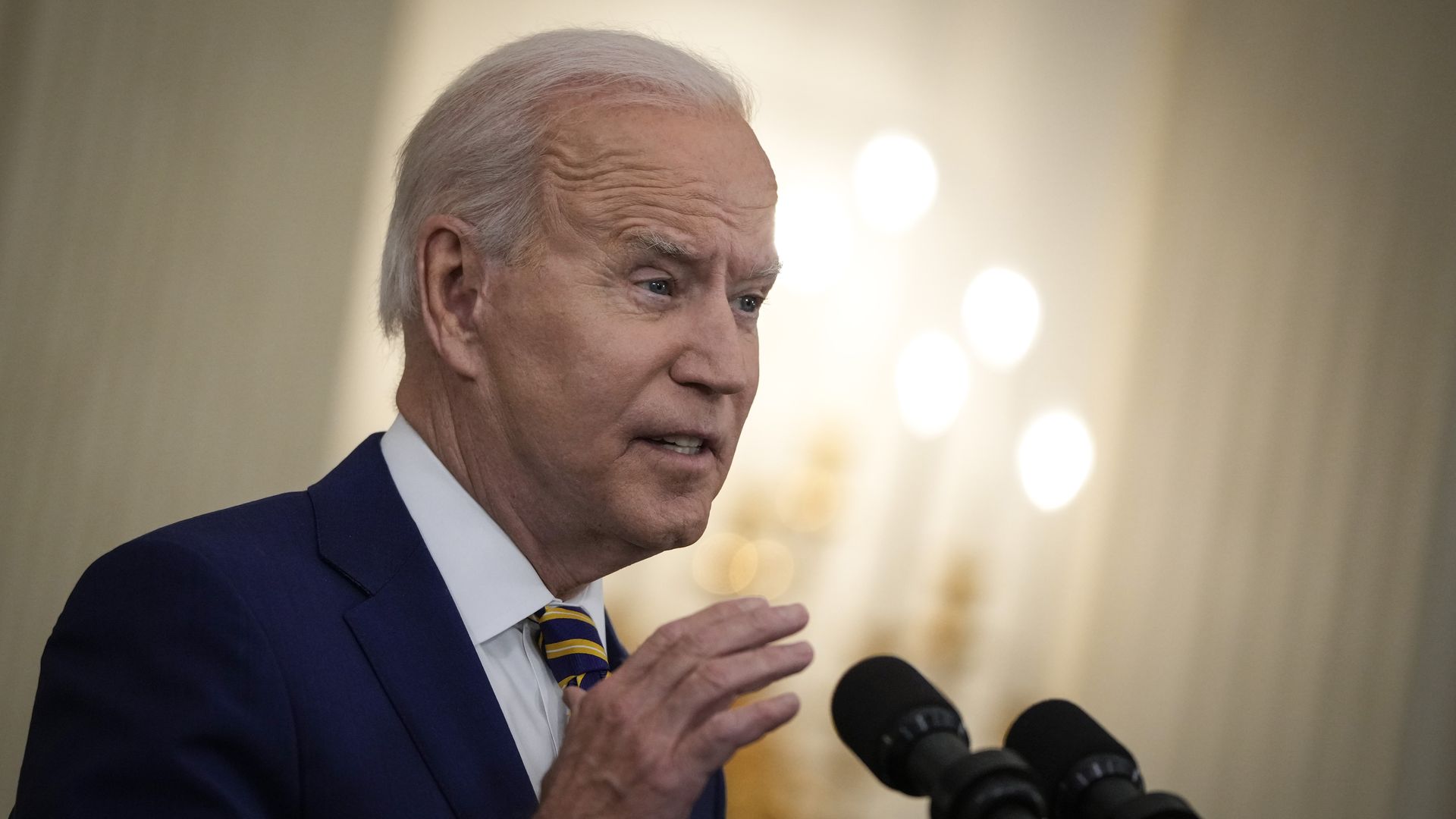 The Biden administration endorsed a bill Tuesday that would end sentencing disparities for crack versus powder cocaine offenses.
The big picture: Supporting the legislation follows through on one of Biden's campaign promises. But it's a shift from decades ago, when Biden spearheaded efforts to pass the legislation that implemented the disparities in the first place.
Critics have said the law which made the disparity, which has come to be known as the "100 to 1 rule," has had a disproportionate effect on Black Americans.
It enforced a five-year minimum sentence for trafficking in 500 grams of powder cocaine, or five grams of crack.
Driving the news: Regina LaBelle, acting director of the White House Office of National Drug Control Policy, endorsed the EQUAL Act during a Senate Judiciary Committee hearing Tuesday. The bill would give individuals convicted or sentenced for a federal cocaine offense a re-sentencing.
Between the lines: Biden's attitude toward drug laws has largely evolved over the course of his tenure in elected office. He introduced legislation to close the gap during his final years in the Senate.
What they're saying: "The current disparity is not based on evidence yet has caused significant harm for decades, particularly to individuals, families, and communities of color," LaBell said.
"The continuation of this sentencing disparity is a significant injustice in our legal system, and it is past time for it to end. Therefore, the administration urges the swift passage of the 'Eliminating a Quantifiably Unjust Application of the Law Act.'"
Holly Harris, the president and executive director of the Justice Action Network, told the Washington Post that the White House's endorsement was "remarkable," and added: "We urge leadership in both chambers to prioritize this legislation, end this decades-long injustice, and help law enforcement build trust with the communities they serve."
Go deeper