Biden vows to raise pay for federal wildland firefighters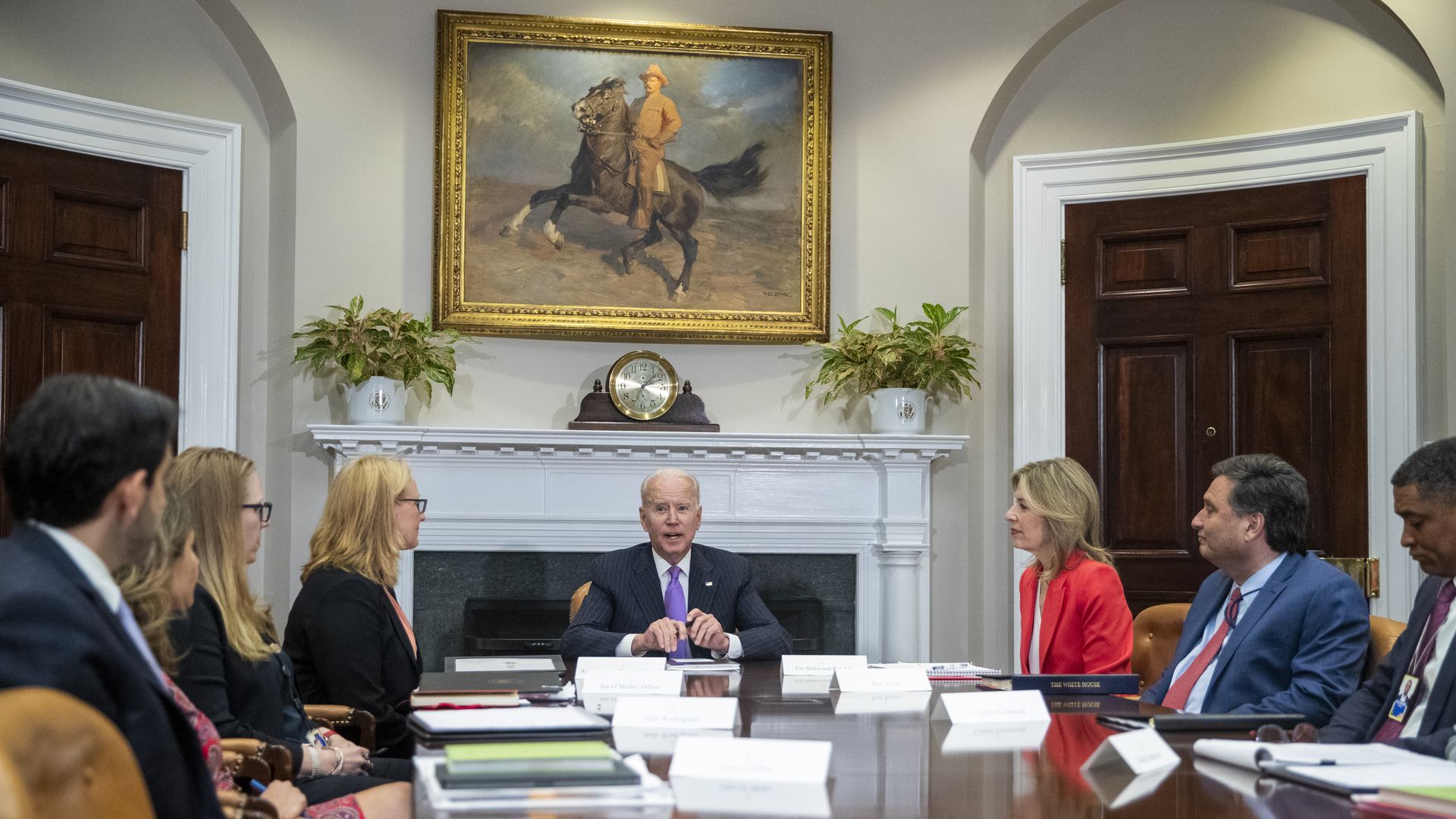 President Biden pledged to increase the hourly wage for federal wildfire firefighters during a meeting Tuesday to discuss the Federal Emergency Management Agency's efforts to prepare for extreme weather events.
Why it matters: Biden's promise comes as a potentially devastating wildfire season kicks off.
What he's saying: "There's an old expression: God made man, then he made a few firefighters," Biden told reporters Tuesday before a meeting with FEMA Administrator Deanne Criswell and Homeland Security adviser Elizabeth Sherwood-Randall.
"And I just realized — I didn't realize this, I have to admit — that federal firefighters get paid $13 an hour. That's going to end in my administration. That's a ridiculously low salary to pay federal firefighters. Not that many federal firefighters, but -- and they -- and I know you use all the resources, including state and local firefighters," Biden added.
The president noted that his administration must "bring every resource to bear" to respond to natural disasters.
Of note: There are a variety of federal firefighters deployed by a range of agencies, including the Departments of Agriculture and Defense, some of which receive hazard pay and overtime.
Our thought bubble via Axios' Andrew Freedman: Much of the West is in the midst of a severe drought, and large wildfires have already been burning in California, Arizona, Utah and Montana.
The fire season is expected to be particularly severe and far-reaching, with record-dry vegetation in mountain forests as well as other lands. Recent extreme heat events have only dried out soils further, with climate change tied to both the heat and drought conditions.
What's next: Biden is expected to hold a meeting next week with governors from western states, Cabinet members and federal emergency management officials to prepare for the forecasted heat, drought and wildfires, according to Reuters.
Go deeper