U.S., EU, U.K. and Canada sanction Belarus over Ryanair diversion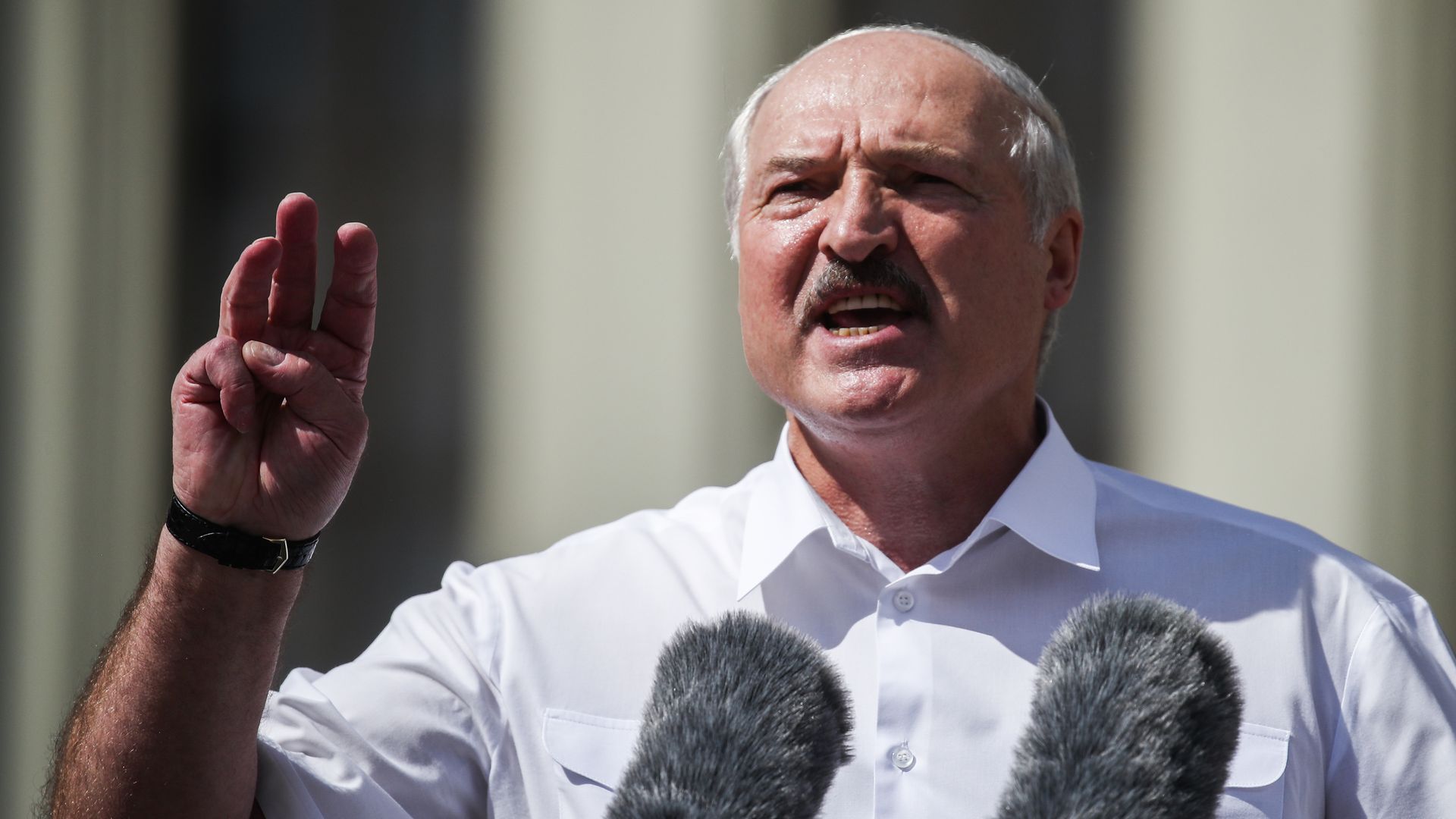 The United States, European Union, United Kingdom and Canada announced coordinated sanctions Monday on dozens of Belarusian individuals and entities in response to the government's forced diversion of a Ryanair flight last month and ongoing crackdown against the country's pro-democracy movement.
Why it matters: The West is ratcheting up its pressure campaign against Belarusian President Alexander Lukashenko, who — with the backing of Russia — has continued to cling to power 10 months after an election that international observers have condemned as fraudulent.
Belarusian security services called in a fake bomb threat to force a Ryanair passenger flight traveling from Greece to Lithuania to land in Minsk. Once the flight landed, agents arrested Raman Pratasevich, a journalist and opposition leader, and Sofiya Sapega, another journalist.
Lukashenko's regime has also carried out a brutal crackdown against Belarusians protesting the rigged presidential elections in August 2020, detaining and torturing pro-democracy activists.
What they're saying: "We are united in calling for the regime to end its repressive practices against its own people. We are disappointed the regime has opted to walk away from its human rights obligations, adherence to democratic principles, and engagement with the international community," the U.S., EU, U.K. and Canada said in a joint statement.
The big picture: The EU is also preparing a fourth round of economic sanctions that will target Belarus' banking, oil, tobacco and potash industries, according to the New York Times.
Go deeper: Russia blocks flights that avoid Belarusian airspace
Go deeper