Scoop: Sweetgreen files for IPO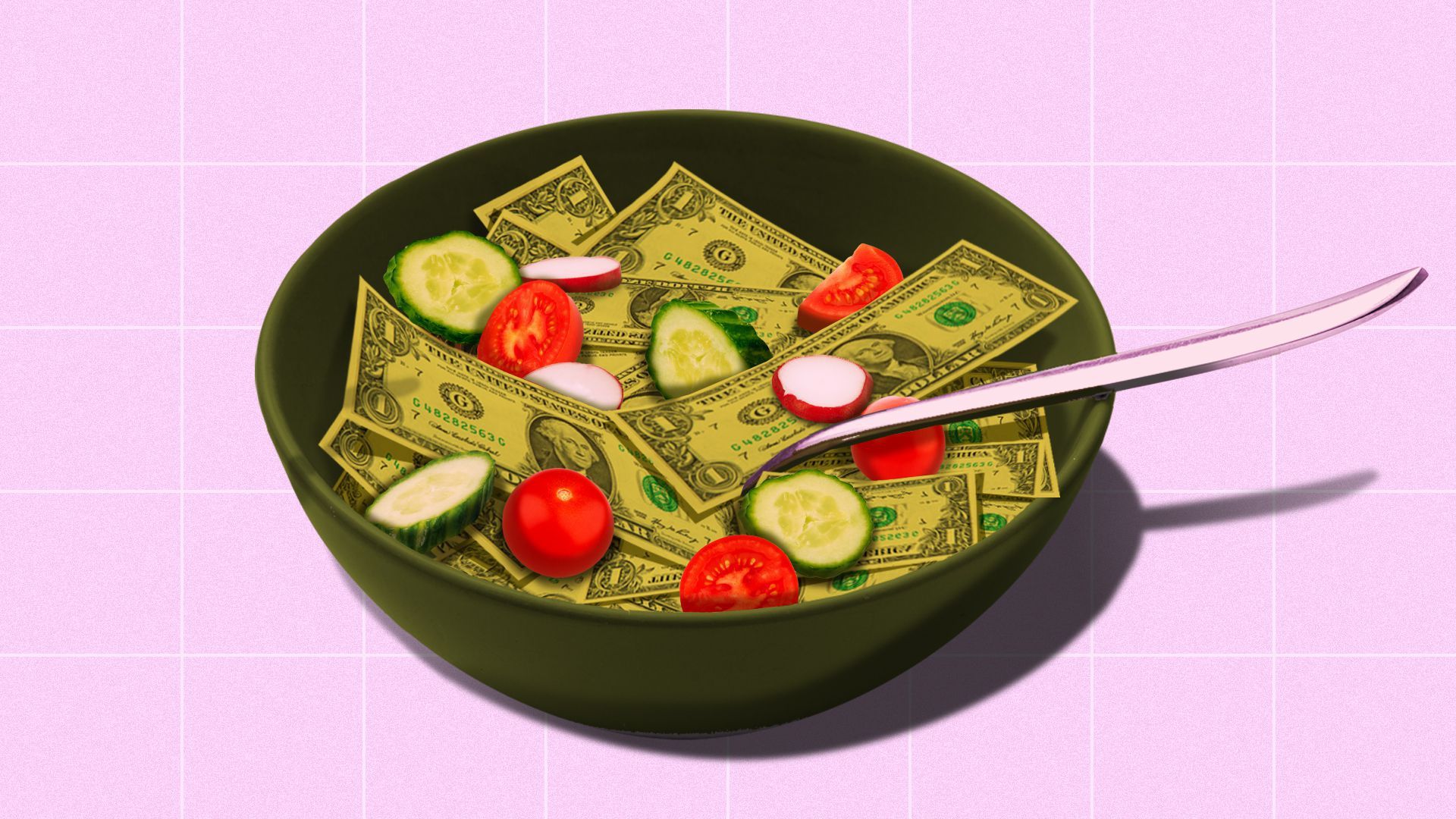 Sweetgreen, one of the earliest "better for you" quick-serve restaurant chains, has filed confidentially for an IPO, Axios has learned from multiple sources.
Why it matters: The company has been a rumored IPO candidate for years, and now is coming out as a post-pandemic growth play.
Why it also matters: Axios runs on Sweetgreen. There's a store on the ground floor of our headquarters, and it's unclear if we would have launched on time had it not been for copious amounts of kale and quinoa bowls.
Behind the scenes: Sweetgreen never seriously pursued the SPAC route, and will seek to list in the fall. No word yet on how much it plans to raise, except that it will be more than the $100 million "list price."
The pitch: Expect Sweetgreen to hype how it correctly identified a coming consumer trend upon launch in 2007, and that its hundred-plus stores have only scratched the surface of what it believes could be a Chipotle-sized opportunity.
ROI: The company raised around $670 million in VC funding, including a round earlier this year at nearly a $1.8 billion post-money valuation.
Investors include: Revolution, T. Rowe Price, Red Sea Ventures, Collaborative Fund, Signatures Capital, Scott Belsky, Danny Meyer and Daniel Boulud.
Bottom line, per Axios editor-in-chief Nick Johnston: "I'll be spending another $15 on some kale today so makes sense they're worth billions."
Go deeper