Sweden's prime minister loses no-confidence vote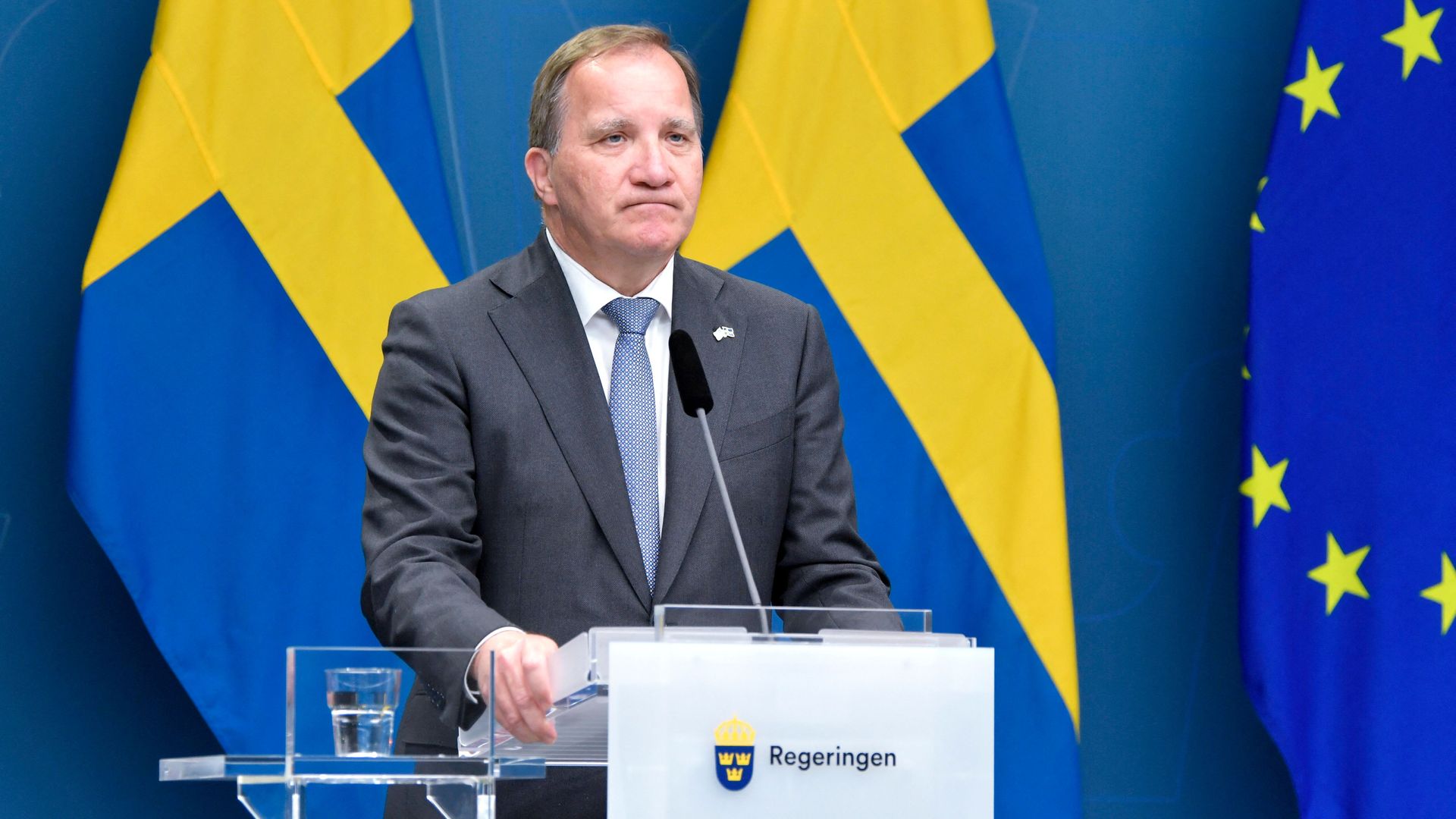 Swedish Prime Minister Stefan Löfven was ousted from government on Monday after losing a no-confidence vote in parliament, CNN reports.
Why it matters: This makes Löfven the first Swedish prime minister to be removed from his position by opposition lawmakers. He now has one week to either call for snap elections or resign to allow cross-party negotiations on a new majoirty, per CNN.
The state of play: The no-confidence motion required 175 votes to pass and received 181, reports CNN.
The motion was initiated by the Left Party, who said it "it lost confidence in Löfven over a proposal to abolish rent controls on newly built properties," according to NPR.
The state of play: Löfven's own "fragile" governing coalition was a mix of fragmented parties, per The Guardian.
Currently, "with the two main left and rightwing blocs still deadlocked in parliament and evenly balanced in opinion polls, it is not clear how a new administration could be formed or whether fresh elections would resolve the situation," notes The Guardian.
Löfven echoed this sentiment when addressing parliament on Monday, saying that Sweden is now in a "difficult political situation," per CNN.
Go deeper