Schumer, Sanders working to add dental and vision coverage to Medicare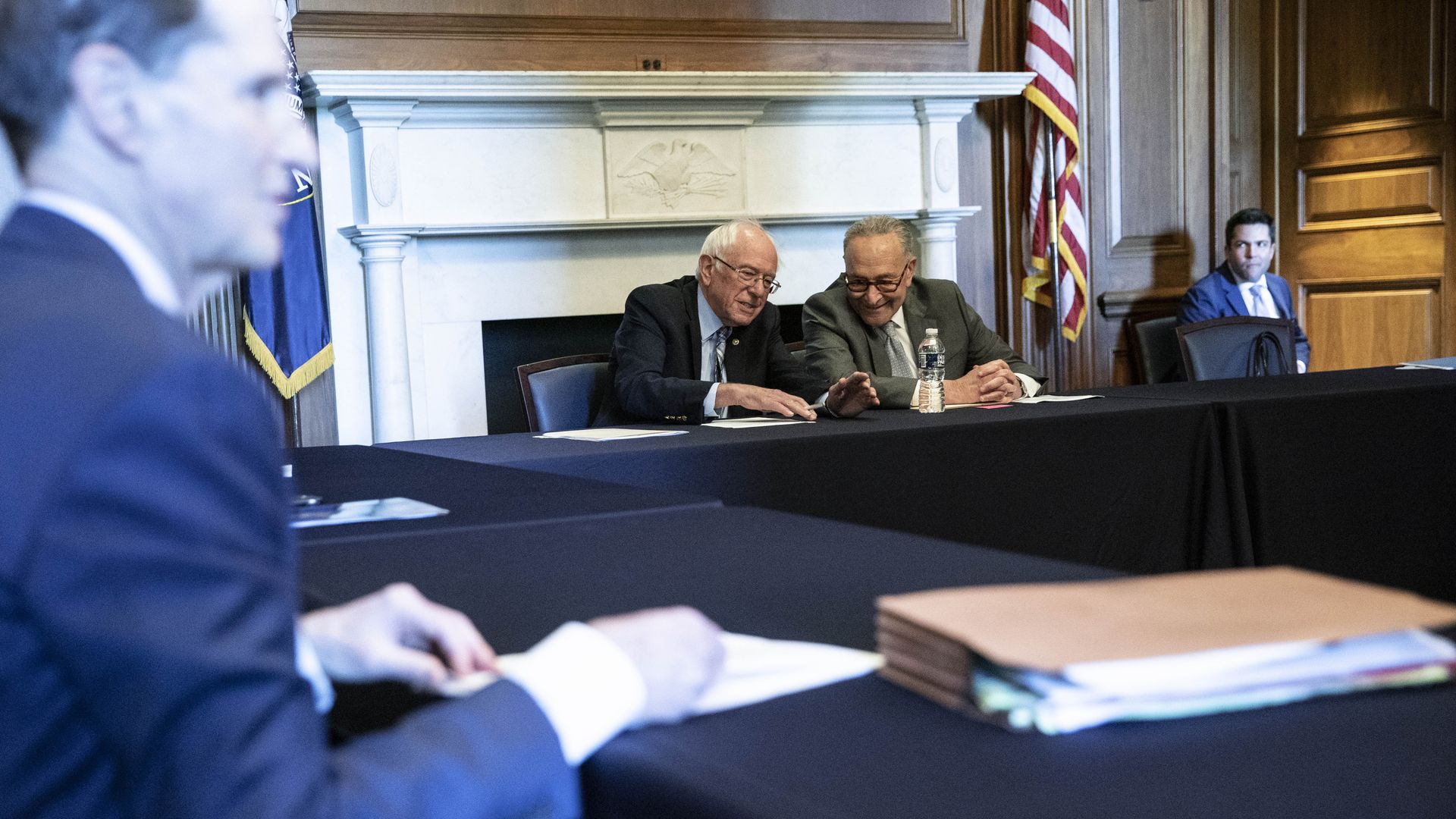 Senate Majority Leader Chuck Schumer (D-N.Y.) is working with Sen. Bernie Sanders (I-Vt.) to add dental, vision and hearing health coverage to Medicare, the New York senator announced Sunday.
Why it matters: Schumer said the effort is meant to close "a gaping hole" in the health insurance program that covers millions of Americans age 65 and older.
He said they would attach the additional benefits to the American Jobs Plan and American Families Plan, two multi-trillion dollar proposals unveiled by President Biden earlier in 2021.
What they're saying: "If you talk to family medicine or primary care doctors, they will tell you with certainty that ignoring medical issues related to dental, vision and hearing often devolves into far more serious medical problems for people — especially seniors — that cost more to treat and are harder to remedy," Schumer said during a news conference Sunday, according to New York Daily News.
"With the current Medicare platform, those three things are just left out, like it's no big deal. But it is a big deal and we should fix it," he added.
The big picture: Schumer had planned to formally trigger the budget reconciliation process for the American Jobs and Family Plans last week.
The process would allow Democrats to pass the legislation through the Senate by simple majority, preventing Republicans from blocking it with a legislative filibusters.
Go deeper