Moderates urge Biden to continue bipartisan infrastructure route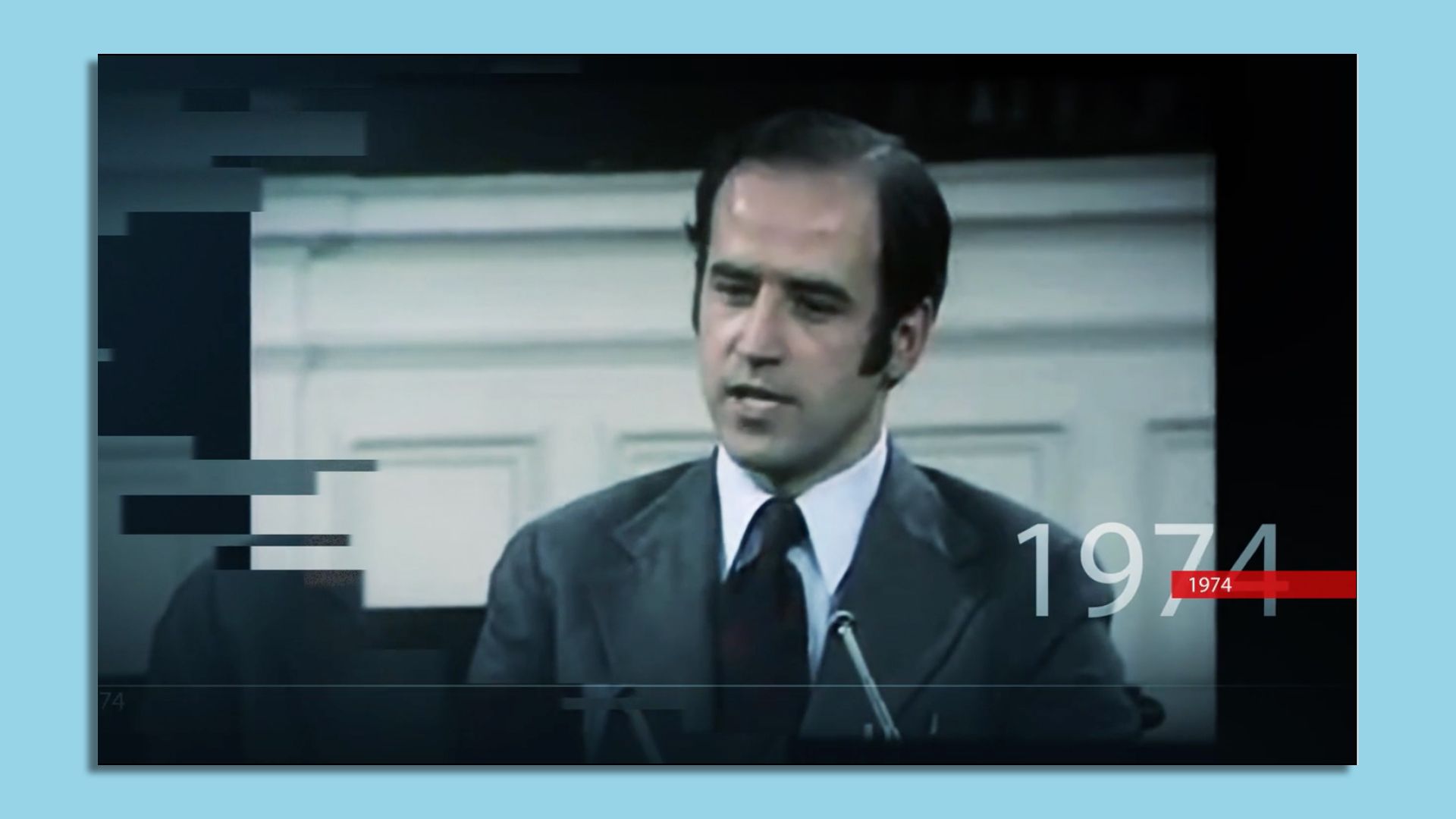 A group of political moderates is buying ads in Delaware to urge President Biden to continue with bipartisan negotiations over an infrastructure deal, Axios has learned.
Why it matters: Some progressives previously urged the president to bail on such talks, and ram through his plans using the partisan budget reconciliation process. The moderates cite Biden's history as a bipartisan dealmaker in their counter.
Driving the news: No Labels, whose mission is "combat partisan dysfunction in politics," has organized 139 leaders and organizations spanning across the business, military and civic spheres to write a letter urging negotiations continue.
It encourages the president to build on the progress already made by the House Problem Solvers Caucus and the proposals put forward by a bipartisan group of 20 senators known as the G20.
It's also launching an ad buy in the Delaware and Washington, D.C., TV markets drawing on footage of the president throughout his political career, speaking about the importance of bipartisanship.
The ad will run as 60-second and 30-second spots in Wilmington and Rehoboth, Delaware cable markets on CNN, MSNBC, and Fox News beginning Tuesday. The spots will begin running in the D.C. TV market on Wednesday.
"He was a bridge builder and now, as president, he has an opportunity to rebuild our infrastructure and rebuild the public's faith in our democracy at the same time," said former Sen. Joe Lieberman (D-Conn.), founding chair of No Labels.
Lieberman said he observed Biden in the Senate "bring Democrats and Republicans together on issue after issue."
Between the lines: Even if the bipartisan group seals a deal on a traditional roads-and-bridges infrastructure package, Democrats have said they will try to pass a second bill covering things like paid family leave and "care infrastructure" via the reconciliation process.
Flashback: Biden's Plan B could be a bust.
Go deeper