The "hub and spoke" future of the office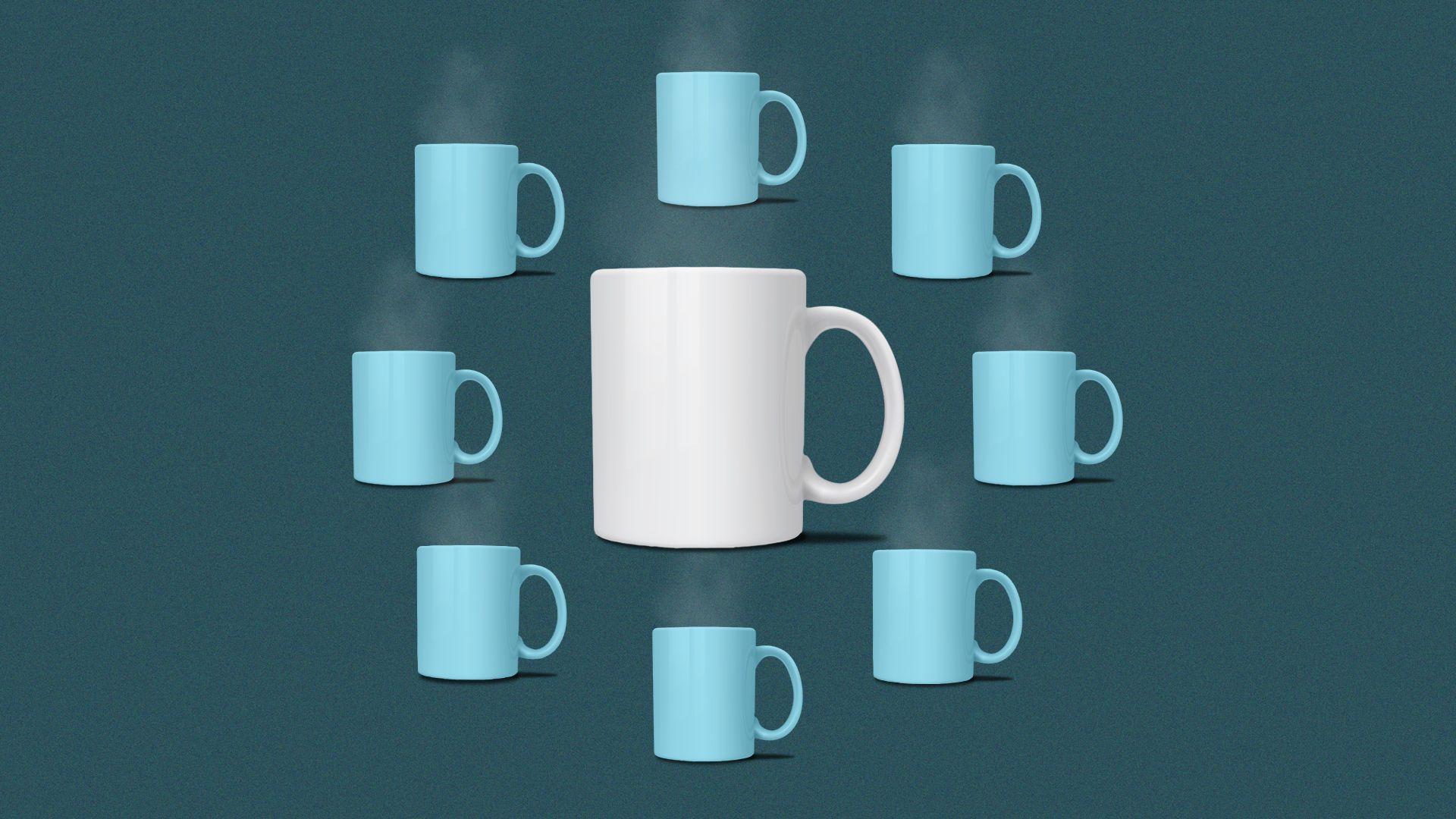 As more companies lean towards a hybrid setup, many are cutting back their headquarters and putting smaller offices close to where workers are.
Why it matters: White-collar employees want flexibility, but they don't necessarily want to keep working from their bedrooms. Smaller satellite offices could give employees places to work without the pre-pandemic commute.
By the numbers: A March survey by the consulting group KPMG found that 69% of CEOs plan on reducing their overall office footprint over the next 3 years in response to pandemic-driven work trends.
At the same time, relatively few companies are planning on going fully remote and abandoning the office altogether.
The big picture: That opens the door for what Adam Segal, CEO of the real estate technology company cove, calls the "hub-and-spoke model for office life."
"As a worker, I want to get out of home, but I don't want to go far," he says. "So we should create a network of locations that tap into the future, which is going to be distributed."
How it works: In Segal's vision, companies would still keep a smaller central office — the hub — that is complemented by spokes that stretch out closer to where employees are living.
"The number one spoke is going to be the home," he says — a recognition that in the hybrid age, there's little reason to travel for heads down, solo work.
But remote work can be buttressed with "smaller satellite offices that are branded to the company," he adds, where employees can do collaborative work or simply get out of the house.
Between the lines: The Stanford economist Nicholas Bloom has found that most of the people who left cities during the pandemic moved to nearby suburbs, not distant Zoom towns.
That means large companies will likely have just enough employee density to put new spokes in suddenly more populated suburbs — saving them a long daily commute, but keeping them tied to the firm.
Go deeper