Ethiopia holds a vital, flawed election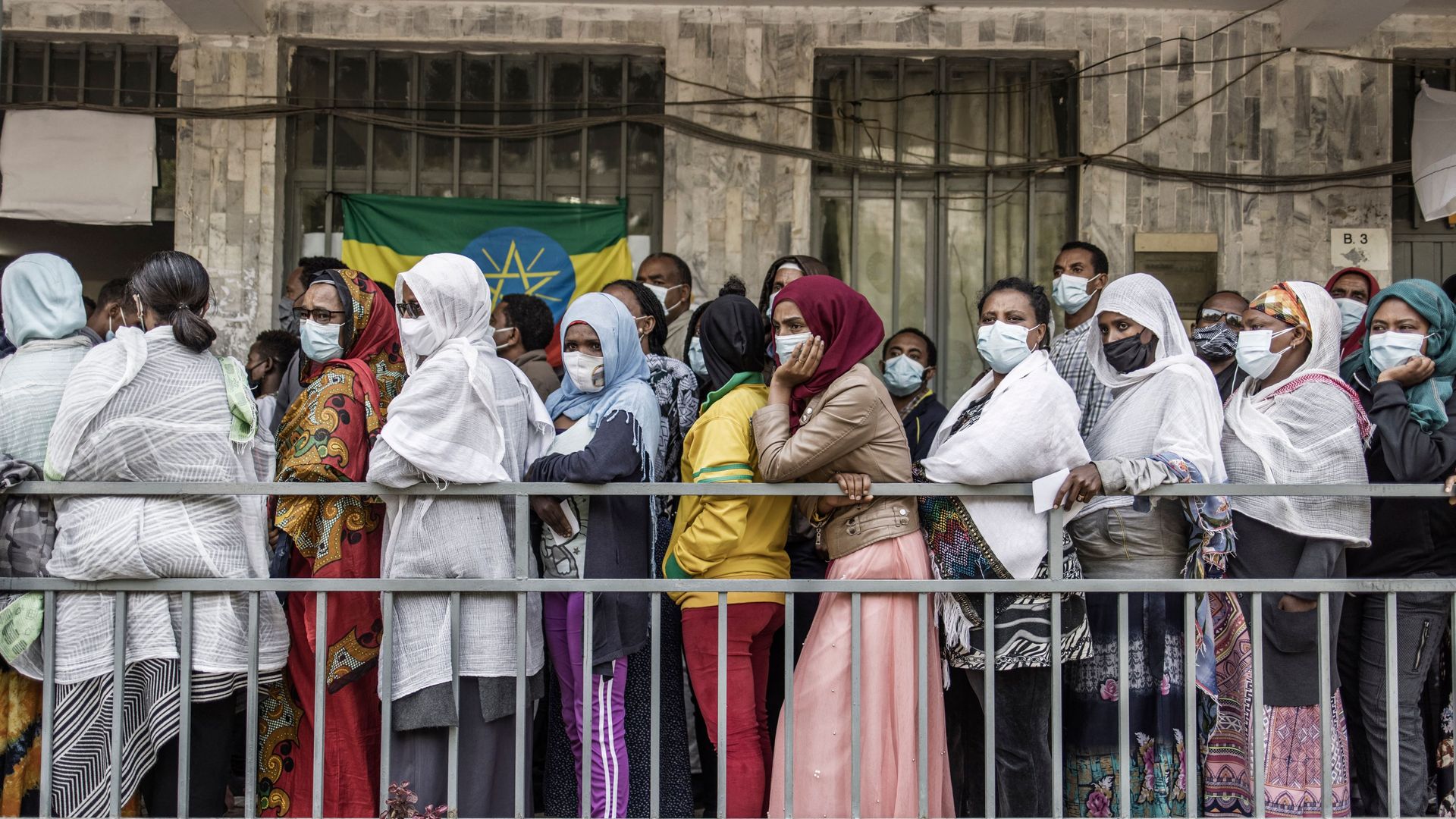 Ethiopians went to the polls on Monday in long-delayed elections. Well, some did. Millions were prevented from voting due to security or logistical concerns, and others boycotted the vote, citing the repression of opposition parties.
Why it matters: Prime Minister Abiy Ahmed has won a Nobel Peace Prize and launched a war that has devolved into ethnic cleansing — all without having been elected. This election had been seen as a chance for him to gain democratic legitimacy and Ethiopia to hold its first free and fair election.
But there will be no votes cast in Tigray, where a war is raging on after seven months, and voting was postponed in two other regions.
In Ethiopia's largest region, Oromia, the leading opposition parties are boycotting the vote.
Abiy's Prosperity Party is almost certain to win.
The big picture: Abiy took power in 2018 promising new political freedoms and espousing a vision of an Ethiopia defined by national rather than ethnic or regional identity.
But with that period of liberalization came intense unrest, and Abiy has clamped back down. He once symbolized the end of authoritarian rule, but some fear he's now reestablishing it.
Go deeper: EU envoy: Ethiopia's leaders said they'd "wipe out" Tigrayans
Go deeper